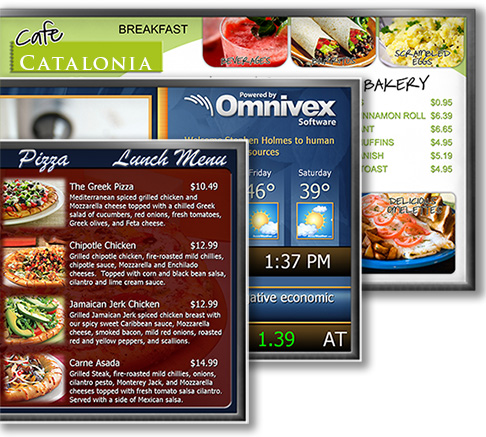 Display
Content Management Software
Today's digital signage systems include rich content, high-resolution media, real-time information and the intelligence to automatically react to dynamic data and external conditions. Omnivex Display 3 provides you with the tools to centrally manage all of your content for an effective and responsive digital signage system. The platform is scalable and uses standard protocols and Microsoft Windows architecture.
Product Sheet
Display 3 (Product Sheet).pdf

Easily design content
Designing layouts in Display 3 could not be easier. With its familiar WYSIWYG interface, elements and controls, you're up and running in no time. Out of the box drag-and-drop functionality gives you the power to pull in content in a familiar fashion, enabling you to create a variety of content for your display system with surprising ease.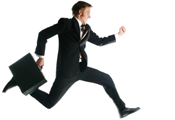 Work faster
Combine an ever-growing list of content types on the same layout and preview your content in real time and in native formats. The familiar workflow works for you. No recoding required and no need to bug your office tech media guru to get around any compatibility roadblocks.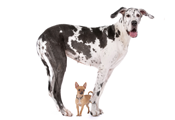 Effortless scaling
Display scales effortlessly to suit your content system's growth - from one display screen to a global network - Display 3 can handle the job. Multiple screens in different locations are not a problem. Advanced scheduling and delivery makes complex distribution needs simple.


Simple, sophisticated scheduling
Manage the delivery and display of your content throughout the system, simply. Display 3's familiar calendar interface and intuitive functionality, help you be productive. Deliver content during off-peak bandwidth hours so that others can get their work done. Instruct players to request content from a central FTP hub. Display 3 scales smoothly and grows with your content network.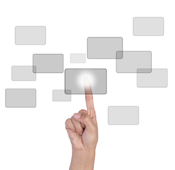 Interact with ease
Display 3 connects and processes data from a wide variety of interactive hardware. Want a responsive touch screen? Display 3 can react instantly to input events that are automatic or user-triggered and can even update content when an event happens. Want kiosk interactivity? Display 3 has that right out of the box. Let your  direct your content.
Real-time playback
Playback multiple content types in real time and in native formats on the same Display 3 Player without recoding slow-downs. Show real-time data in any Display 3 layout by connecting to an ever growing variety of network data feeds using Omnivex DataPipe 3. Create slide shows on your Player from any local directory or use other applications to supply direct content to your display system.