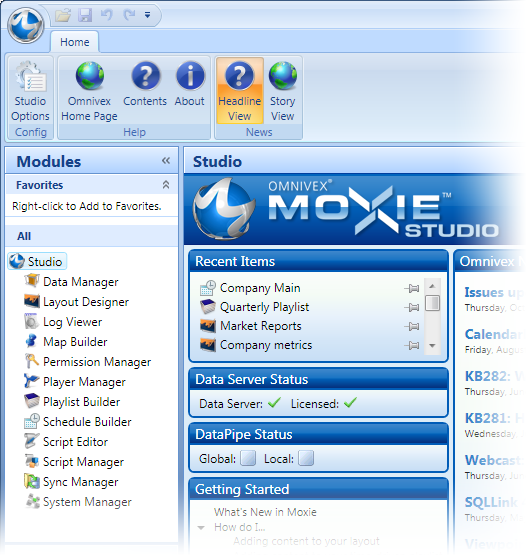 Your 1-stop signage shop
Moxie is the control center of your digital signage network. Everything you need to access and manage it is available through the Moxie Studio client application.

With Moxie Studio you can access and configure all aspects of your local soft and hard resources. You can design and schedule content, connect data in ways that make it more relevant, manage digital signage network permissions, remotely update Moxie Player client applications, monitor network activity and the performance health of your system.
Intelligent signage
Moxie has the functionality for you to add as much intelligence to your content and displays as you want.

You can create and assemble content in ways that are only limited by your imagination. Create layouts and add them to playlists. Assign metadata to your playlists and your displays.

When you send your content across your network, your displays determine what to play and when to play it.

There is no limit to the level of sophistication your intelligent content can have. Create, deploy and then sit back and watch your vision unfold.
Manage everything in real time, right here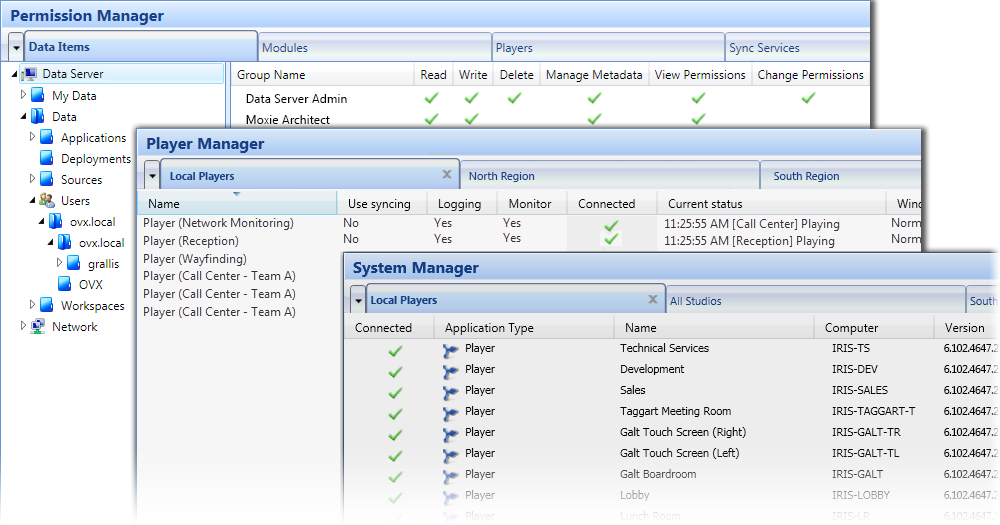 Moxie's management modules give you unprecedented levels of control over your digital signage system.
Monitor group-level permissions and access to data, Moxie's modules, networked Moxie Players and more with the Permission Manager module. Player Manager and System Manager monitor and report functional and performance information directly to you.