J.D. Irving, Limited (JDI) is a diverse family-owned enterprise that began over a century ago. The company produces a full and wide range of forest products as well as operating an integrated rail, sea and road transportation network. Additionally, JDI is involved in construction, shipbuilding, retail home improvement stores, modular home manufacturing and food processing. The various Irving companies share a common Information Technology Department.
The Scope:
JDI had been searching for different ways to provide current business information and data that individuals could act upon immediately to increase the productivity of the business. The challenge for JDI was to find a way to make real time information available and accessible. This timely information needed to be delivered to all levels of management in a format appropriate to each level, from the executive offices to the manufacturing floor.
JDI realized that digital signage was an appropriate medium for this task. Not only would it make the information available to everyone, but it would ensure maximum visibility that could not be easily ignored and would promote collaborative behaviour.
To implement digital signage, JDI required a software management system with four key capabilities:
It must be able to access data from the various operational systems that existed across all business units within JDI.
It must be able to format this data and other media and display it in a suitable manner specific for every display on the network.
It must be easy enough to use that each operational unit could design and manage their own content without external assistance.
It must be easily expandable since its successful implementation could involve hundreds of displays throughout all of the JDI companies.
After detailed analysis of various software systems, JDI chose Omnivex software.
The Solution: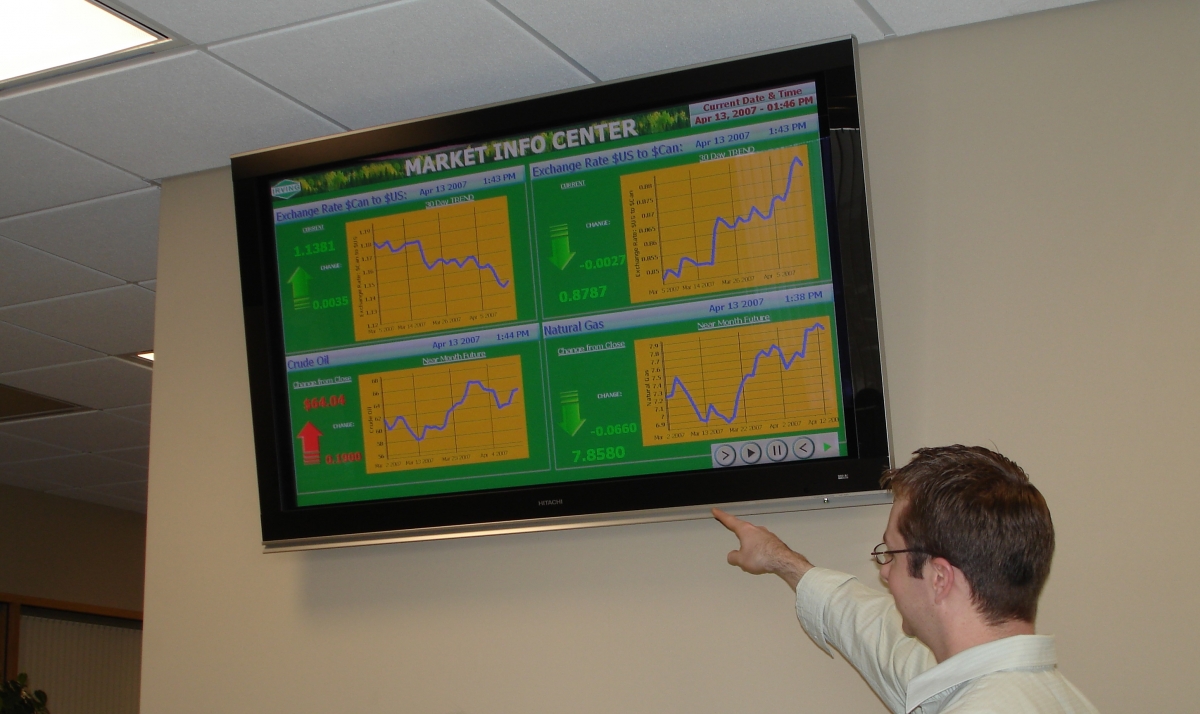 JDI first implemented the Omnivex system at their sawmill operations with the primary purpose of maximizing mill operations, while optimizing inventory levels. Displays were installed in three different areas of the Sawmill's operations, each with pertinent information: VP/Executive offices, Mill Management and Employee areas.
Operational information originated from many sources within each mill but was available through a central database. Using Omnivex SQLLink with the Omnivex DataPipe System, they were able to extract Key Process Indicators (KPI), operational data and external data necessary for each display.
JDI's IT Division worked with Corporate Communications, Corporate Human Resources, and the Sawmill management team to design different templates in the Omnivex Display Director. These templates were assembled in sequencing play lists to maximize the amount of information provided on each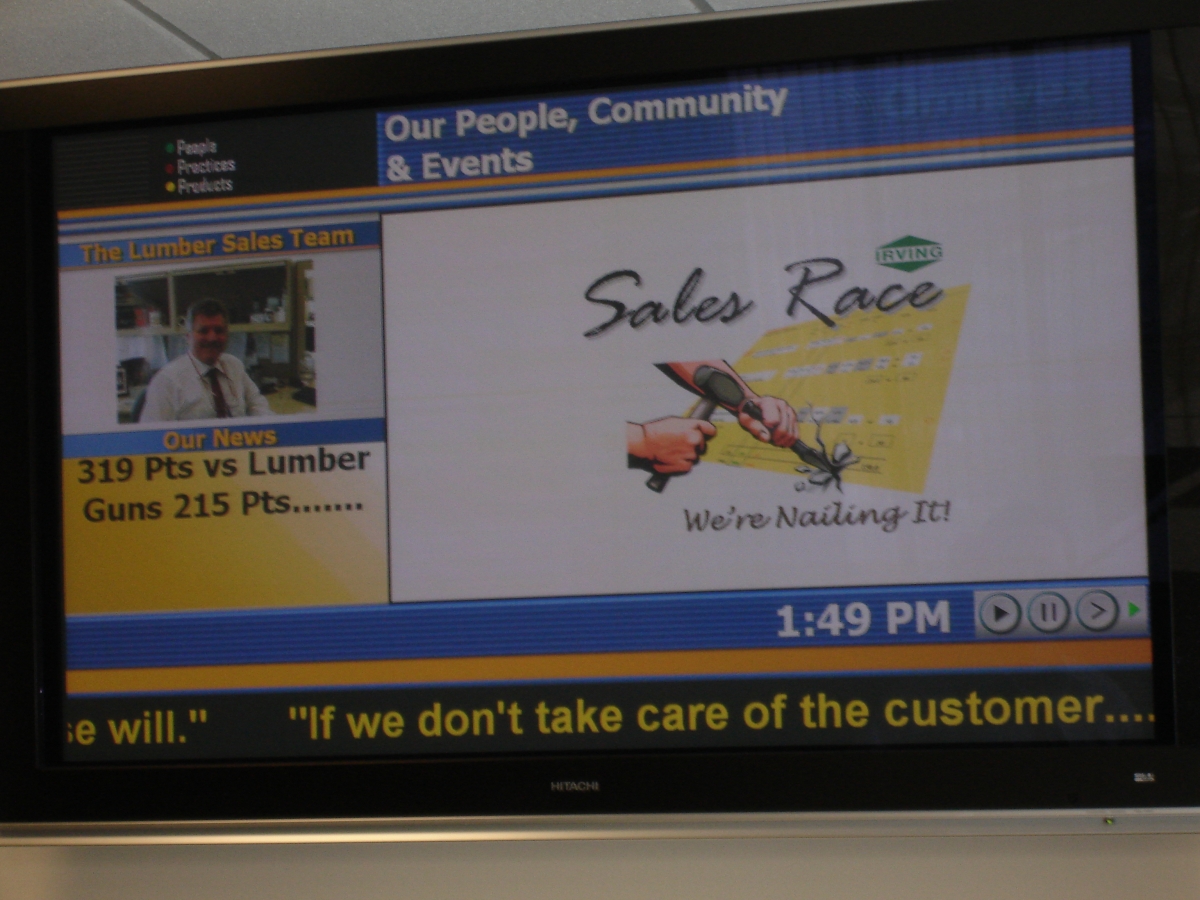 display. Dynamic color control and graphing was used to emphasize areas that needed immediate attention. Using the Button Zone within Omnivex Display, they were able to make the displays interactive. This allowed mill operations staff to reverse, forward or pause the play list on a desired view, and then resume the sequence once discussed and action decided.
Employee screens were placed in common areas to display corporate information. Corporate Human Resources can post messages through a web browser with Omnivex WebPad or independently place their own media files on the displays highlighting upcoming events, training sessions and company benefit information. Additionally, employees are able to view real time production data including actual performance against key indicators.
Results: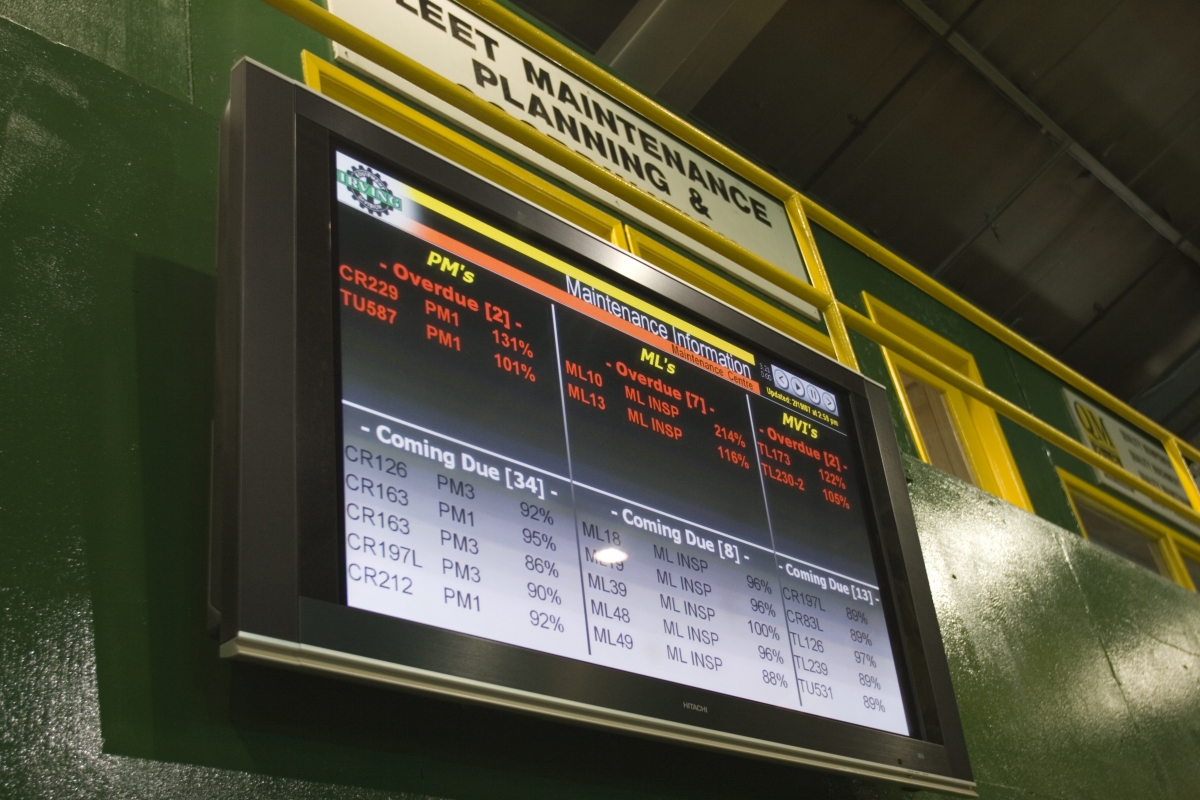 The Omnivex digital signage system has been an unqualified success and has subsequently been implemented in eight other JDI companies since the original sawmill installation. The ultimate goal is to utilize the system across all JDI business units.
Although IT staff is involved in the implementation of new display installations, they are not responsible for the day-to-day management of the content. "One of the many things we liked about Omnivex software is that it is user-based; you don't have to be a programmer to run it," states the project manager for the Display Board Project.
Employees are benefiting from the system since they are much better informed. Previously, information was printed and posted on bulletin boards and was easily missed and was not always current. Through feedback loops and employee surveys, JDI continues to adjust and augment the content being displayed. "Omnivex software is so flexible, there is no limit to the information we can present," states the Display Board Project Manager.
The digital signage system empowers all employees with real-time access to the information they need to drive the business. Management can monitor production and operations from a central location. The system allows management to focus on the key indicators and issues and make the appropriate business decisions.