Creating an integrated digital experience is easier than you think. First let's breakdown what we mean by "integrated". Integration can take many different shapes and forms. One of the most common approaches is integrating information from various sources such as news and weather feeds, scheduling systems, and technologies such as sensors and alarms or other Internet of Things (IoT) devices.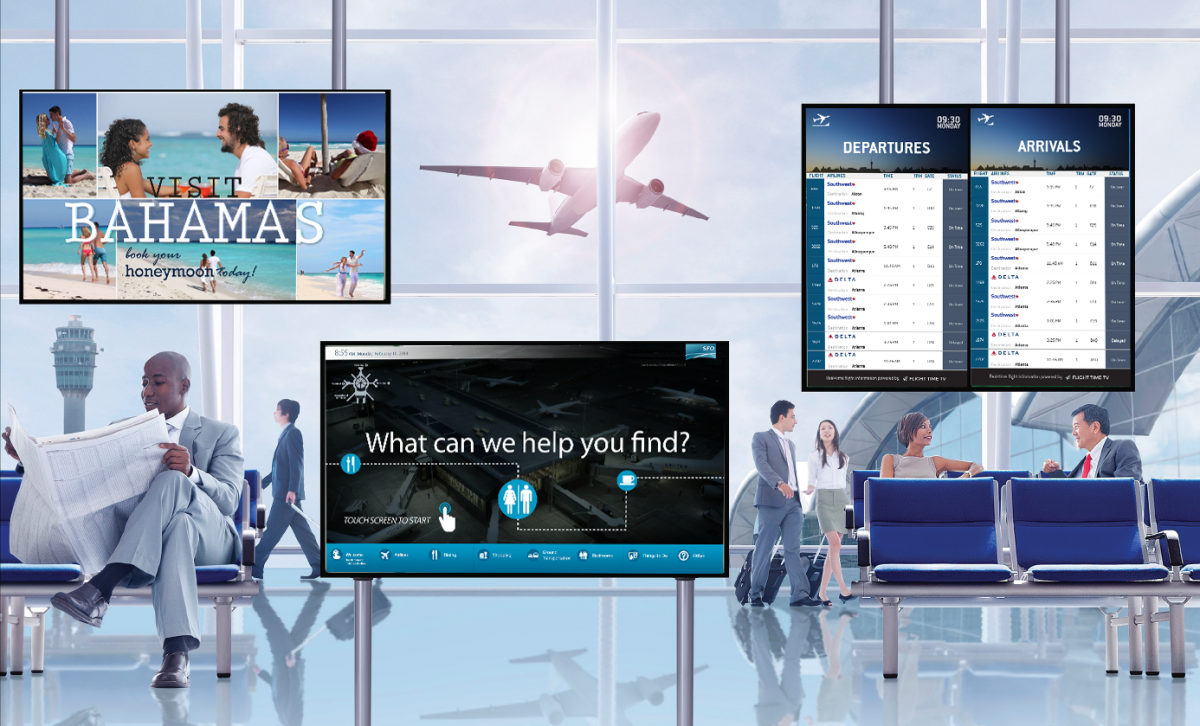 Here we have an example of what an integrated digital experience might look like for someone in an airport terminal or train station. The Omnivex solution provides a powerful software platform to drive a variety of screens and applications ranging from advertising to interactive wayfinding to real-time scheduling. While the applications of digital signage vary in this transportation example what is constant is the Omnivex platform driving the integrated experience.
Another aspect of integration when thinking about digital experience is how it translates across different devices. It is important to create a cohesive digital experience across all of the digital devices and platforms your organization works with ranging from your website to mobile devices to digital screens. For the individual the digital experience should be seamless and personalized. While for the organization it provides an opportunity to leverage creative content and information across multiple digital platforms which has a number of business benefits.