OMNIVEX JUMPSTART IS A SUBSCRIPTION-BASED PROGRAM...
...designed to streamline business processes, save costs, and set your brand apart from the competition.  
Omnivex Jumpstart is a new and innovative approach to digital communications adoption. When you join the Jumpstart program, you'll set out on an iterative five-phase development cycle that grows and evolves alongside your business with each year of your subscription.
THE JUMPSTART PROCESS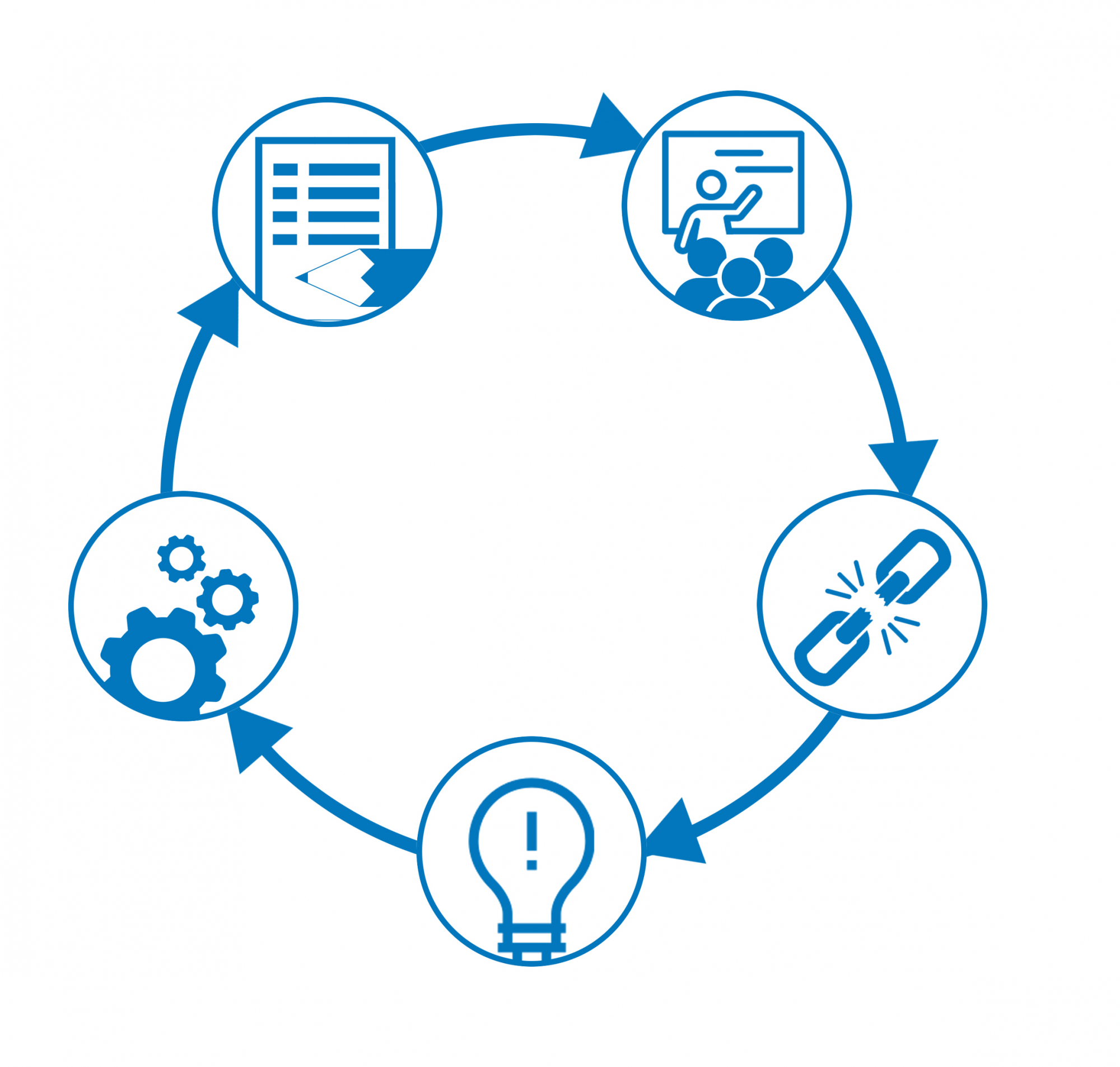 HOW IT WORKS:
When you join the Jumpstart program, you work closely with our Digital Practice Architects to plan and develop solutions that meet your specific goals. Our experts are with you every step of the way, providing expertise on:
PROJECT MANAGEMENT
A dedicated project manager ensures everything stays on track and project tasks are executed.
DATA INTEGRATION
Integrate data from many sources, including internal databases and systems, news and weather Feeds, IoT devices, and social media.
SOLUTION DEVELOPMENT
Our experienced solution architects will develop your solutions using best practices and years of digital signage experience.
BRANDING AND CREATIVE SERVICES
Visual design is an essential part of a well-designed, effective solution. Our professional designers provide a full range of creative services, from graphic design to motion graphics, and more.
SOLUTION MANAGEMENT
As we develop solutions, we'll prepare your team to take over managing and updating your solution; or we can take over the management role.
Contact us today to learn more about our Jumpstart Program and how you can get the most out of the Omnivex Platform