With digital signage software, you can create a Connected Retail Store where digital signs, POS, mobile phones, and kiosks are no longer standalone. Instead, they are part of an intelligent communications network that provides greater customer engagement and a more personalized shopping experience. Additionally, it helps streamline operations, and the centralized management of displays creates a cohesive experience across all stores.
Use a variety of digital screens, interactive kiosks, and video walls to keep customers and employees updated about products and services, promotional offers, upcoming sales or product launches, and more. In addition, enable stores to customize content and highlight products or services specific to or popular in their location.
Outdoor Screens
Utilizing outdoor digital signs allows you to captivate audiences and transform communication strategies. These imposing displays, often towering over bustling streets and public spaces, possess an innate ability to command attention and convey messages with remarkable clarity. Exterior digital signs offer vibrant visuals that ensure a wider reach, maximize your business's exposure, effortlessly draw in passers-by, and create a lasting impression that transcends traditional advertising methods. Moreover, these signs contribute to urban aesthetics, seamlessly blending with modern cityscapes and enhancing the overall environment. Their versatility allows for the display of art, community announcements, emergency alerts, and commercial promotions, fostering a sense of cohesion and interaction within the community.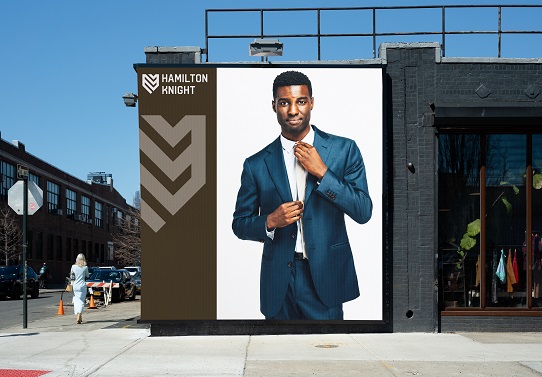 Video Walls
Create a "WOW" as customers and employees walk into or through your retail store with a video wall. Whether small or large, a video wall provides a unique opportunity to create a lasting first impression of your organization. Incorporate 4K video and imagery to tell your brand story and engage viewers. Project projection, LED, and LCD options are available when creating your video wall. Consider unique shapes and designs for your video wall beyond the standard rectangle, such as curved, angled, and more. Digital signage software can help you manage your video wall's content, surrounding lighting, and more.
Dynamic Retail Displays
Digital signage allows retailers to showcase products in a dynamic and eye-catching manner. Use high-definition screens to display images and videos of products, highlighting their features and benefits. This captures customers' attention and provides an opportunity to educate them about the merchandise. Also, consider incorporating product reviews or information on complimentary or alternate product options. Integrate displays with inventory systems so information reflects current availability in the store or online. Additionally, connect screens to employee notification systems so a customer can request assistance.
Advertising & Promotion
Strategically position digital signage screens throughout your store, ensuring they are visible to shoppers without being obtrusive. Place them near high-traffic areas and key product displays. Leverage dynamic, eye-catching content with high-definition images and videos to showcase your products, promotions, and branding. Make sure your messaging is clear and compelling. Tailor your content to the shopping experience. Highlight current sales, discounts, or limited-time offers to create a sense of urgency. Rotate your content frequently to keep it fresh and relevant. Also, consider incorporating interactivity such as QR codes or interactive elements that allow customers to access exclusive deals, participate in surveys, or engage with your social media channels. This not only makes your advertising more engaging but also fosters customer engagement and loyalty. Gather data and measure the impact of your digital signage advertising. Analyze engagement, click-through rates, and sales conversion to fine-tune your content and strategy for even better results.
Virtual Fitting Room
Merge the analog and digital to create memorable experiences. Integrate interactive screens in change rooms or at kiosks with sensors and cameras to enable customers to try on clothing and accessories digitally. For example, a mirrored LCD screen with an integrated RFID antenna allows customers to try sunglasses digitally. Additionally, customers can leverage the interactive screen to search for additional product information, reviews, and more.
Wayfinding
Digital signage offers numerous advantages for wayfinding in large retail stores. It enhances customer experience by providing real-time, interactive maps and directions, reducing confusion and frustration. The dynamic nature of digital signs allows easy updates for promotions, events, and layout changes, all of which can be incorporated into your wayfinding signs. Incorporate wayfinding into your interactive kiosks and track data, including your stores' most visited/requested sections.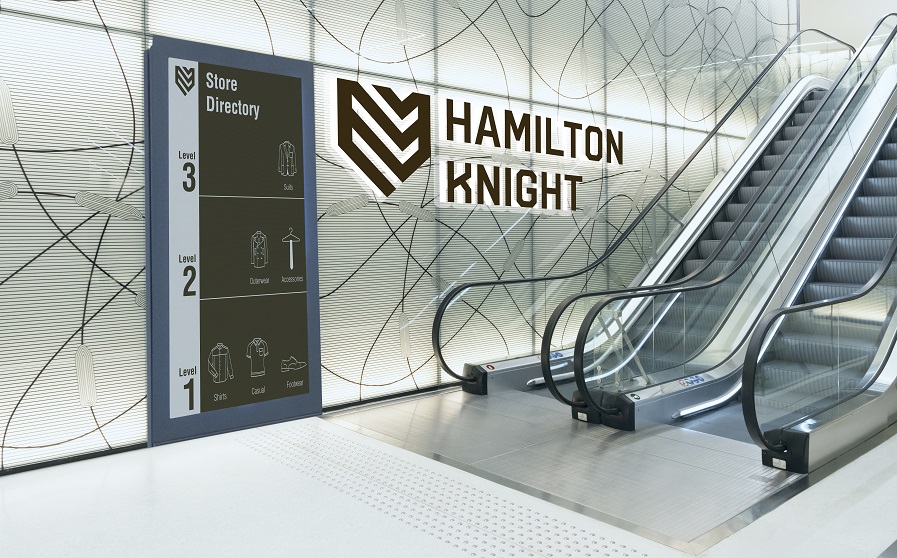 Wait Times & Queue Management
No one likes waiting, but it is a reality. Digital signage provides a way to share real-time updates on wait times for services, appointments, and changing rooms. Localize wait times to screens in a specific area or department to optimize messaging. Show estimated wait times for changing rooms, bookings with your team members, or services. Leverage digital screens to notify customers when it is their turn and direct them where to go.
Employee Communications
Traditional channels, like paper memos and emails, are long gone and often harm employee engagement. Instead, digital communications on digital signage and mobile phones provide employees with relevant real-time information and empower them to make better business decisions. Keep staff updated on inventory, sales, special promotions, new products, service offerings, and more on digital screens in employee areas or put information at their fingertips- literally - with a mobile app. Use digital signage to highlight recent achievements, such as employee top sales or loss prevention stats. Lastly, include customer accolades or other praise from the brands' social media networks on digital screens.
Integrating digital signage into your retail stores offers numerous ways to engage customers, from dynamic product displays and promotional content to interactive touchscreens, wayfinding signage, real-time inventory information, customer reviews, cross-selling and upselling suggestions, in-store event promotion, social media integration, and customer feedback collection. By effectively utilizing digital signage, you can create a more engaging and informative shopping environment, increasing sales and customer satisfaction. Read the Omnivex in Retail eBook to learn more.