Enhance fan experience with digital signage
Digital signage can go a long way toward making an already memorable experience - seeing their favorite team live on game day or their favorite band in concert - a truly unforgettable event. The Omnivex platform allows you to easily create a unified digital signage system that enhances every moment for fans and attendees. From parking signs and wayfinding, event promotion and advertising on exterior signs, digital kiosks at the ticket booth, videowalls in lobbies, and menus at concession stands - digital signage will help amplify the excitement and enhance the experience.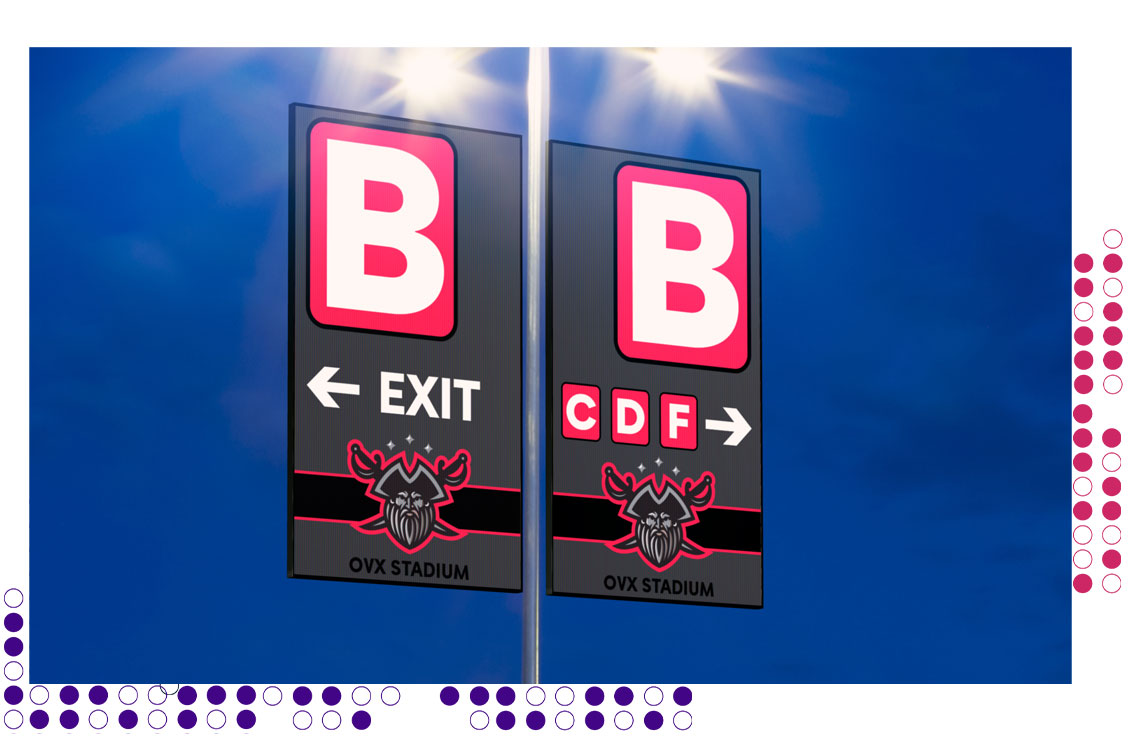 Outdoor Screens
Digital billboards advertising the event will excite attendees before they enter the venue. Digital parking signs ensure everyone quickly finds where they need to go.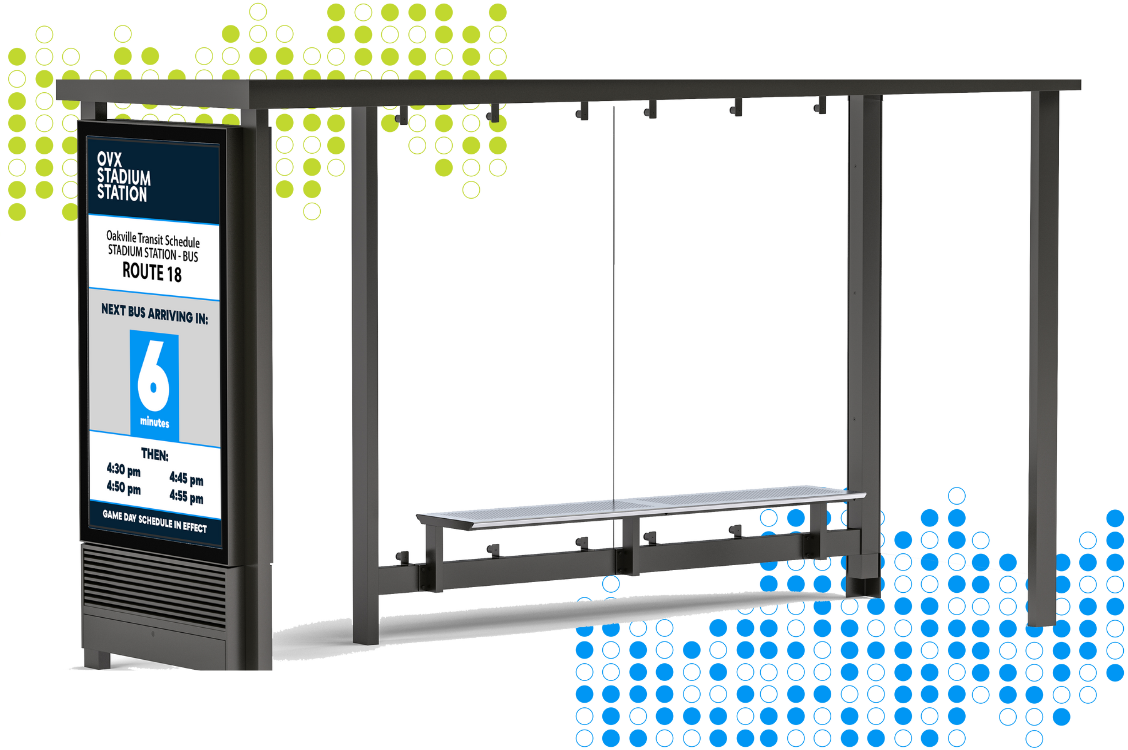 Transit Schedules
Integrate real-time transit schedule data into your digital signs, highlighting stops at your venue. Then, trigger the data to appear before the event starts and after the event ends.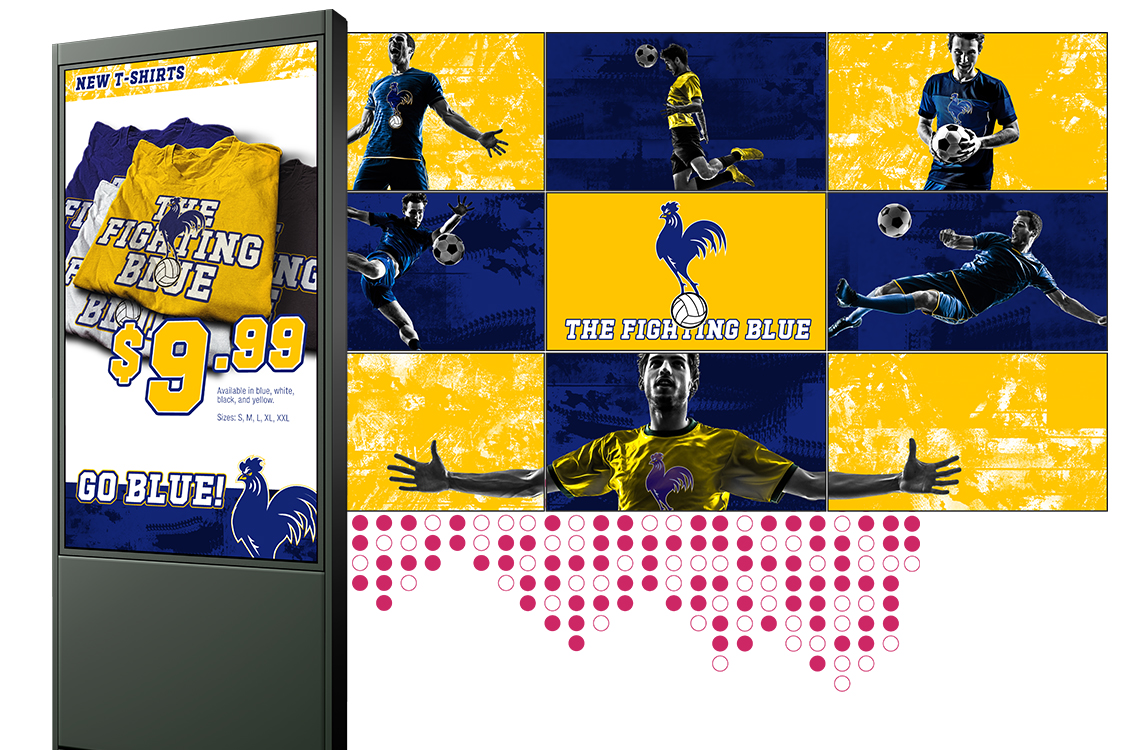 Promote Merchandise
Use video walls, digital signs, and kiosks to promote team merchandise and increase sales. Highlight new items or popular merchandise such as jerseys or hats.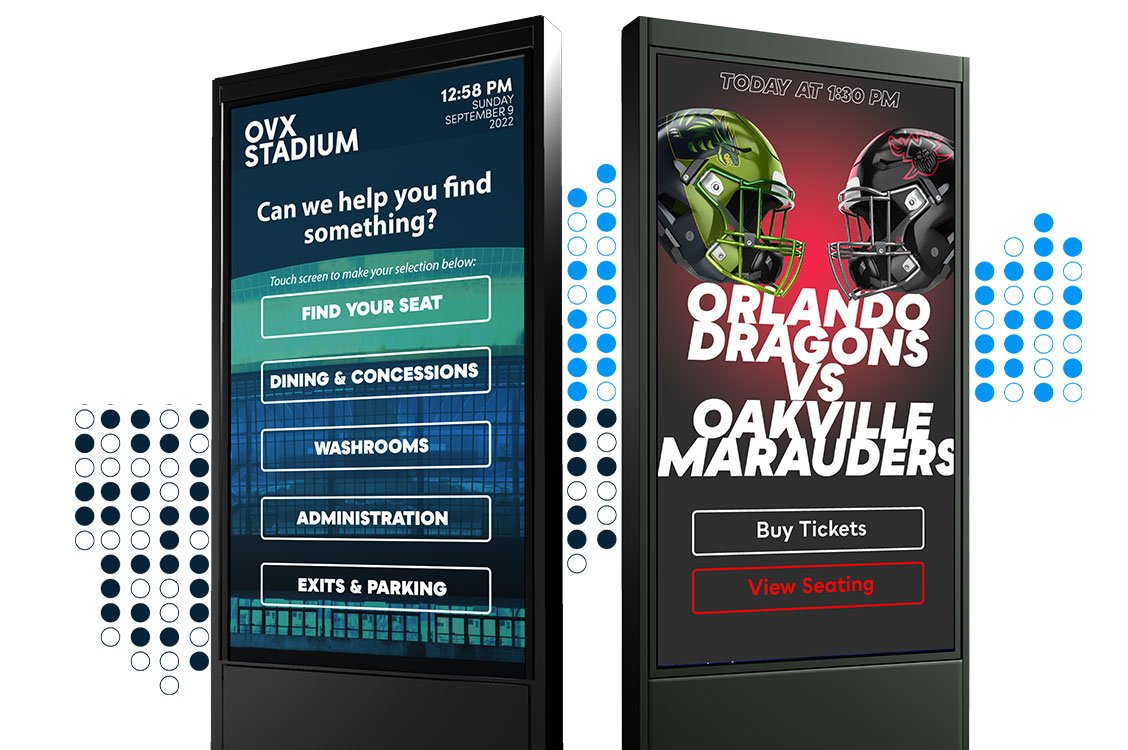 Ticket Kiosks
Allow fans to purchase tickets, either for the current game or for a future game or event, from a self-service kiosk. When kiosks are not in use, leverage the screen for advertising.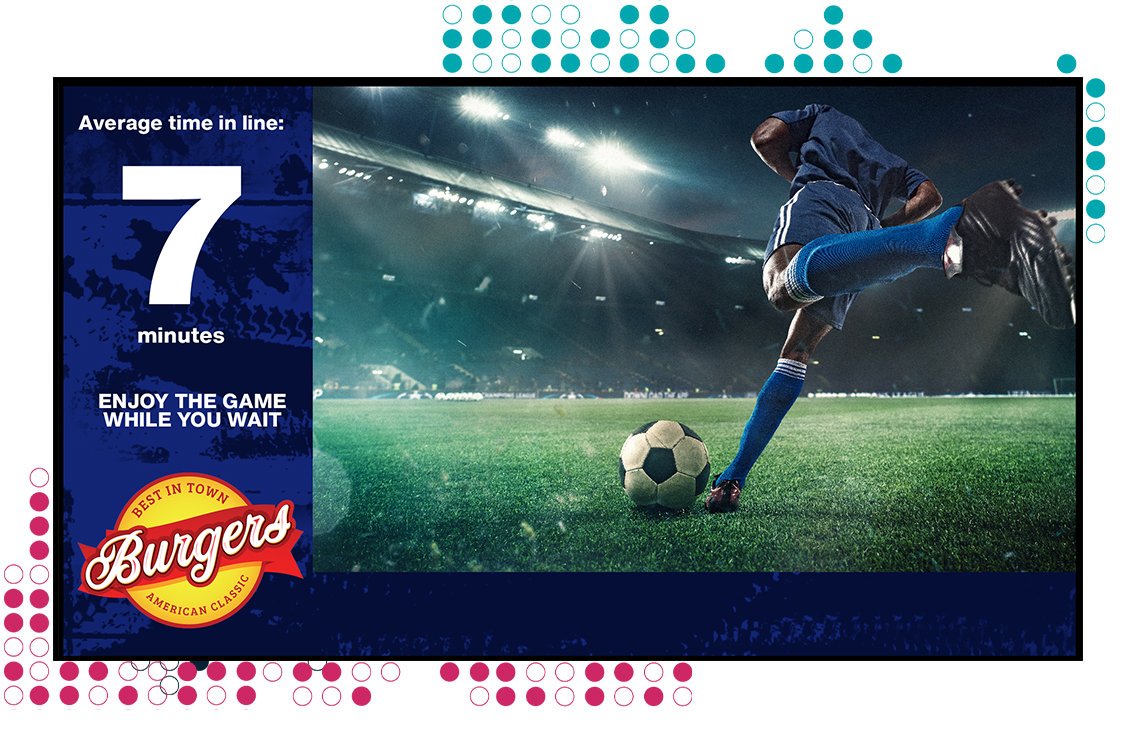 Broadcast the Action
Incorporate live feeds into digital signs around the stadium so fans can stay in the game when they need to leave their seats to grab food, drinks, or use the restrooms.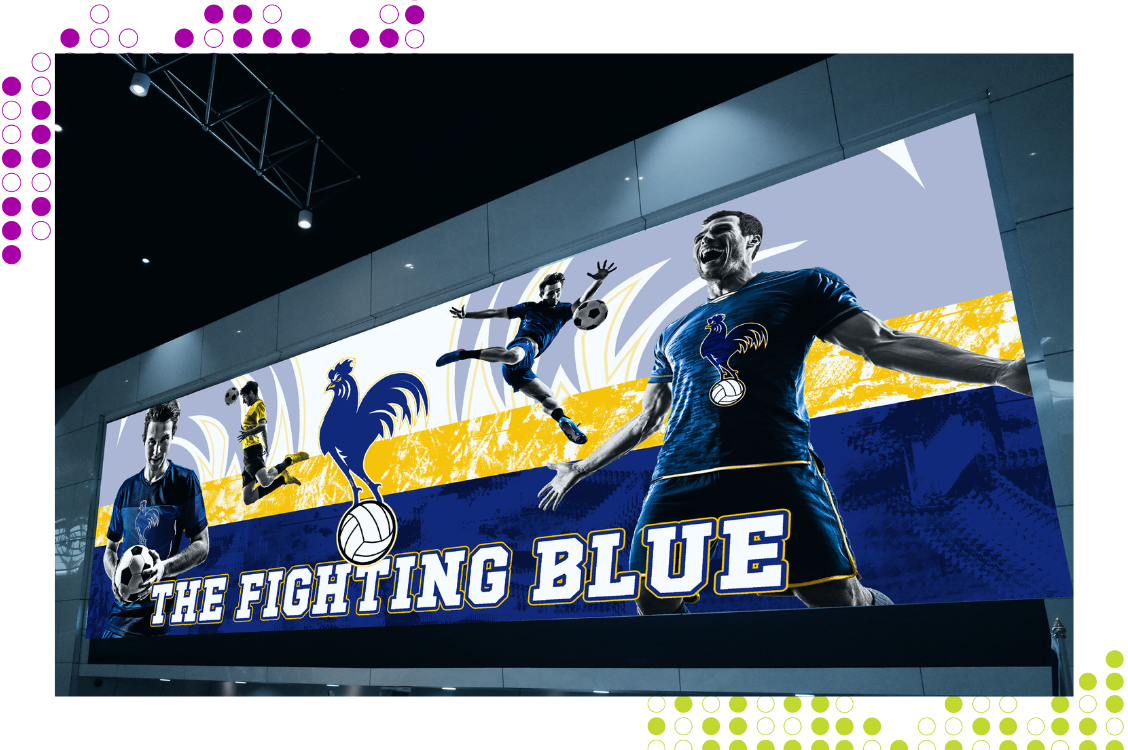 Welcome Signage
Amplify excitement with high definition graphics and video. Highlight players or cast members, history, upcoming events, and more on lobby screens.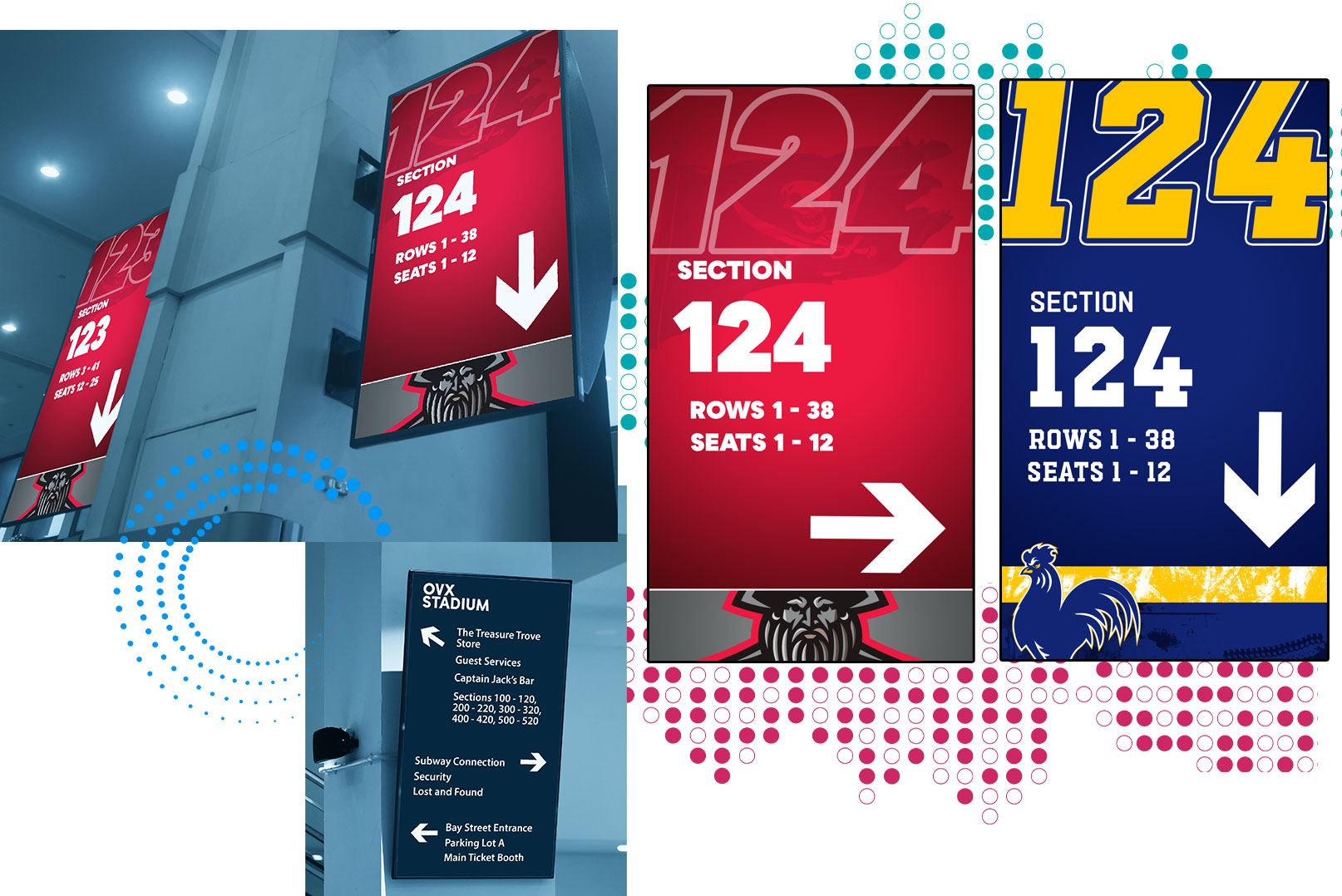 Wayfinding
Stadiums, arenas, and event venues are big, sprawling complexes that make getting around a challenge. While regular fans and attendees will probably know their way around your venue, new or visiting people will need guidance. Digital signage is your best, most flexible option for wayfinding. For example, suppose a section of your venue is closed for repairs or maintenance. In that case, digital directional signs allow you to change a route or direct people to another part of your venue.
Make information portable to a mobile phone with a quick scan of a QR code. Highlight points of interest along the route including washrooms, snack bars, and more. As well, in large facilities provide an estimated walk time.
Food & Beverage Screens
Highlight popular items, special features, and promotions on your digital menu boards. Integrate event branding and a live-action feed from your stadium or arena so fans don't miss a second of the action.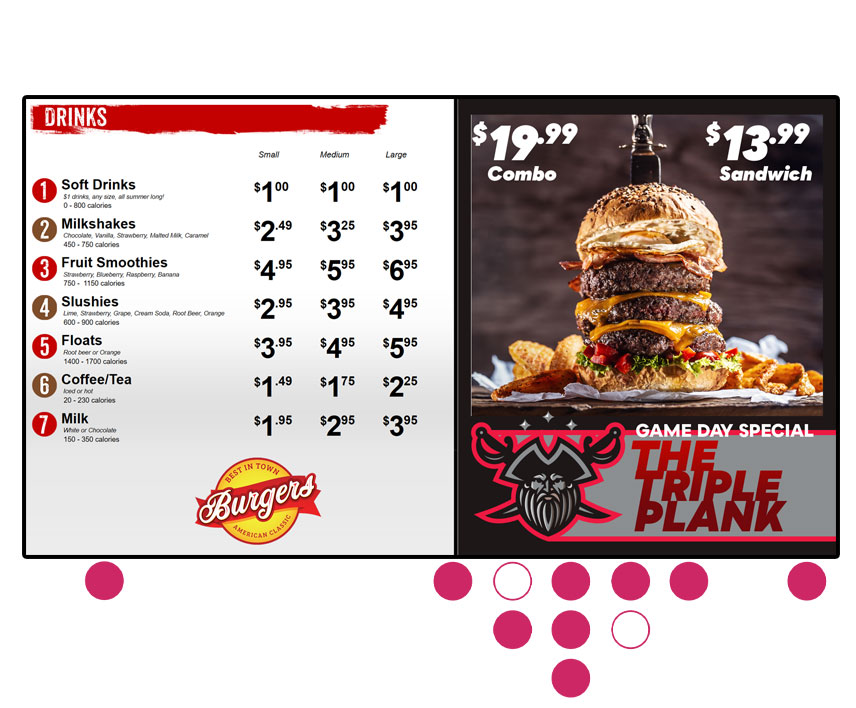 Upsell & Cross-sell
Use digital menus to upsell food and beverages and highlight specials. Add venue or event branding and videos of menu items to entice buyers. In stadiums, incorporate live feeds of the game or scoreboard into the menu board, so fans don't miss the action.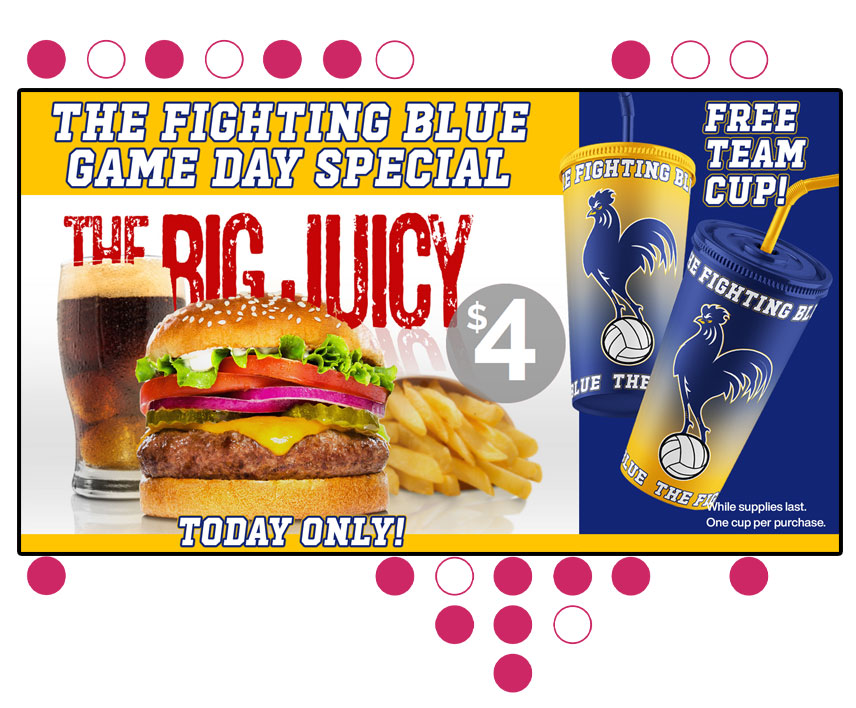 Offer More to Vendors
Offering your vendor partners digital signage to manage their menu and promote event specials is a great way to help increase sales. Digital menus allow concession partners to change menus on the fly or offer on-the-spot promotions for a limited time.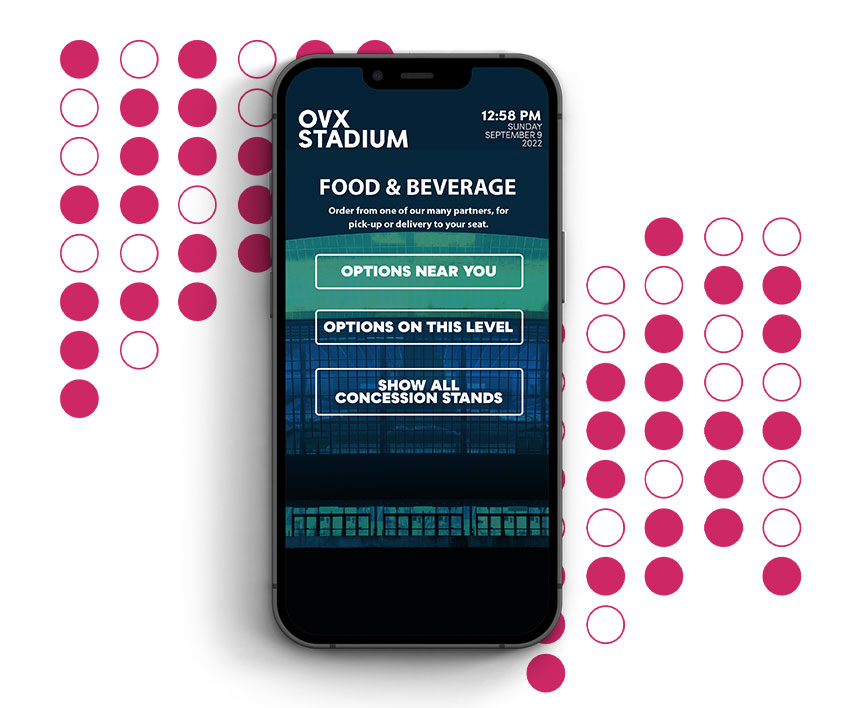 Improve Fan Service
Imagine if fans and attendees could pull out their phones, view the concession stands closest to their seats, place and pay for an order, and have it delivered. Then, they'd never have to stand in line or miss a moment of the event.
Digital Billboards
For those driving, digital billboards advertising the event can excite and captivate attendees as they approach your venue. At sold-out events, outdoor screens provide a way to engage the surrounding community and make them feel like they are part of the excitement. On non-event days, exterior digital billboards can be an additional source of revenue.
Make sure fans and attendees taking transit feel the excitement. Display branded content on digital screens and billboards at subway, bus, and train stations close to your facility and immediately immerse attendees in the excitement of the game or event. Easily change the branding to reflect the team or event at your facility.