Enhance visitor experience with digital signage
Whether you are a small town or a large city, the applications for digital signage are numerous, and the advantages are significant. By replacing static signs with a network of digital screens and interactive kiosks powered by Omnivex digital signage software, governments can streamline operations and reduce operating costs both now and in the future. In addition, a digital signage network is a cost-effective infrastructure that can support multiple departments and applications. Potential applications in government facilities extend far beyond a network of digital signs and include other areas such as self-service kiosks, interactive wayfinding stations, emergency notifications, and visitor communications.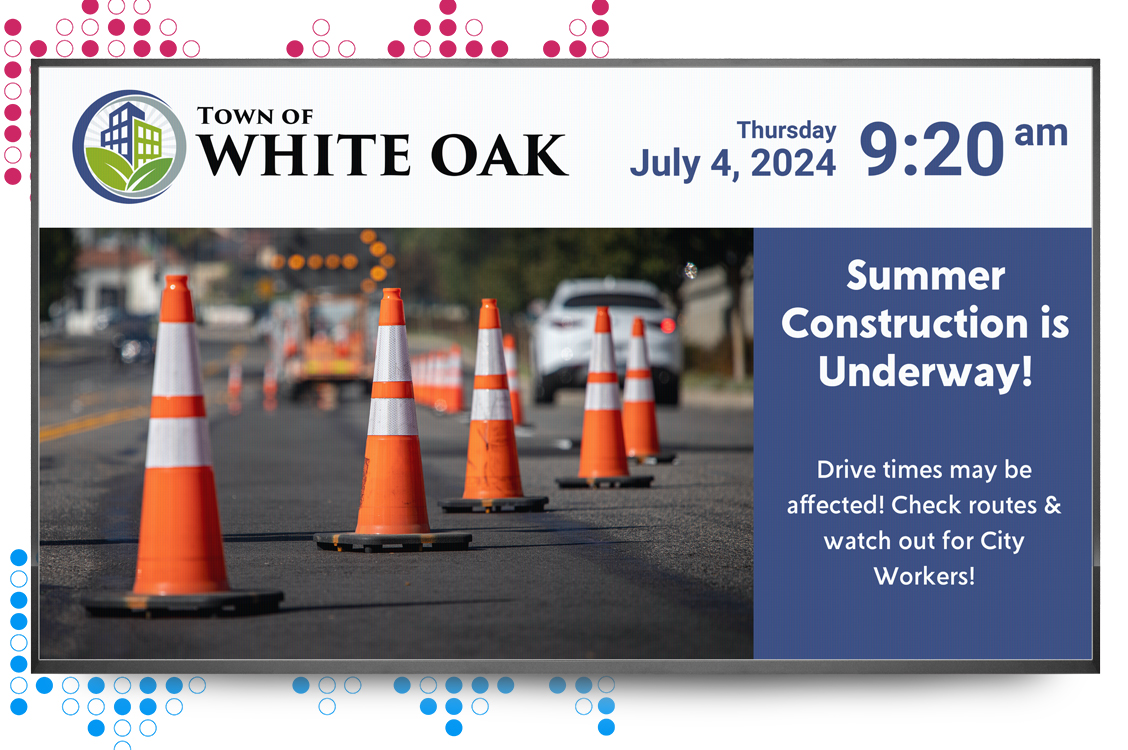 Outdoor Signage
Use digital billboards at city venues to advertise upcoming events, city services, and essential information. Digital parking signs in city garages ensure everyone finds a spot.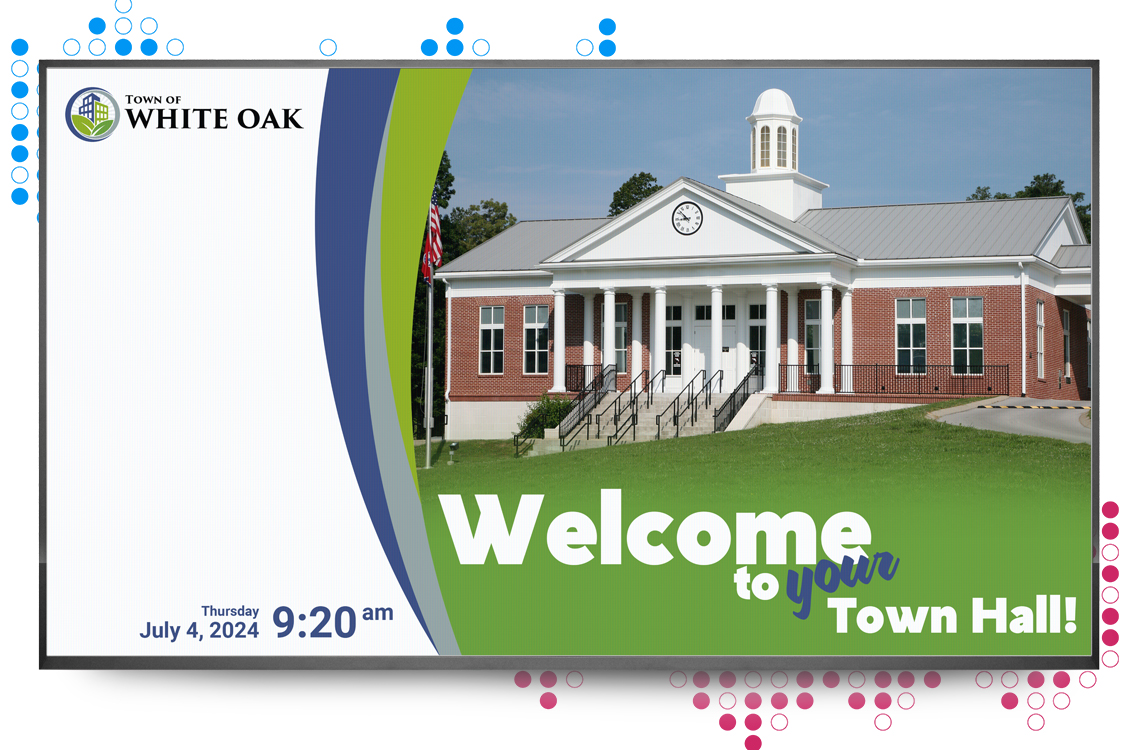 Welcome Screens
Screens with engaging graphics and video content in municipal buildings create a welcoming environment. Highlight upcoming events, news, popular services, and more.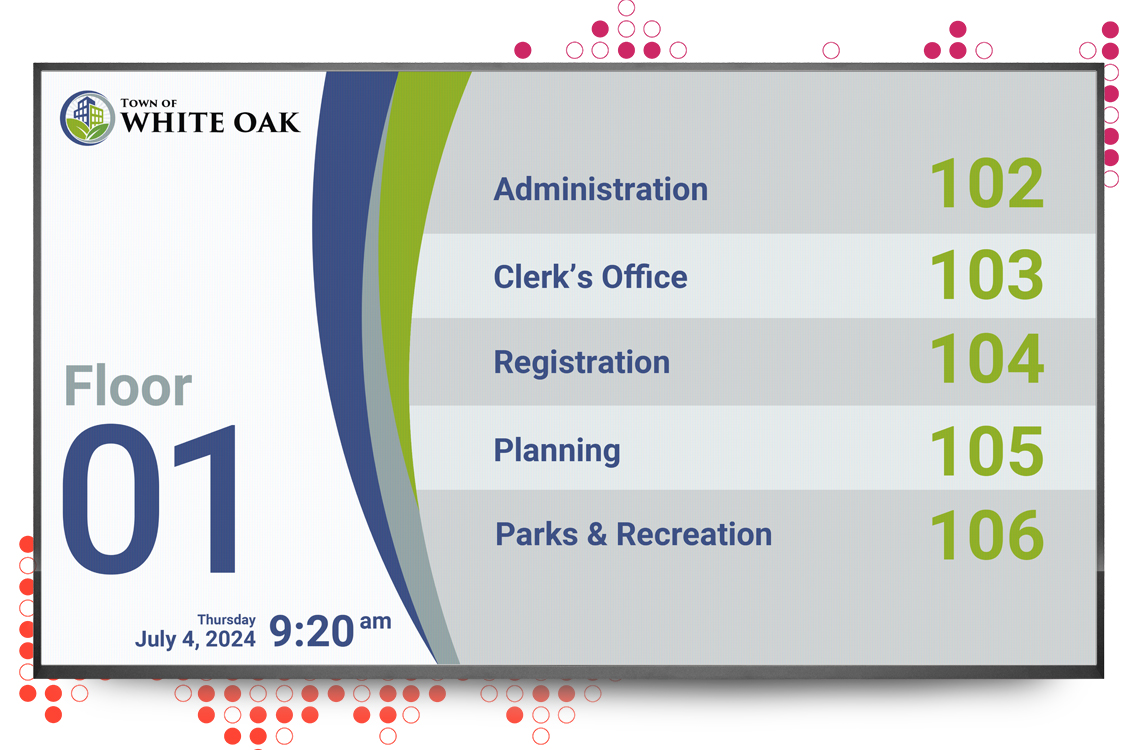 Directories
Create directory signs that are easy to modify and will enhance your visitors' experience. Incorporate key information, such as room number and phone extension.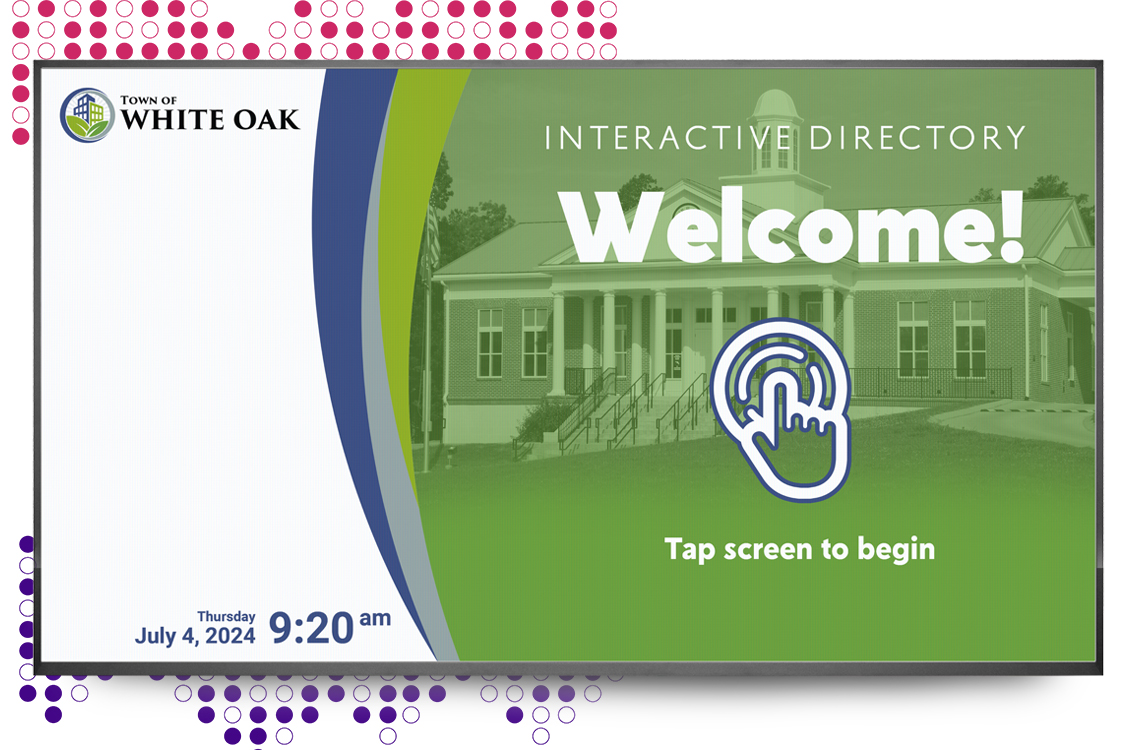 Self-serve Kiosks
Enable visitors to self-serve by providing interactive kiosks in your lobbies. Use kiosks for interactive wayfinding, booking appointments, or purchasing city services.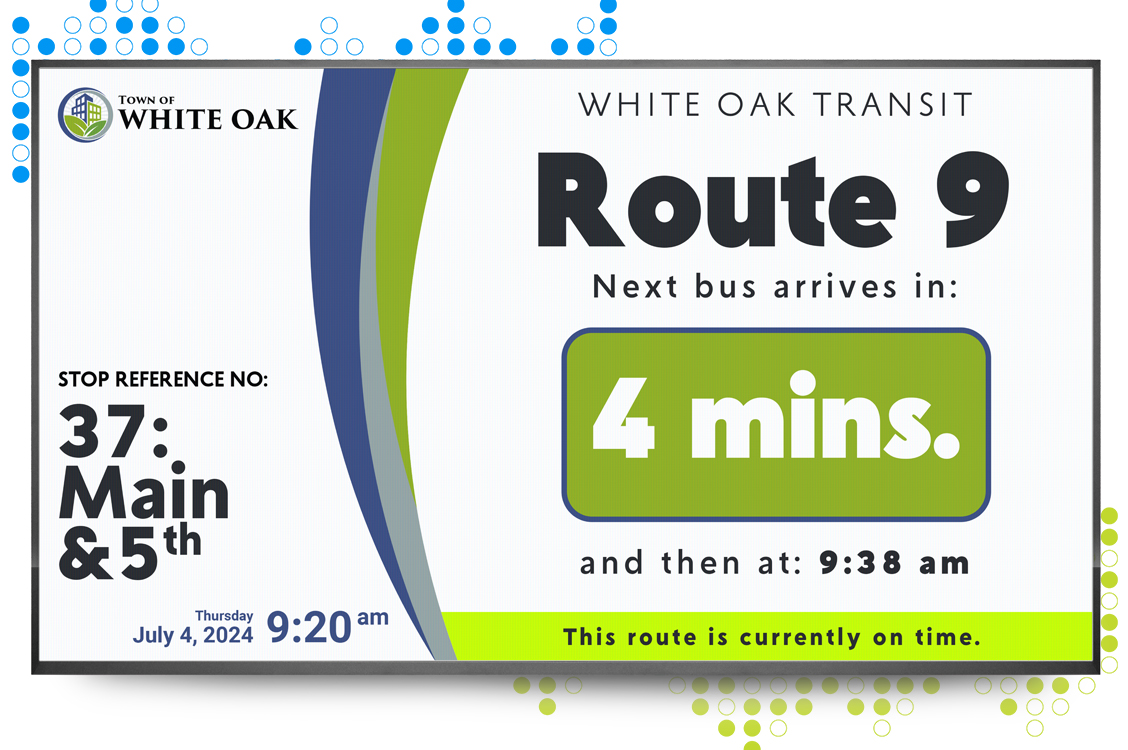 Transit Screens
Share real-time transit schedule data on your digital signage. Highlight stops close to city venues. Additionally, share flight or train schedules for local airports and stations.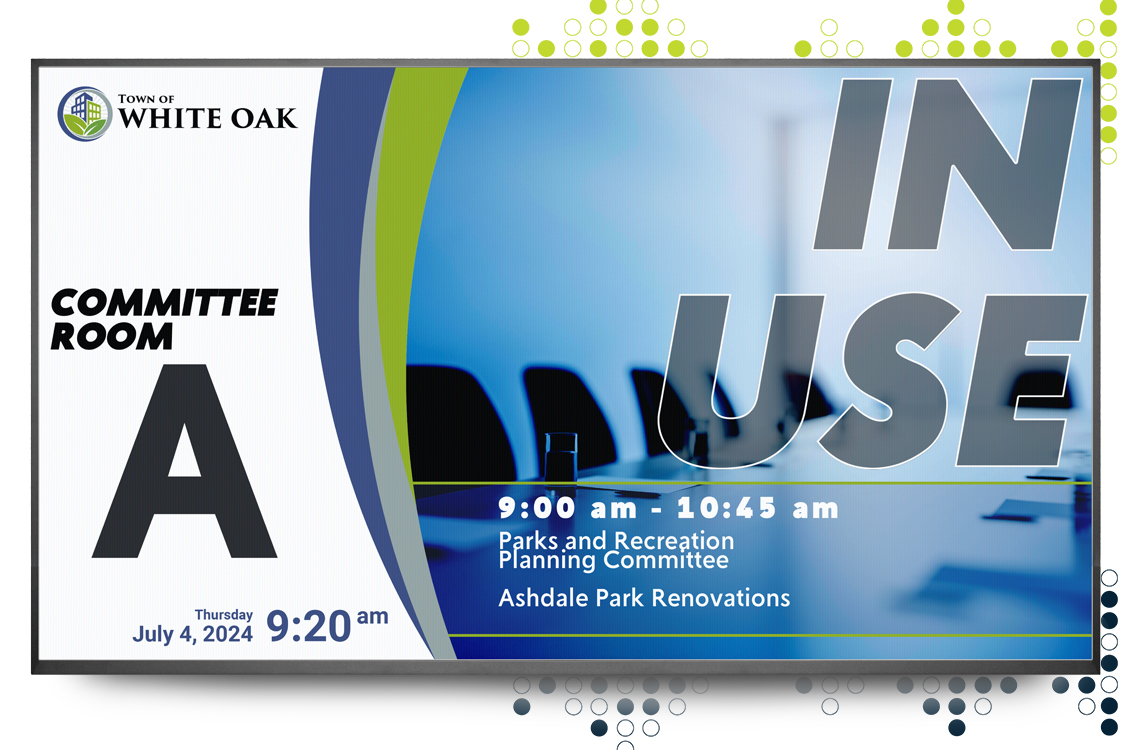 Meeting Room Screens
Use digital signage to manage room scheduling and capacity limits. Integrate digital signage with calendars and scheduling systems to ensure screens update in real-time.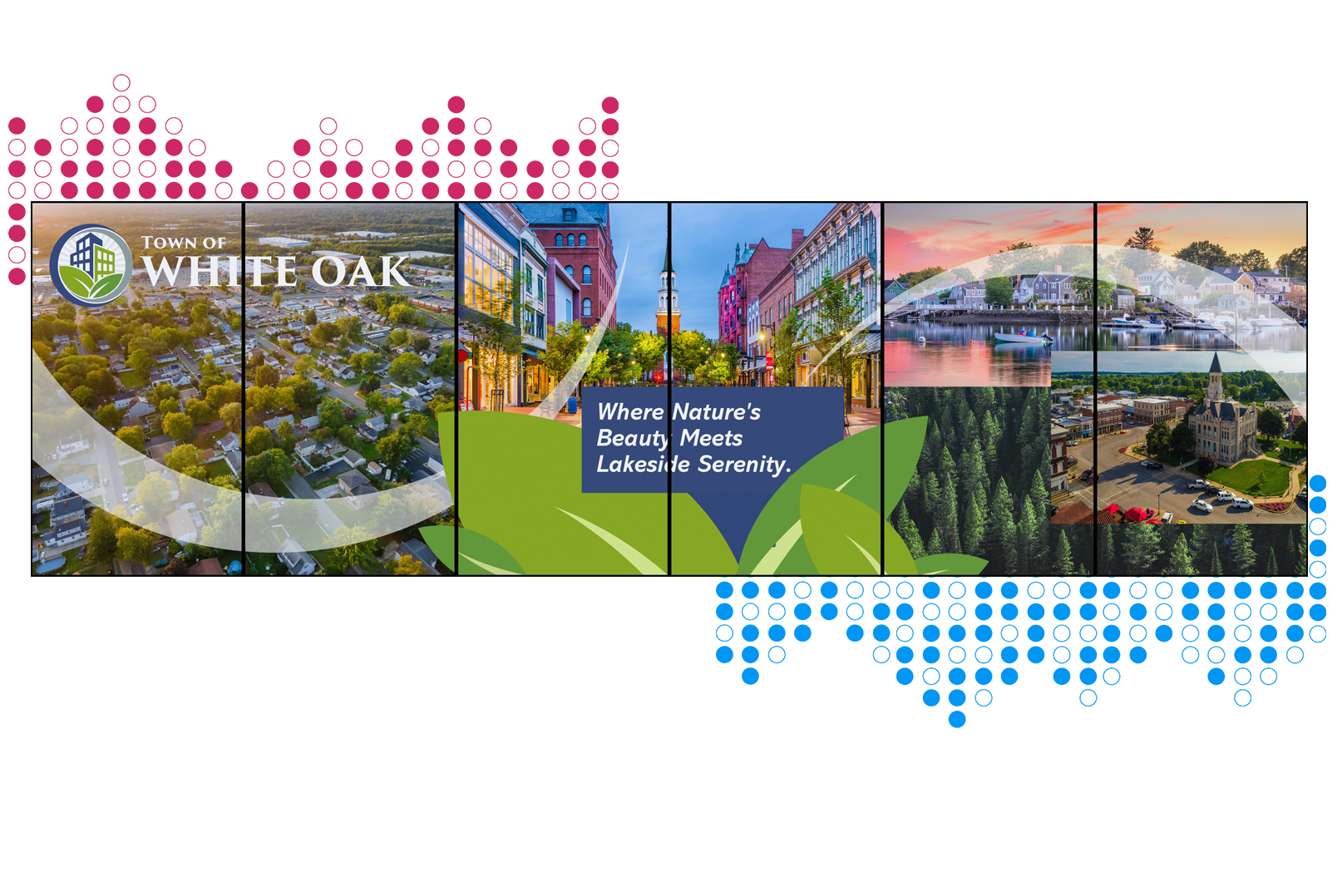 Video Walls
Create a "WOW" as visitors and employees walk through your lobby with a video wall. Whether small or large, a video wall provides a unique opportunity to create a lasting first impression of your organization. Incorporate 4K video and imagery to tell your brand story and engage viewers. Consider integrating interactive elements through the use of touch screens or mobile phones.
There are projection, LED, and LCD options when creating your video wall. Additionally, consider unique shapes and designs for your video wall beyond the standard rectangle, such as curved, angled, and more. Digital signage software can help you manage the content on your video wall along with lighting, blinds, and more in your reception area.
Wayfinding
City facilities are often extensive, sprawling complexes that make getting around challenging. Leverage digital signage to make navigating municipal facilities easy and stress-free.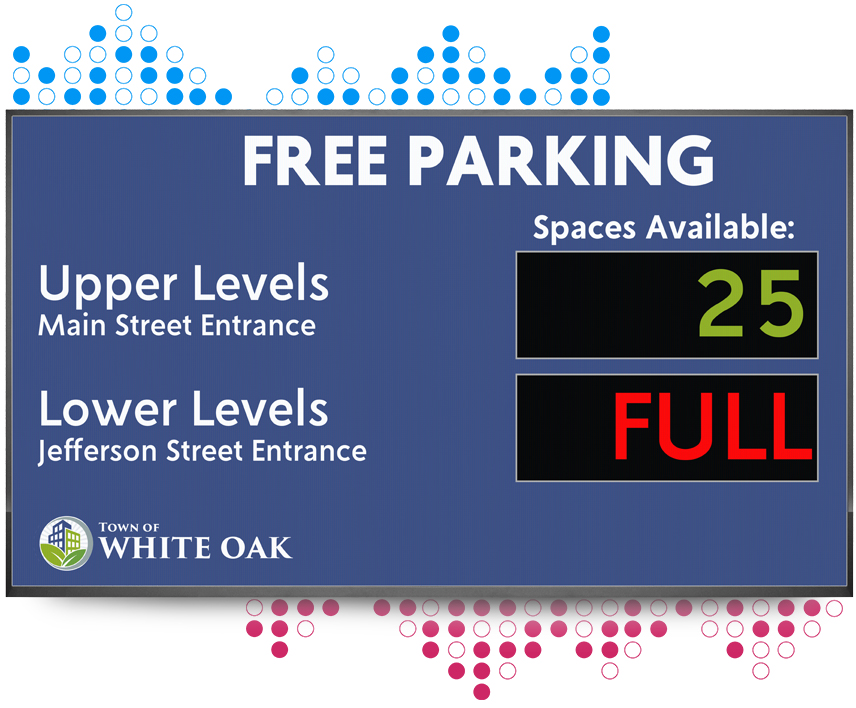 Parking
Digital parking screens help visitors find their way as they arrive at your facilities. Integrate screens with IoT sensors to identify the number of free spots in parking lots. Colored lights over parking spots indicating whether it is in use enhance the experience of visitors looking for parking.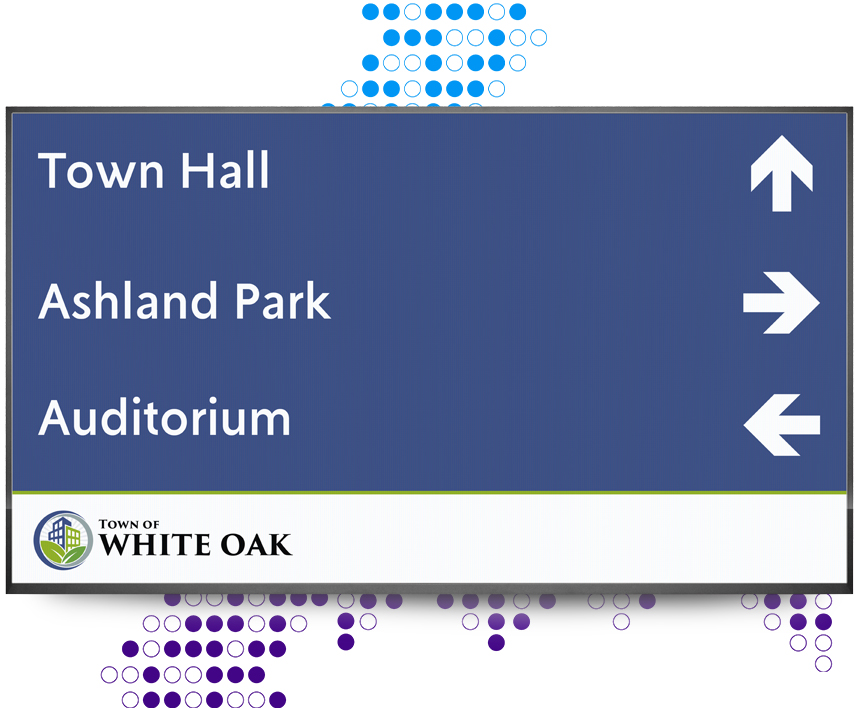 Real-time Information
Digital signage is your best, most flexible option for wayfinding. Maps are easy to maintain by connecting to back-end systems to ensure they reflect the current state of a changing environment. Incorporate conditional formatting to direct traffic flow based across your screens.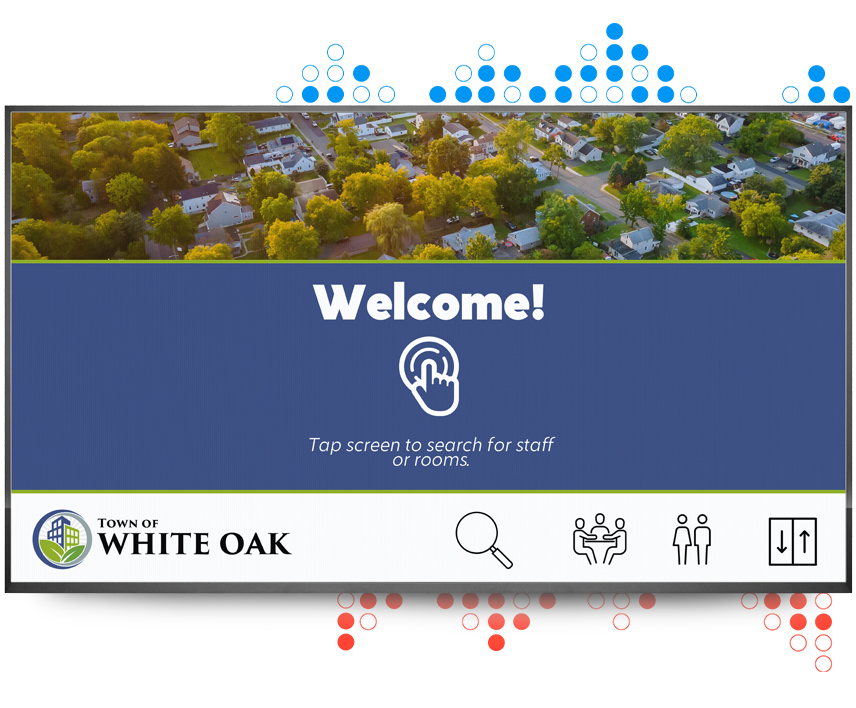 Interactive Wayfinding
Create an interactive kiosk that allows visitors to enter where they want to go and view directions. Provide a menu of options that guide them to interest points like washrooms, departments, and exits. Make information portable to a mobile phone with a scan of a QR code.
Employee Communication
Information is the fuel that powers organizations. Traditional channels like paper memos, emails, and company newsletters are long gone and often harm employee engagement. Instead, digital communications on digital signage, mobile phones, and more provide employees with relevant real-time information and empower them to make better business decisions.
Share news, announcements, policy updates, HR information, and more on digital screens throughout the organization. Additionally, provide real-time weather, transit, and traffic updates to help employees plan their trip home. Consider customizing content by location - department, building, or geographic location.