Omnivex Moxie Studio Features & Capabilities
Omnivex Moxie Studio offers a robust set of tools and modules to help you create whatever solution your organization needs.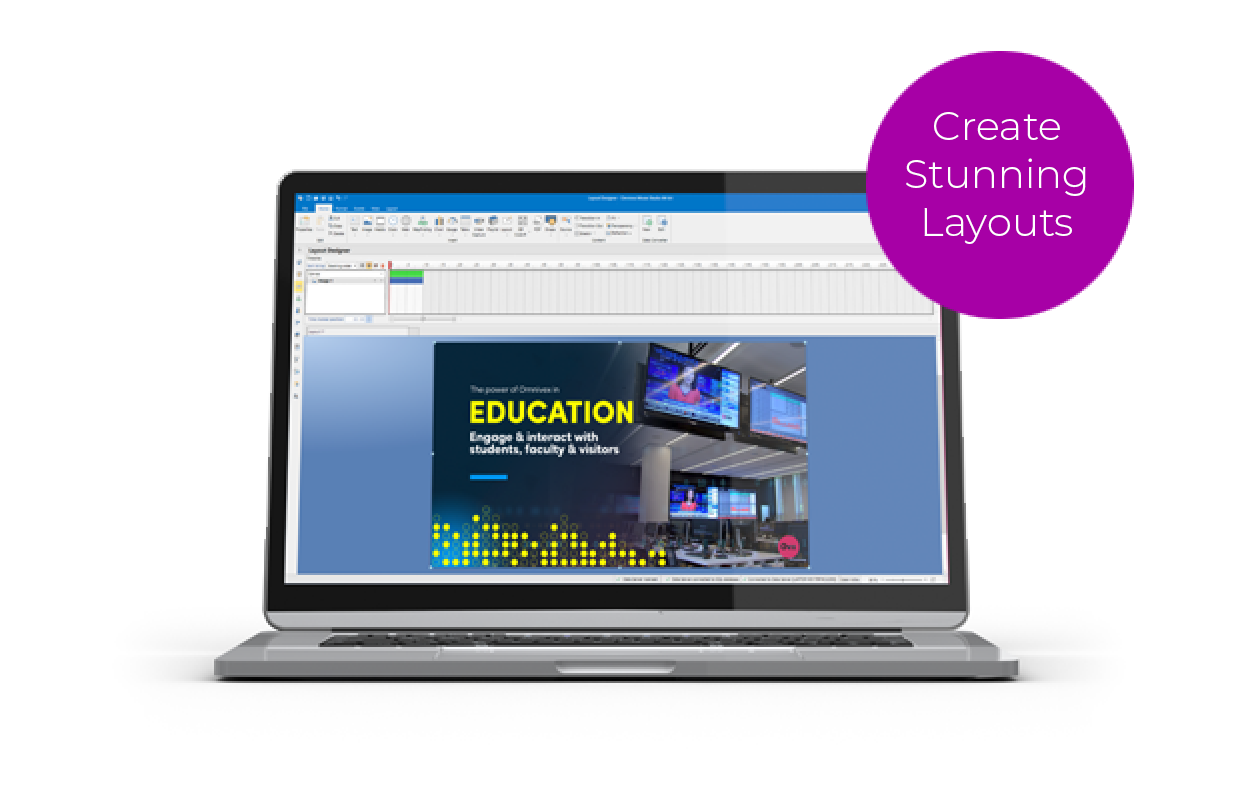 Moxie Studio Layout Designer
Moxie Studio comes with a robust set of tools in its Layout Designer module, such as a timeline, layout and alignment tools, content creation tools, design features, and the ability to add interactivity without having to code.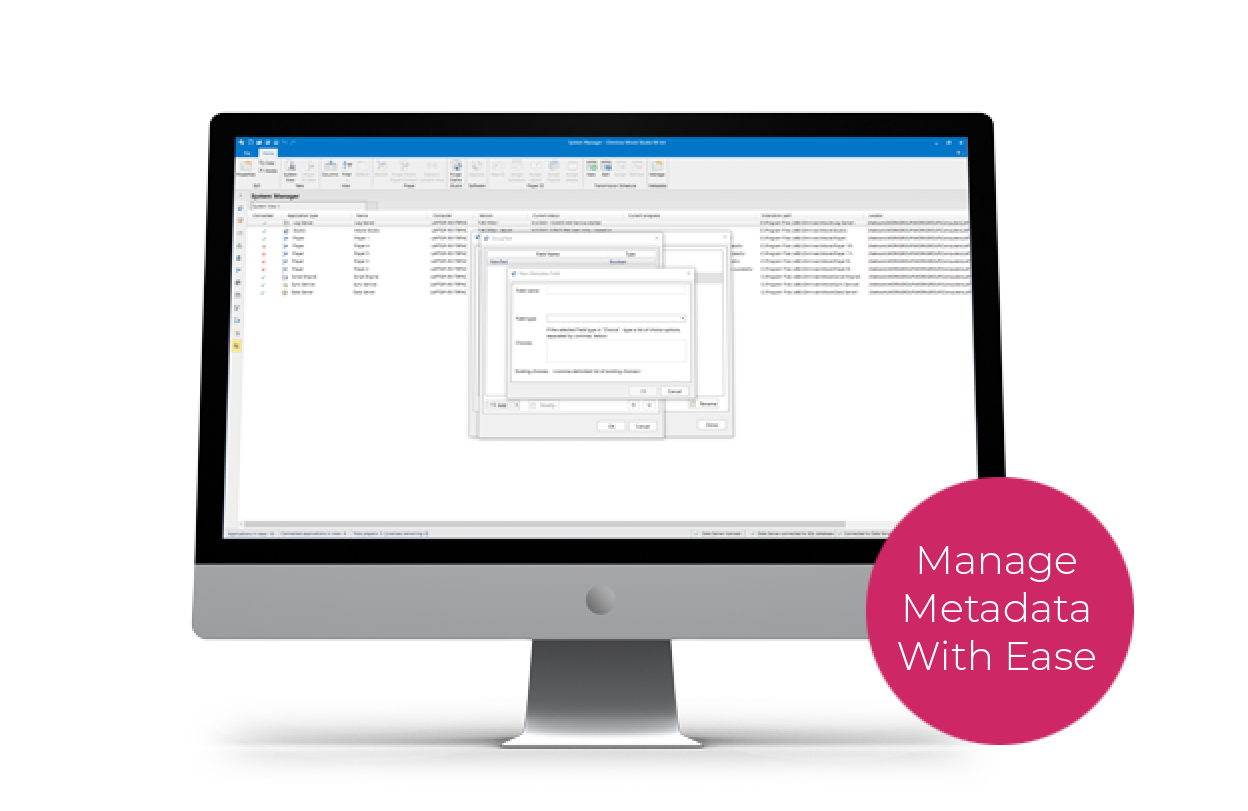 Manage Content With Metadata
Use Moxie's extensive collection of metadata fields to get information in front of the right people at the right time. Tag images and videos with metadata, such as start date or location, for easier automated content distribution.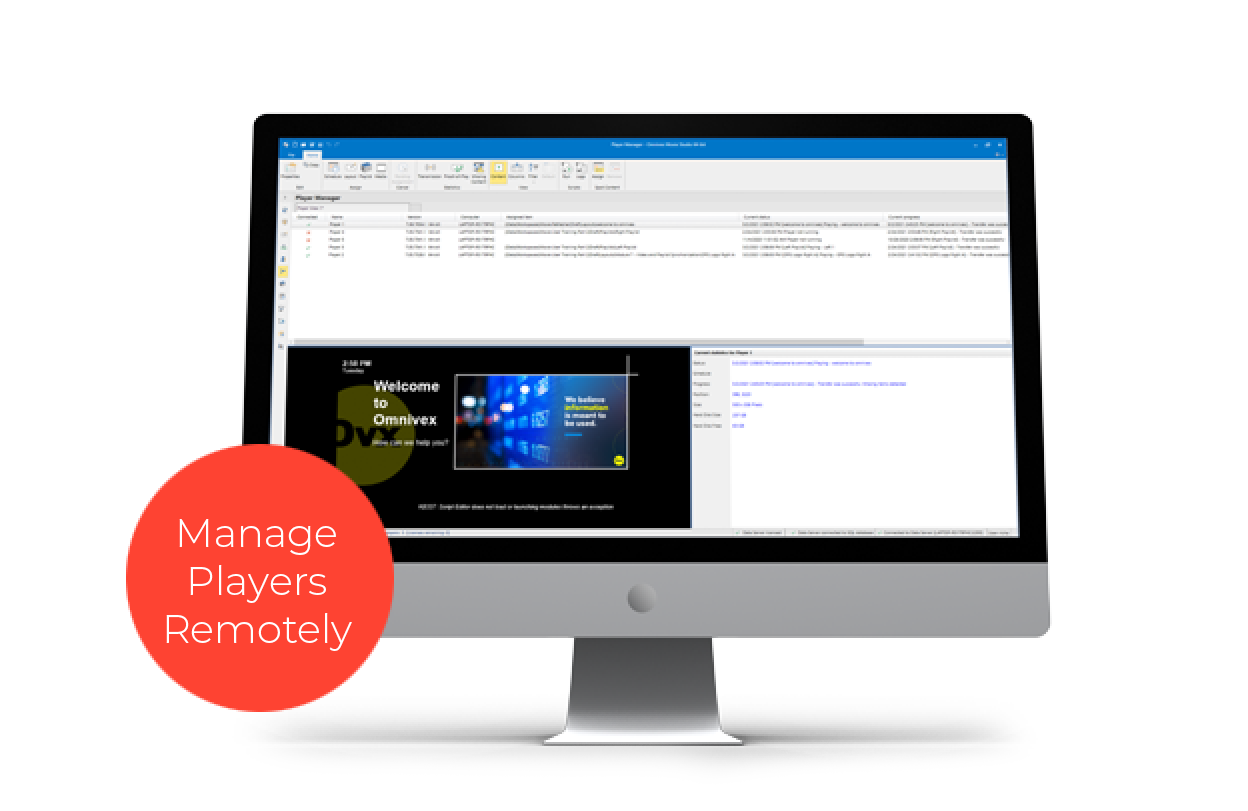 Moxie Studio Player Manager
The Player Manager module allows you to manage all players in your digital signage network remotely. Assign content, preview content currently playing, view transmission logs, and assign metadata to players.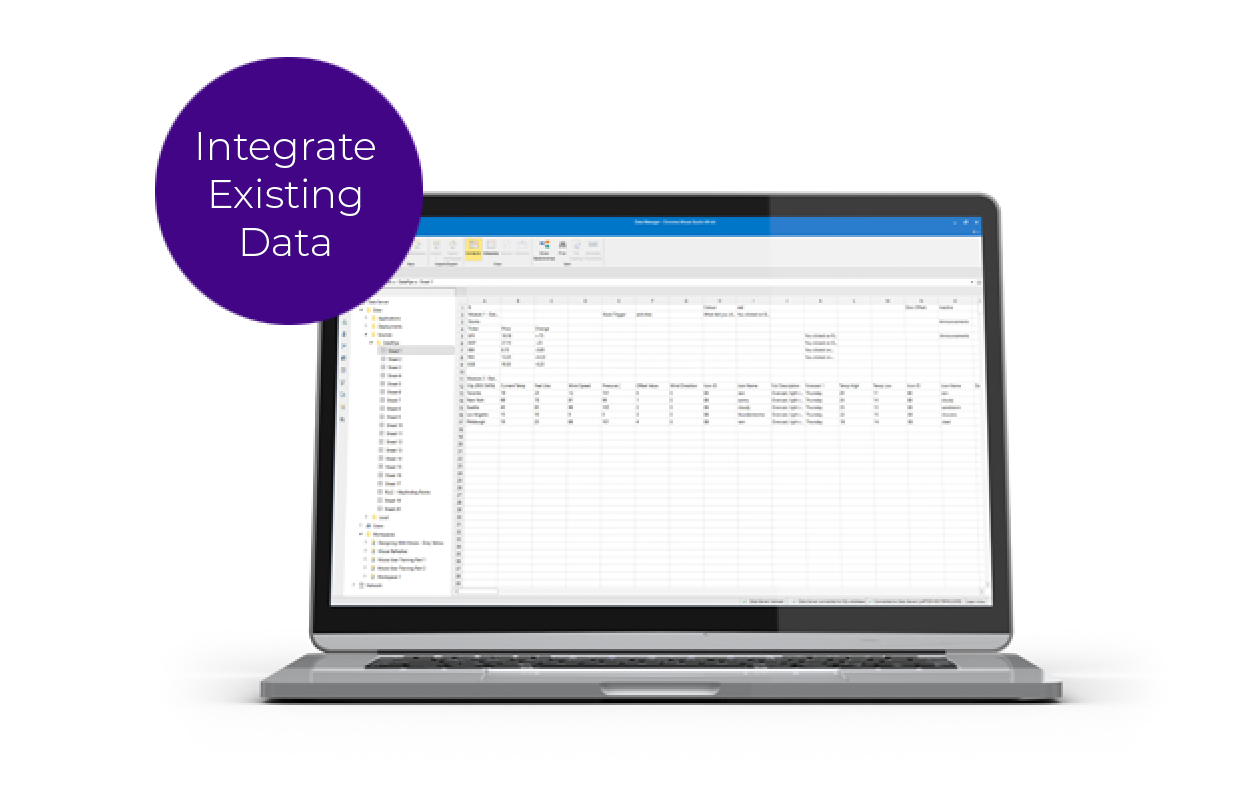 Get More From Your Data
Integrate data into DataPipe Server from across your enterprise. Our data suite collection allows you to connect databases, text files, RSS feeds, and hardware devices easily to DataPipe. Use your data on any screen in your network.
How Omnivex Moxie Works
How does Omnivex Moxie software make it easier to manage your digital signage network and integrate your data?