Monitor & communicate key performance metrics and goals across your organization
Digital signage can streamline and improve every aspect of your manufacturing facility, from the cafeteria to the production floor. With Omnivex digital signage software, you can create screens to share real-time KPI dashboard analytics and monitor production, equipment, inventory, and efficiency. In addition, share information about production goals and achievements, company announcements, and news. Integrate your existing data and systems into your digital signage network and create a positive environment that engages employees and improves productivity.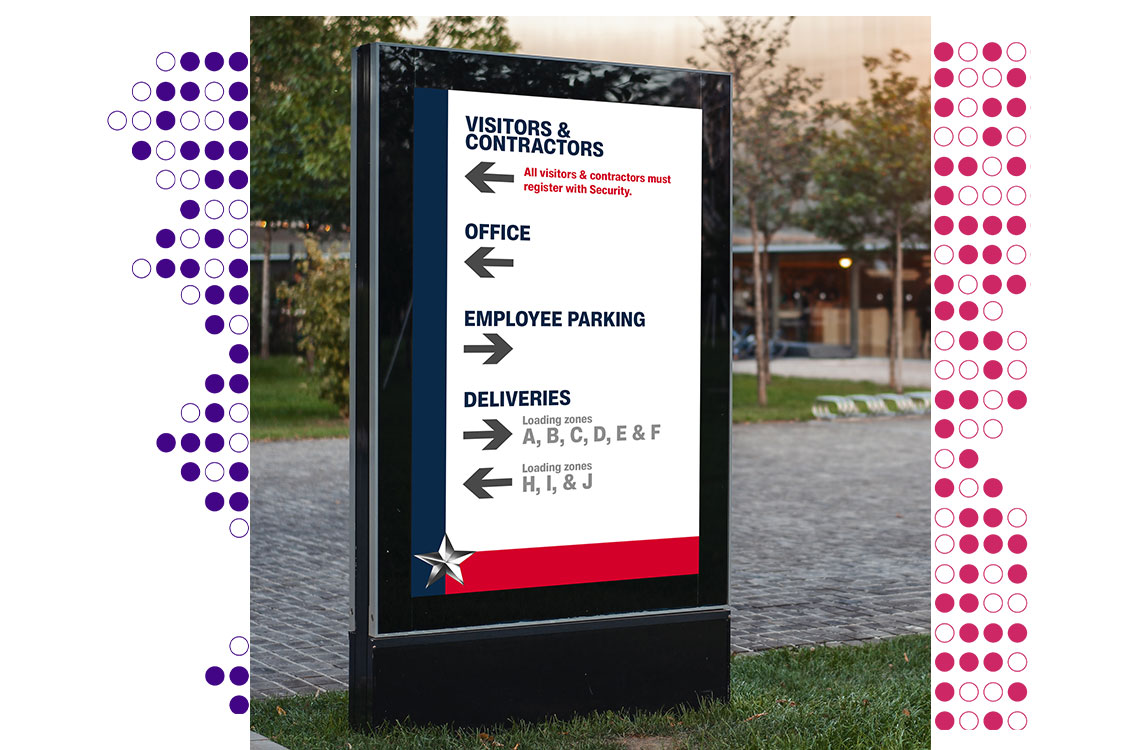 Exterior Screens
Greet employees and visitors with relevant information on exterior screens. Share directions to parking, employee and visitor entrances, and essential company information.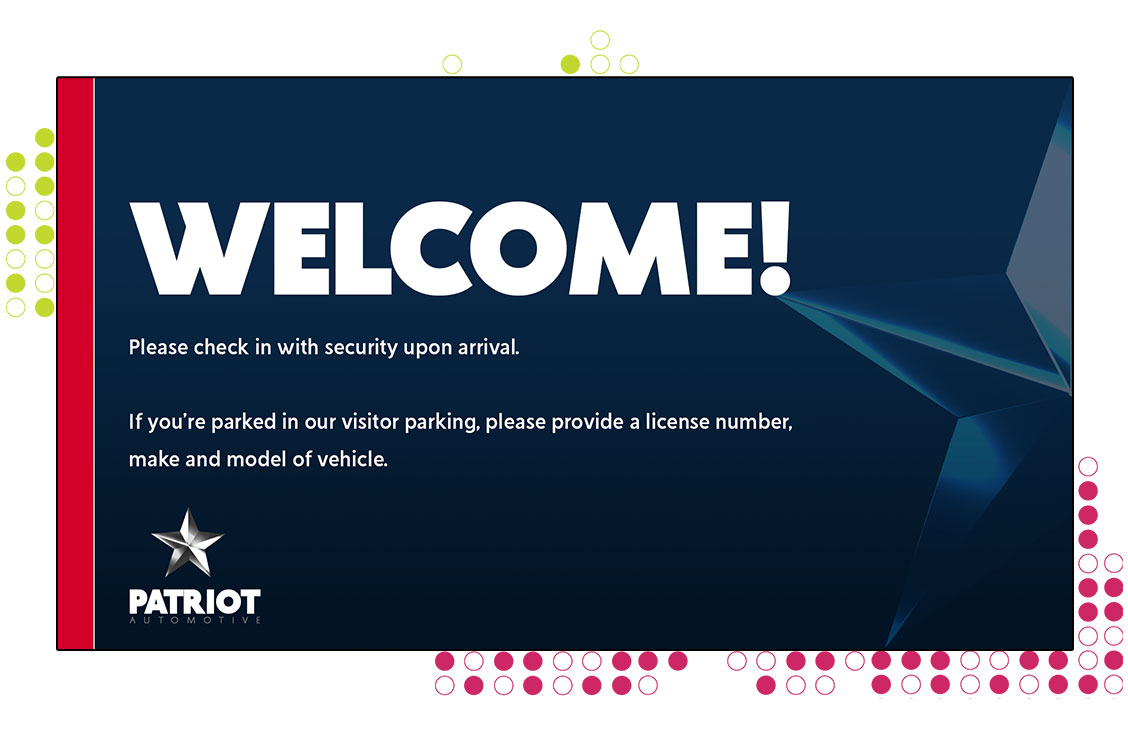 Reception Screens
Digital signage in your reception area is great for communicating your goals and telling your brand's story. Highlight historical information, achievements, and your brand vision.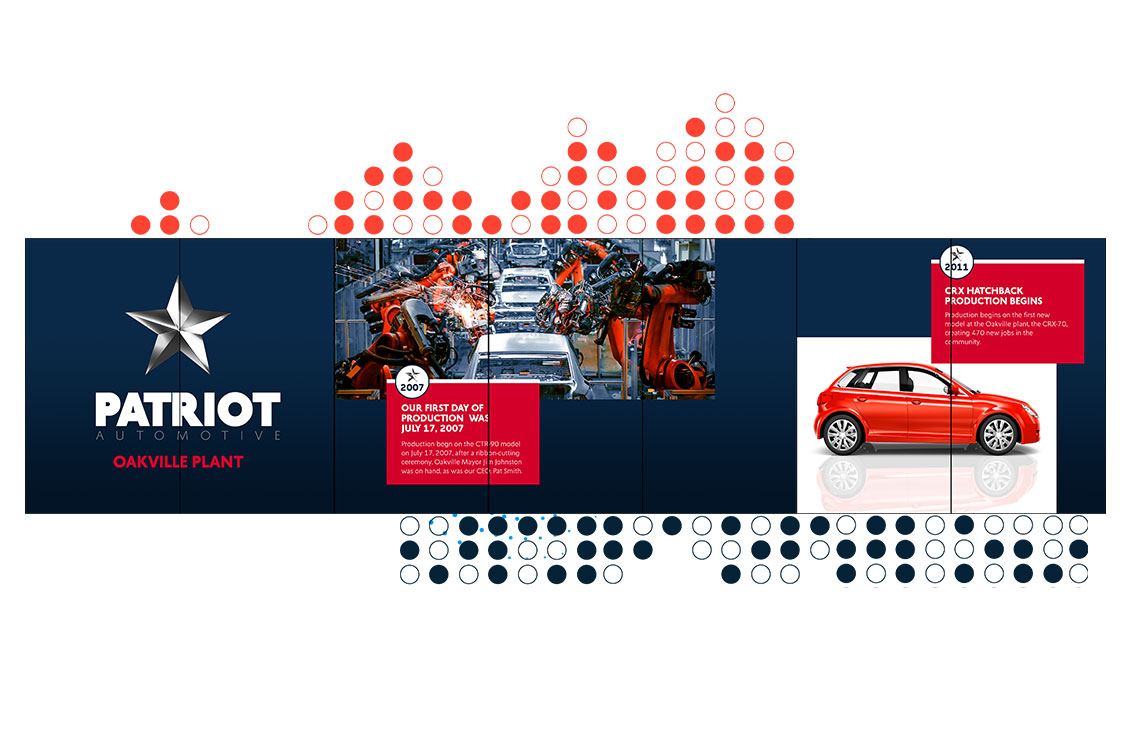 Video Wall
Create a "WOW" as visitors and employees walk through your lobby with a video wall. A video wall provides a unique opportunity to tell your brand story and engage viewers.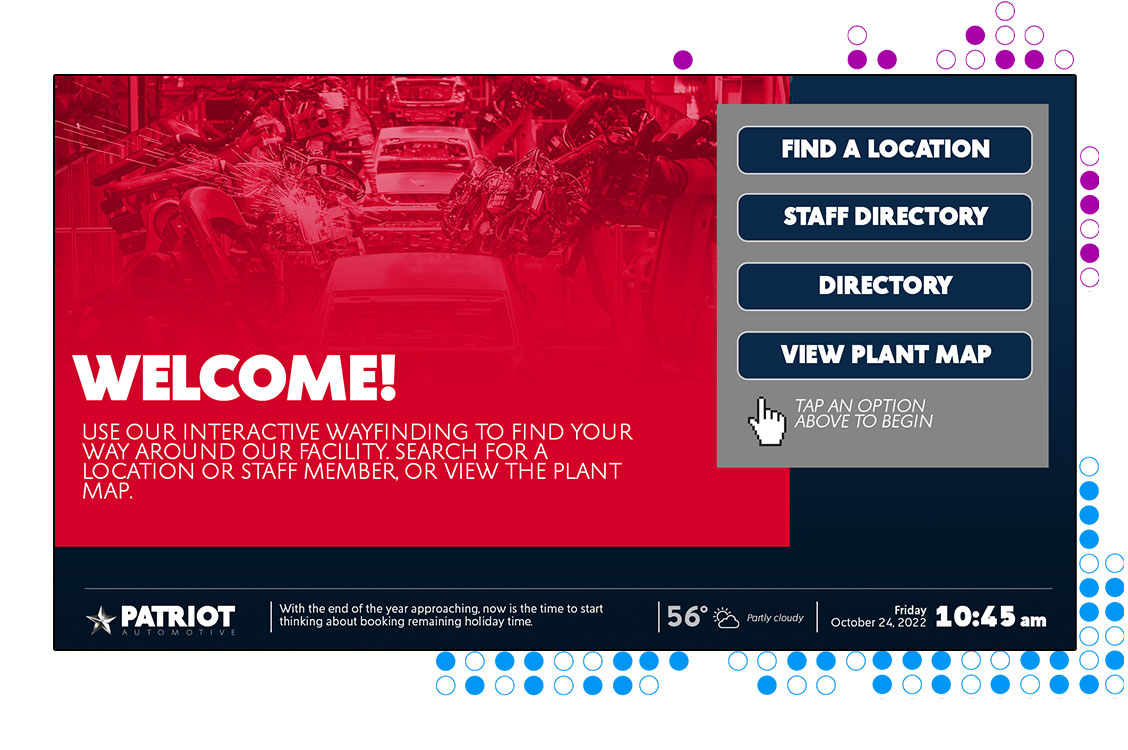 Sign-in Kiosks
Leverage digital signage to monitor who enters and leaves your facilities without needing a receptionist. Register visitors with a simple screen interface and share instructions.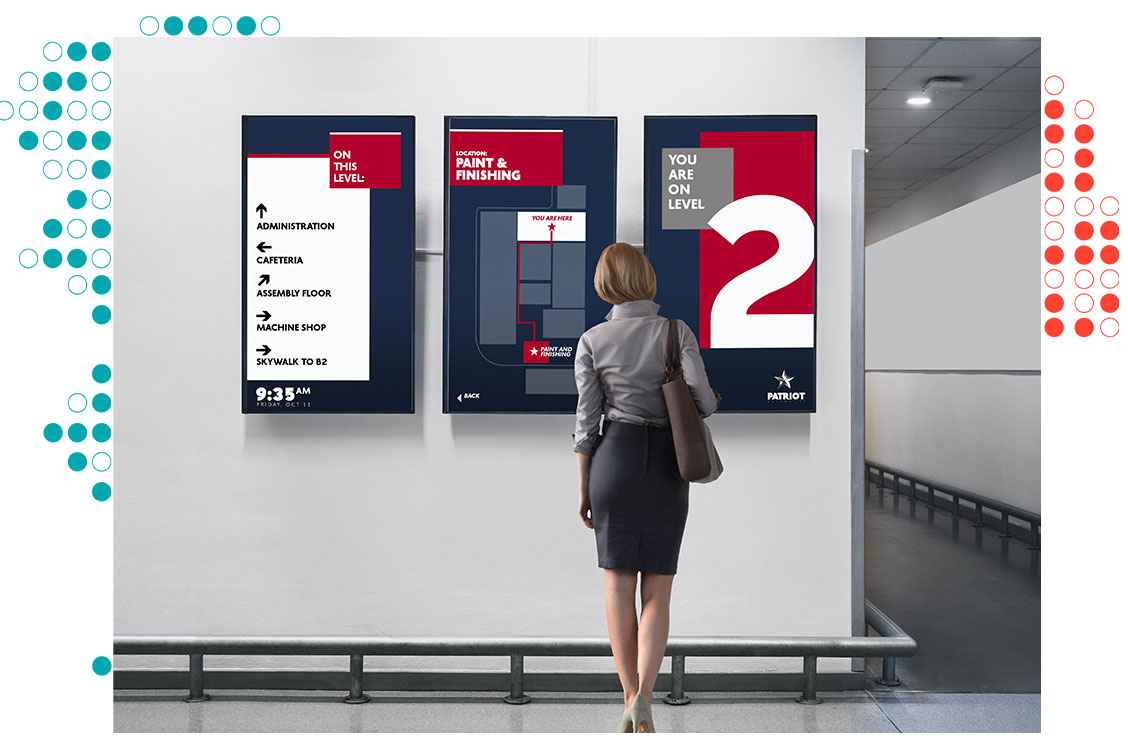 Wayfinding
Digital signage is your most flexible option for navigating large facilities. Create an interactive wayfinding kiosk that allows visitors to enter their destination and view directions.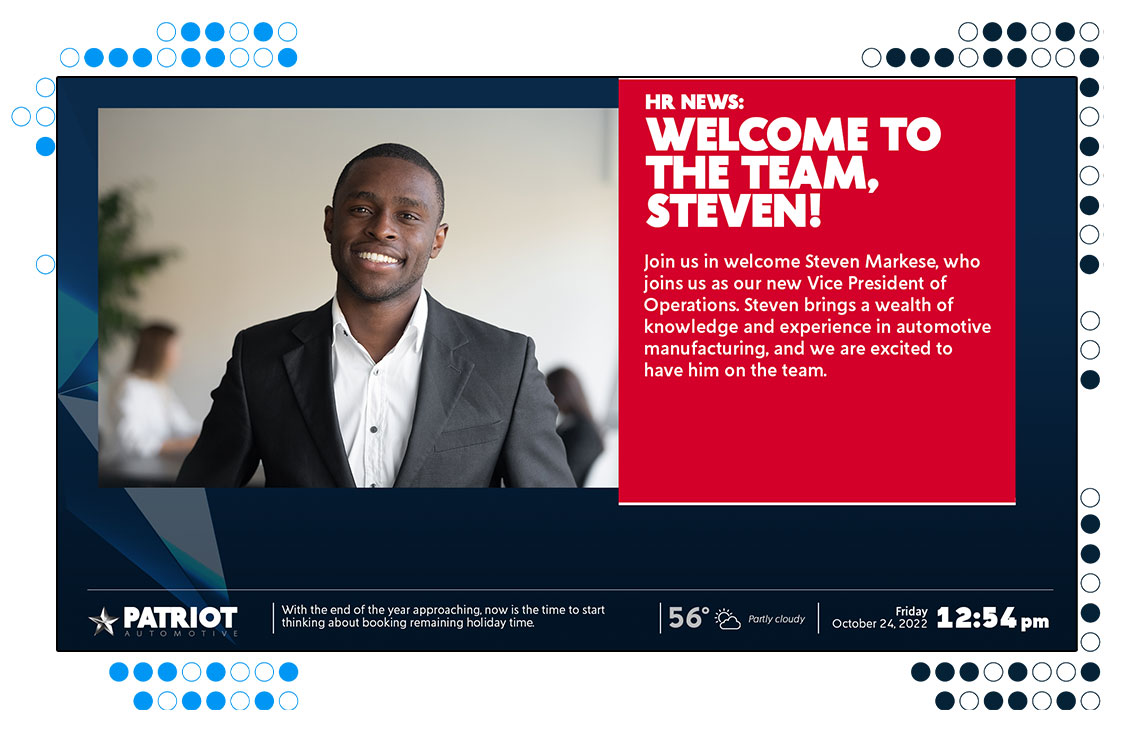 Information Screens
Share news, policy updates, HR information, and recognize employees on digital screens across the organization. Eliminate whiteboards and paper schedules with a digital schedule screen.
SQDC Boards
SQDC boards in manufacturing offer invaluable advantages. They enhance safety by highlighting potential hazards, ensure top-notch quality by tracking defects, optimize delivery schedules for on-time production, and monitor costs for efficient budgeting. With real-time visual data, teams can make informed decisions, improve processes, and drive overall performance to new heights. 
Making your SQDC board interactive allows managers and teams to drill down into specific metrics when necessary. In addition, information can be customized to reflect the location, department, or team using the interactive SQDC board.
KPI Dashboards
Historically, you would track KPIs in spreadsheets or scorecards distributed monthly, quarterly, or yearly. Digital signage and mobile apps combined with real-time data eliminate the wait. Now it is possible to put KPIs at everyone's fingertips. Make adjustments and course corrections before a small problem becomes a big issue.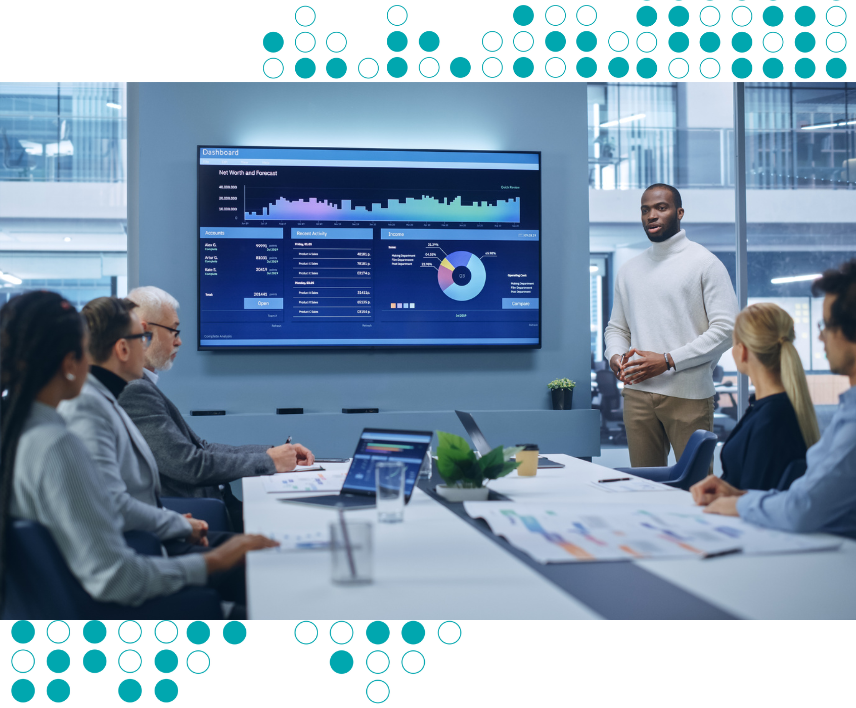 Automate
Create a visual KPI dashboard and automate the sharing of KPIs across your organization. Integrate various data sources, including CRM, ERP, inventory, and BI, to provide an accurate view of the business. Touch screens offer a great way to drill down on metrics and see the data behind the number.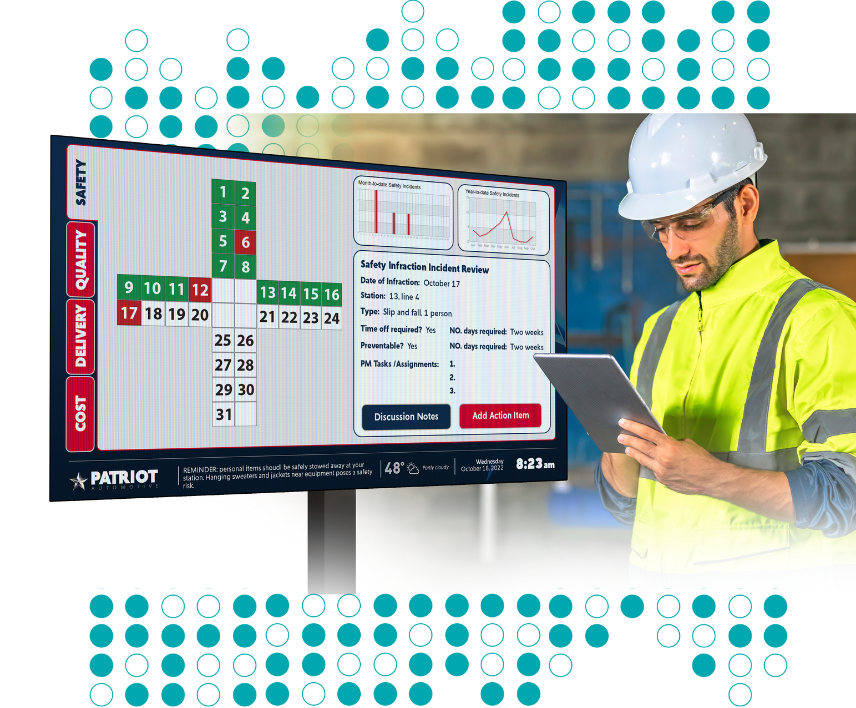 Customize
Extend the reach of your KPIs with customized KPI dashboards by department, location, and more. Be confident you are sharing the correct metrics with the right people on the right screen. For example, on sales KPI screens, share data such as attainment of sales targets and sales per rep.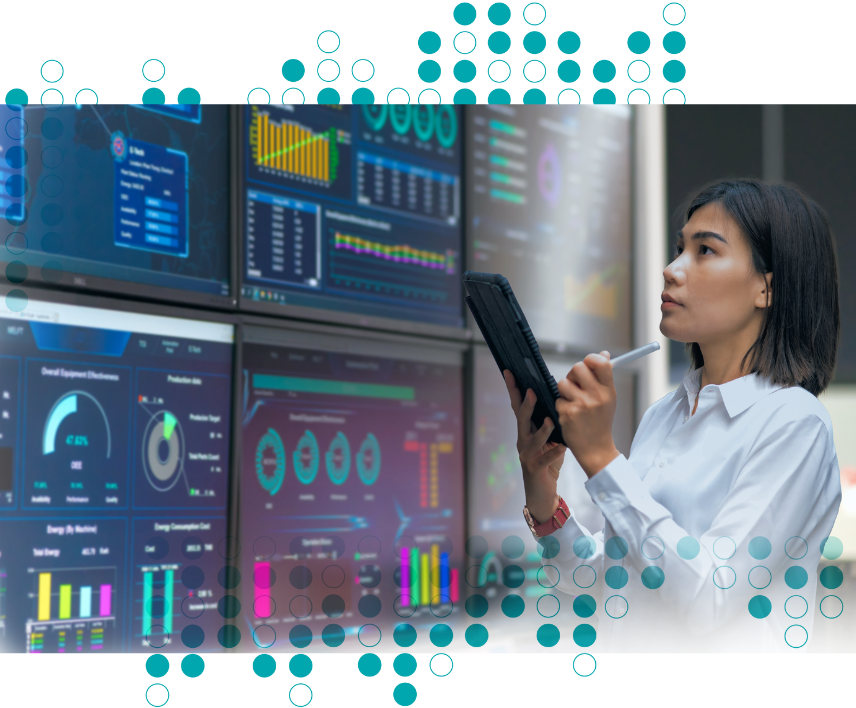 Track Goals
Inform staff of past accomplishments and current production goals to keep them motivated and challenged. Comparing goals and metrics with other facilities is a great way to foster friendly competition and rivalry between plants and boost overall production.
Monitor Multiple Production Lines
Digital KPI dashboards enable effortless tracking of various locations and production lines in real-time. Identify essential performance metrics for each production line or location, such as throughput, downtime, quality, and efficiency. Monitor performance and with a touchscreen enable employees or managers to drill down to view detailed data.  
 
With a comprehensive overview of performance metrics, you can swiftly identify bottlenecks, streamline processes, and elevate productivity, fostering success across the board.