Omnivex in MANUFACTURING
Use digital signage from the cafeteria to the production floor in manufacturing facilities, to enable real-time data reporting, reduce production costs, and increase the bottom line.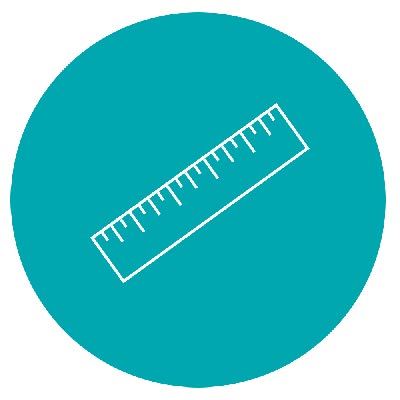 Measure
Provide real-time KPI dashboard analytics "we are what we measure."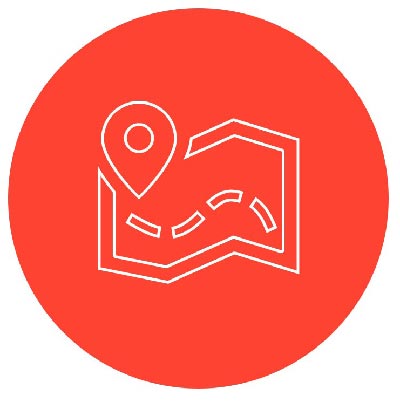 Enable
Inventory monitoring and wayfinding for dynamic inventory location.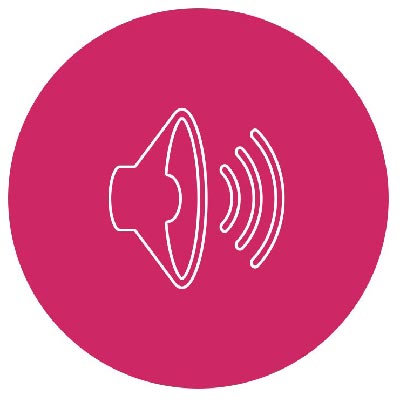 Communicate
Share real-time about events, announcements, news, & weather.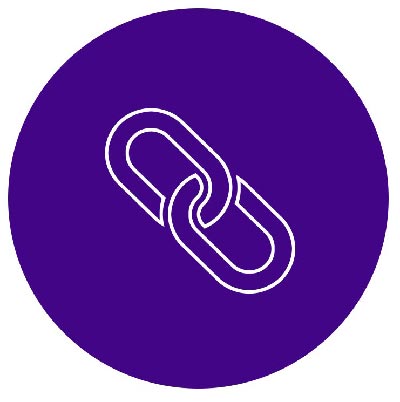 Integrate
Connect digital signage to backend systems and alarms.
COMMUNICATE
Share real-time information
Use digital signage to share real-time update information, including news, weather, and other important company information. Leverage screens to reinforce company branding and messaging.
Real-time information
Company branding
Entertain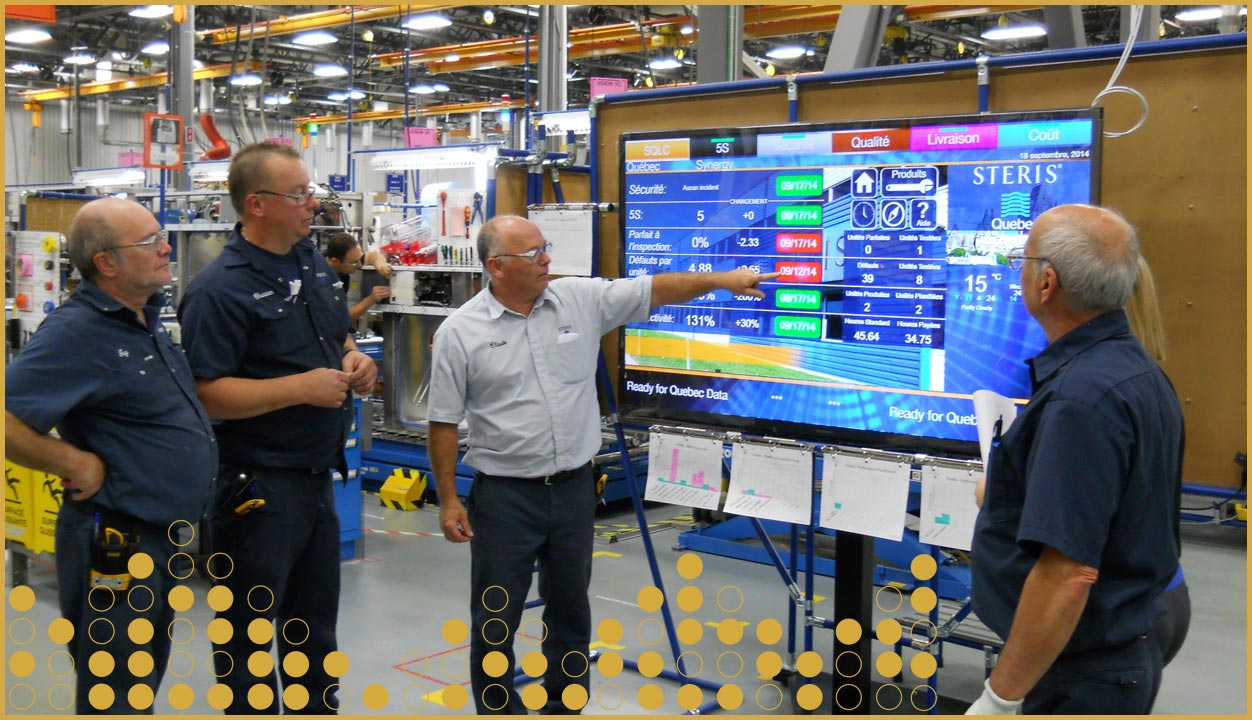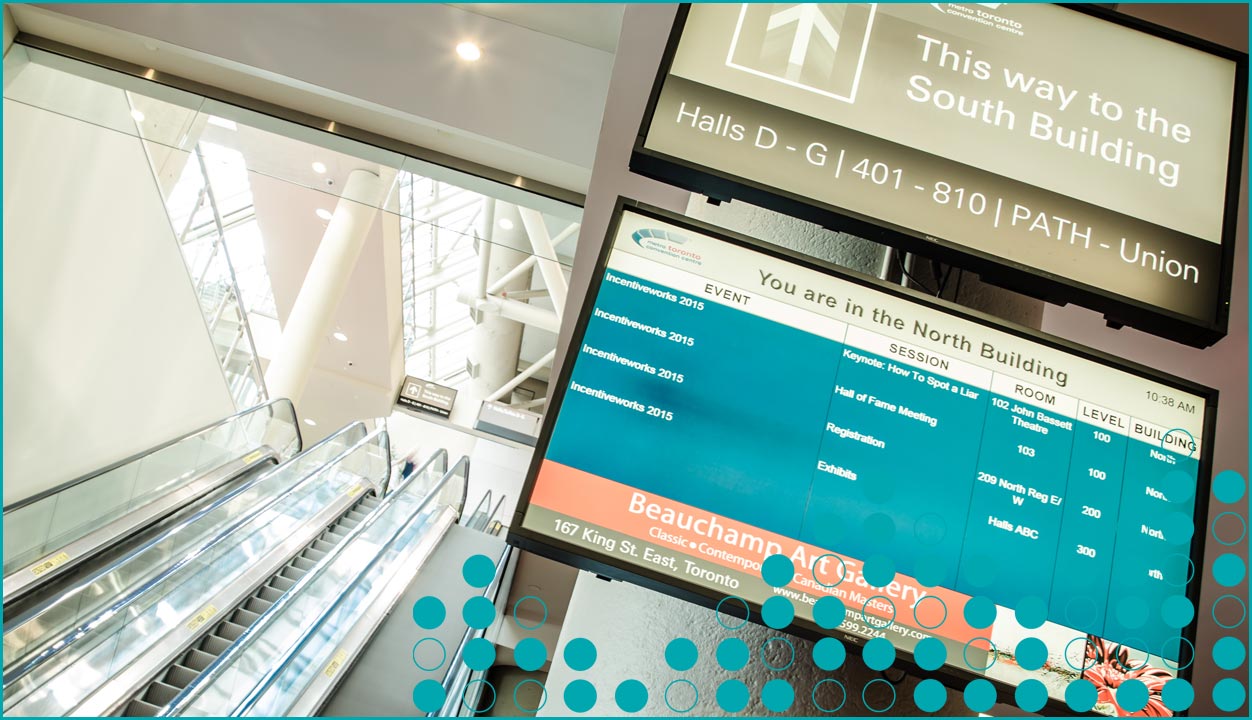 NAVIGATE
Make navigation easy.
Ensure navigating large corporate campuses and multi-floor buildings is easy with digital wayfinding. Incorporate conditional formatting to direct traffic flow based on time, date, or in an emergency. In addition, leverage digital screens for dynamic inventory wayfinding and location.
Mobile friendly
Integrate sensors
Dynamic inventory wayfinding
INTEGRATE
Connect digital signage to back-end systems.
Share real-time data and KPIs to help improve productivity. Customize your displays by location to reflect local data and KPIs. Integrate data from various sources, including ERP, CRM, POS, IoT, and more.
KPI Dashboards
Customizable by location
Integrate a variety of data sources