Digital signage projects aren't uniquely complex, but they have many moving parts. Often they involve numerous stakeholders, a myriad of messages, and an assortment of technologies and data sources (often some or all of these competing with each other). Therefore, managing a digital signage project requires a good plan and process. 
Implementation Process
Omnivex follows a 4 step process with all of its digital signage implementations. We believe all organizations should follow a carefully established, repeatable, and scalable process when rolling out digital signage. Let's look at the steps in detail:
Discover - In the discovery phase, we meet with you to discuss your business' overall project goals, establish project contacts, schedule frequent progress meetings, and set expectations and project responsibilities. We'll gather all the relevant information and requirements needed to truly understand your business to build a solution that works for you. 
Architect - Once that initial information gathering is complete, we lay out the blueprint for your solution. We'll dig deep on everything from data integration and visual design mock-ups to scripting requirements and content management needs. At this stage, expectations turn into a real-world solution.
Build - Once we've finalized the project blueprint, our team will create your solution. Layouts, playlists, scripts, data architecture, and integration all take shape at this stage, with everyone on the team focused on the overall project goal. Regular progress meetings allow you to view the project's development and provide feedback. In addition, a proof of concept is often run at this stage to confirm that the solution meets expectations. The build stage includes an iterative review process. You can't just look at something once. Having a fresh set of eyes review the solution is essential as things are often missed. Be open to constructive criticism and use this build phase to improve your screens before they go live!
Test and Deploy - Testing is an essential part of our process. Our team will test the solution to ensure everything works and presents correctly. We'll then assist you with installing it in your facility and deploying the solution once testing is complete. Our team will provide full project documentation outlining the structure and necessary points to manage the solution. Training is important during this phase to ensure everyone working with the system understands how to use it, for example, adding a menu item on a digital menu board or adding a wayfinding point of interest.
Inspire, Instruct, Inform
Content is king, so make sure your digital signage inspires, instructs, and informs your audience. If it doesn't, it shouldn't be on digital signage, and you will need to consider other ways to share that information. It is essential to consider all communication channels for messaging and which messages are best suited to each channel. 
Digital signage messaging is best when dynamic, interactive (through a touchscreen or mobile devices), and shares immediately actionable information. For example, consider a display in a meeting room and shared office spaces that provides room booking and hot desk heat map information. These displays can help employees determine where they can collaborate and perform their daily tasks. In addition, QR codes give your audience the ability to take content with them or find out more about messaging.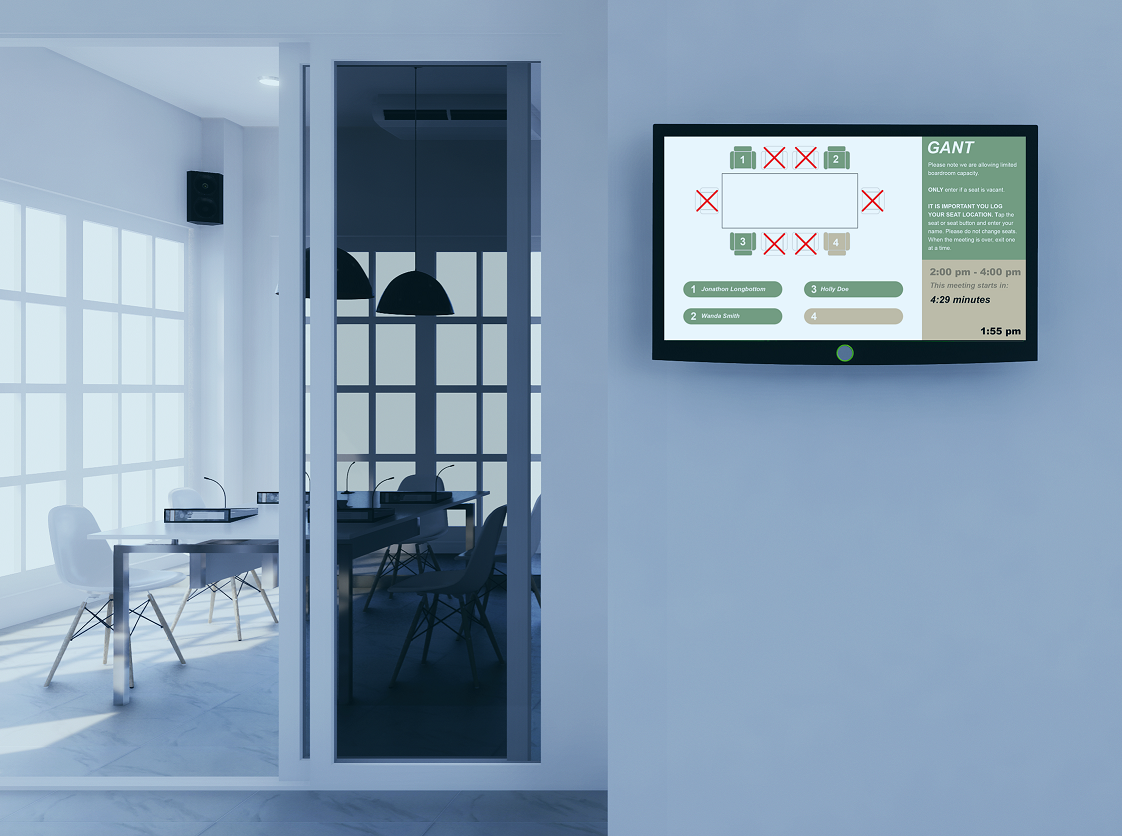 Though digital signage relies on the same best practices as most graphic design, some unique considerations exist. Ensure that your graphic design experts consider the display technology, dwell times at the display, and media format specifications of your digital signage system. Omnivex has a team of graphic design professionals who can assist you with your needs. 
Message fatigue is another important consideration:
Keep messages fresh – quarterly updates at a minimum

Repeated audio can aggravate any audience

Ensure the most important messaging is shared across all channels of communication
Ensure your message is consumable for as many audiences members as possible. This is a moral and ethical consideration, especially concerning accessibility and representation for diversity and inclusion.