Idaho Forest Group manufactures and distributes this incredible, sustainable product called wood. Headquartered with solid family roots in Idaho, the company is now one of America's largest lumber producers, with capacity for more than 1 billion board feet per year, and markets around the globe. Idaho Forest Group was formed in 2008 when two regional timber interests – Riley Creek Lumber and Bennett Forest Industries – combined their resources. The company continues to invest in new facilities, technology and the communities they live in.
The Scope:
Idaho Forest Group is spread out over six different locations. Five years ago, they installed screens into their offices to show pictures of employees, birthdays, anniversaries and other general company information. The information on the screens was input manually by Human Resources and each screen was updated using a USB key, making it difficult to use and very time consuming to update.  Fast forward to 2016 when they introduced IFGTV, which was created to provide relevant communications and information to folks on the manufacturing floor. To support this vision Idaho Forest Group needed a digital communications platform.  They needed a platform that would enable them to easily update and share information, tie into source systems such as their HRIS, and communicate real-time information such as KPIs out to their mills across Idaho. Underlying all of this was the goal of creating an improved sense of communication across the organization and getting the mixture of generations interacting and communicating, even if it was just to debate the daily news headline in the breakroom.
The Solution: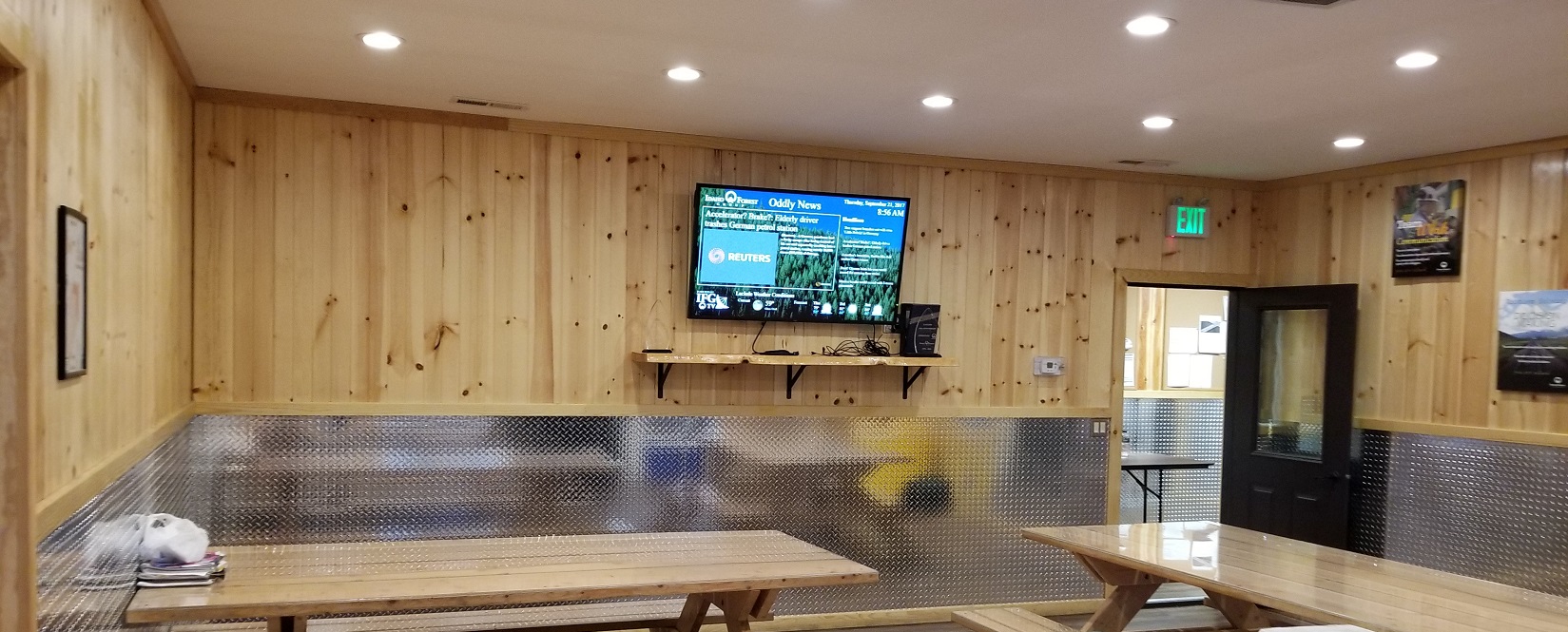 Idaho Forest Group uses the Omnivex Moxie digital communications platform to power 17 screens across its six locations. In each location, the screens are located in the lobby and breakroom areas. For the first phase of the project, Idaho Forest Group has focused on streamlining and speeding up the process of sharing information on their screens. They are now able to share live news from Thomson Reuters, video content, important company and human resources information, and other timely information like local events across their facilities. Additionally, they have created a series of virtual facility tours using drones and are sharing those on the screens, which enables employees to see parts of the organization they wouldn't see otherwise.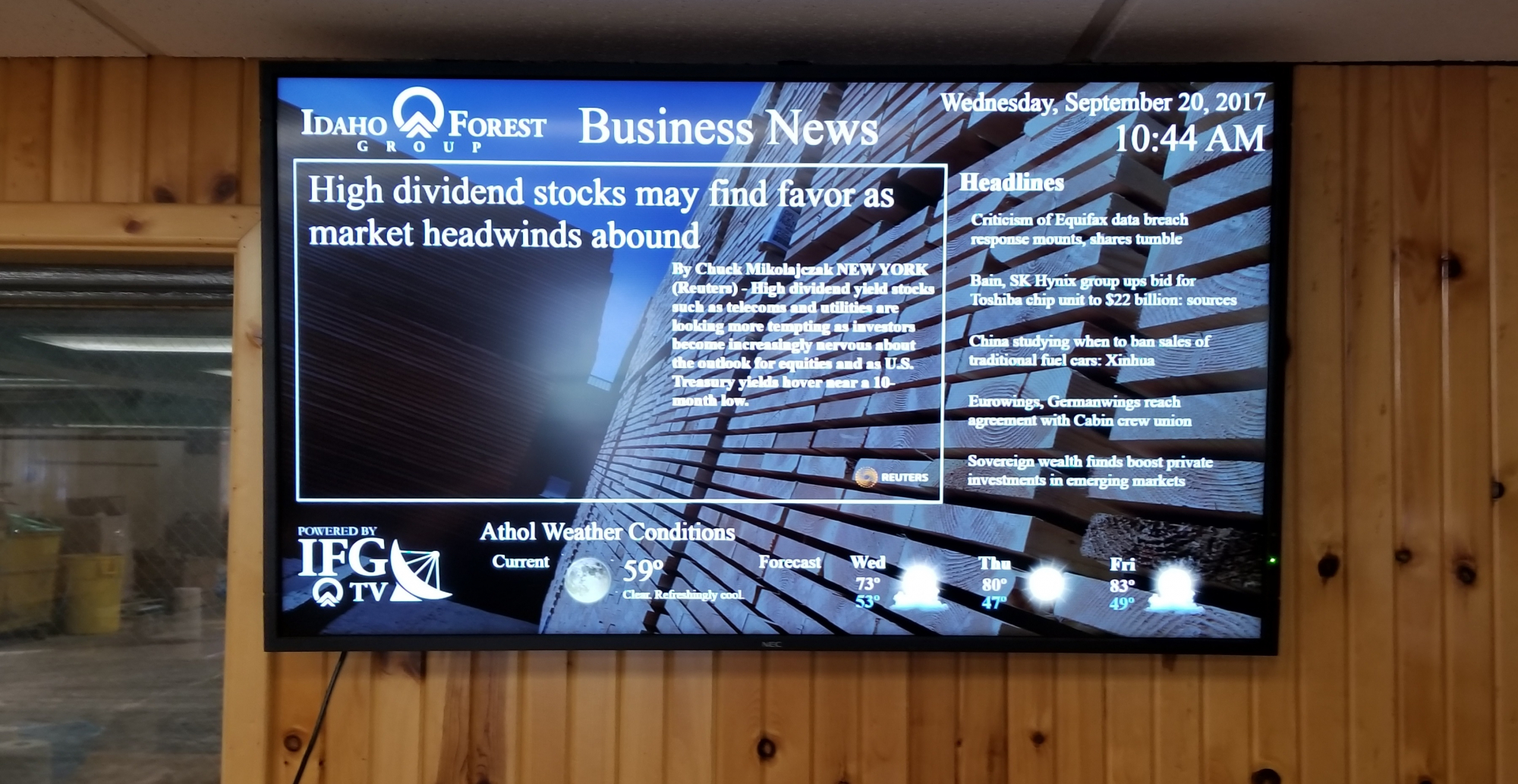 Idaho Forest Group is currently working on Phase 2 of the project which is focused on getting Key Performance Indicators (KPIs) onto the existing screens and potentially adding more screens to the plant floor. In Phase 3 of the project, Idaho Forest Group plans to integrate the IFGTV and Omnivex Moxie with their Human Resources system to provide a more enriched platform to communicate with their employees.
Results: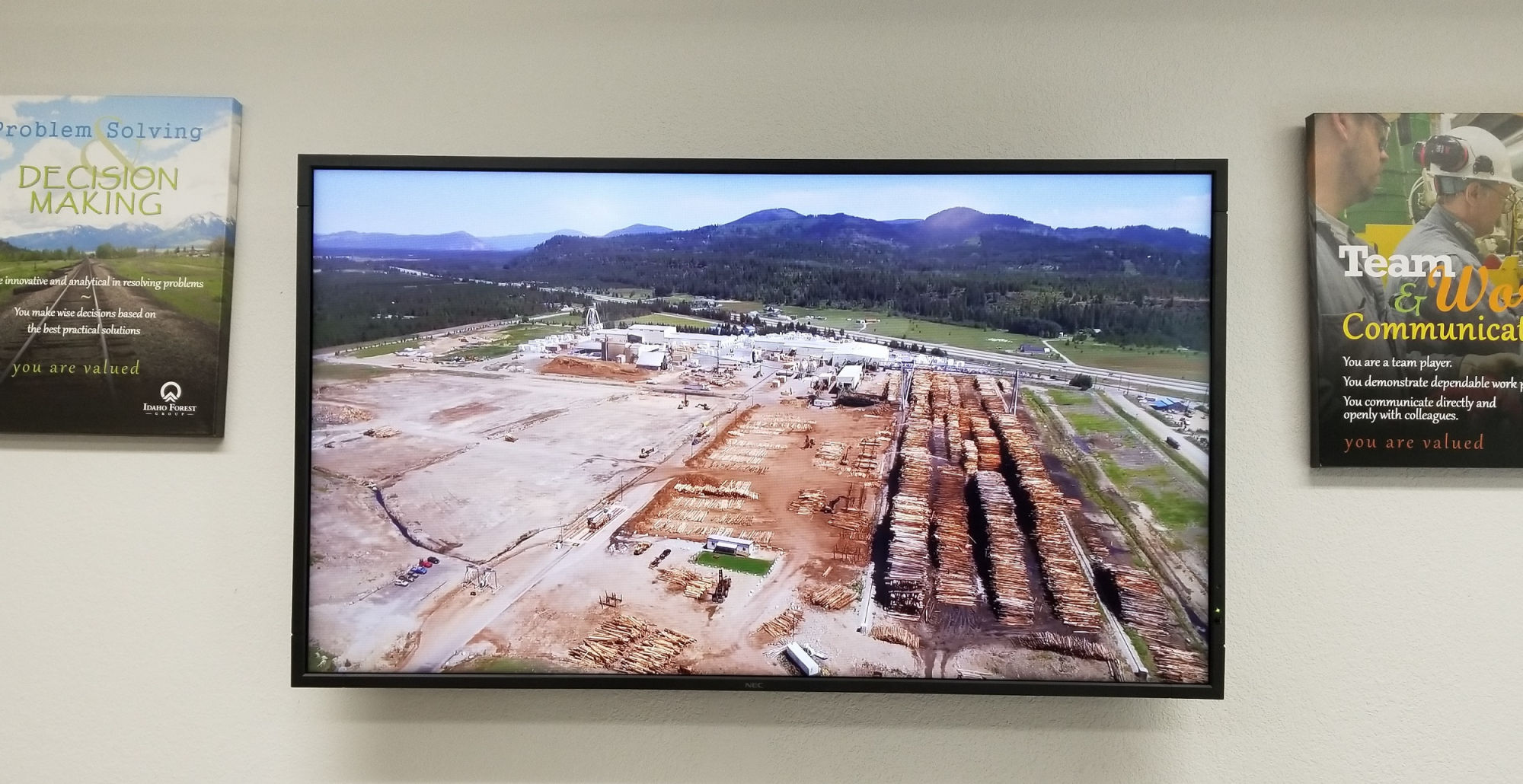 Idaho Forest Group has noticed an improvement in corporate communications and engagement across the company since launching IFGTV. It is helping build better relationships and bridge the generation gap between employees. With IFGTV employees are able to learn about new technologies and processes in the company and what different facilities are doing. This knowledge will help foster innovation, improve quality control, and improve the business in general.
In the future, Idaho Forest Group is considering extending KPIs beyond the 17 screens they currently have, and putting screens on the manufacturing floor that are visible to the operators. The hope is the KPIs will drive competition between the mills and enable employees to see how their mill is doing against others as well as against their own targets.