About Metro Toronto Convention Centre (MTCC)
The Metro Toronto Convention Centre (MTCC) located in the heart of Toronto's downtown is the largest convention centre in Canada. With a total of 600,000 square feet of exhibit, meeting and ballroom space, the MTCC can create memorable events for groups of 40 to 40,000. From trade shows and conferences to banquets and galas, they can do it all.
The Scope
The management team at the MTCC wanted to provide timely information to their patrons on facility, events, services and local attractions. The delivery system needed to be automated, tying into the existing event scheduling system with minimal interaction by MTCC staff. Unique information needed to be delivered to different floors and buildings from a central location without involving staff to monitor each individual display.
Bill McDonald, MTCC's Director of Technology wanted a state-of-the-art system that would grow with their needs. "We have an objective to continually reinvest in our facility to defend and grow our position in the marketplace, with Omnivex software, we have taken our ability to communicate with our customers to a new level".
The initial installation called for 19 NEC 4610 46" LCD panels throughout the facility with plans to expand over time. "We can see opportunities to expand this network over the next few years and taking advantage of some of the interactive capabilities provided by the Omnivex software" added McDonald.
The Solution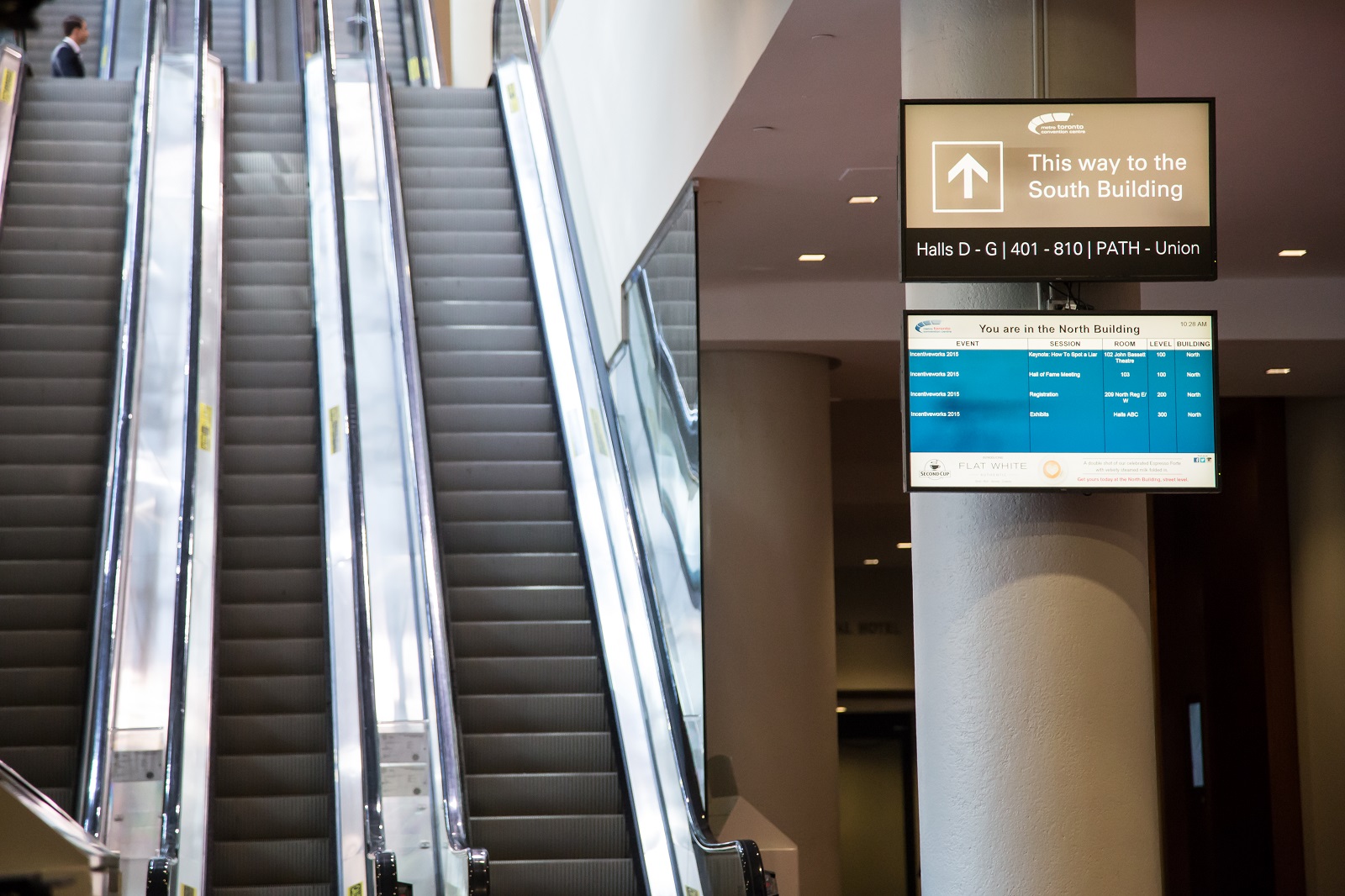 The Omnivex system provided an easy and cost effective management solution, allowing the MTCC to operate their own network with greater flexibility and lower operating costs.
The data structure inherent in the Omnivex architecture allows MTCC to automatically capture their daily scheduling information and post it to appropriate locations. MTCC maintains detailed schedules of all events in an ODBC database. With Omnivex SQLLink, they are able to structure automatic queries, access their database and deliver this information to targeted displays throughout the facility. Each screen can display schedules of events related to that specific location. The system automatically changes its schedule to the current date range. The intelligence is inherent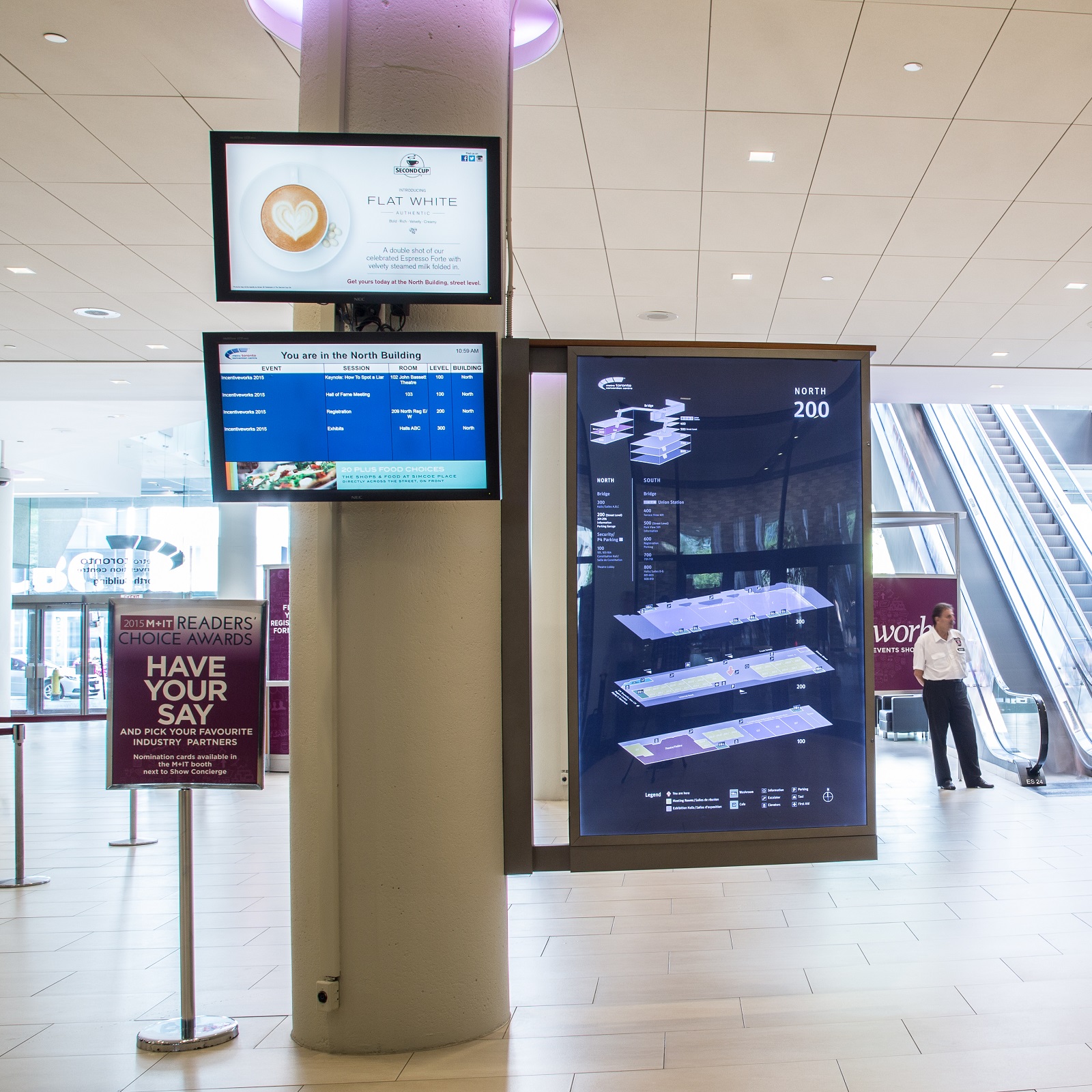 to the system.
With Omnivex WebPad, MTCC employees add messages or change content from anywhere using a standard web browser interface. The system requires a secure logon and tracks all activity. Depending on the user's security level, messages may require approval from a 3rd party before posting. If the message is time sensitive, the author can set an expiry time.
Omnivex Moxie is used to assemble the content and distribute it to the screens. Any live information such as the schedules, local news or weather information is updated instantly with no intervention by the operator.
Managing so many screens located in such a large facility, was a real concern. With Omnivex Control 4, hardware management has been completely automated. Omnivex Control has predefined operating schedules for each device controlling all functions of the NEC LCD displays. The software also monitors the displays, remote PCs, and network connectivity. It will automatically react, and correct problems, reboot a PC or notify building maintenance of the situation by e-mail. The problem could be a component failure, a connectivity issue or even unauthorized tampering of a device.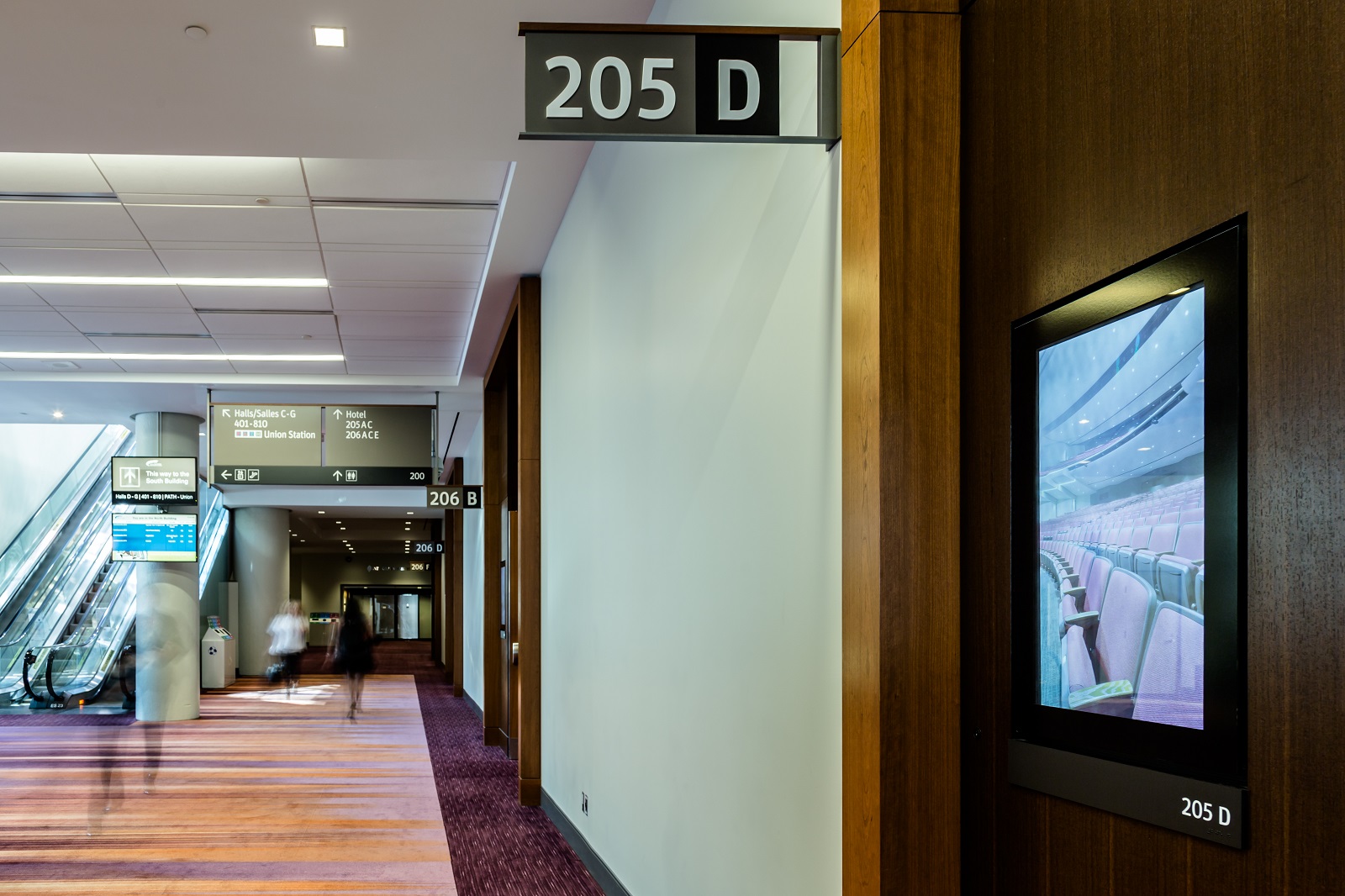 Another substantial benefit to the Omnivex solution is it's modular nature. Components can be added as required and functions can be located with the groups that are responsible for them. Data acquisition and distribution software resides within the IT group where it is secure. The Marketing department manages the content using Omnivex Moxie software. Omnivex Control is a tool for the building maintenance staff, which is responsible for the hardware components. The different software applications work with each other to deliver the total integrated solution.
The Results
Superior customer service is critical to convention centers and is what keeps people coming back. Timely and accurate communications help MTCC puts its visitors first and keeps MTCC at the forefront of the industry.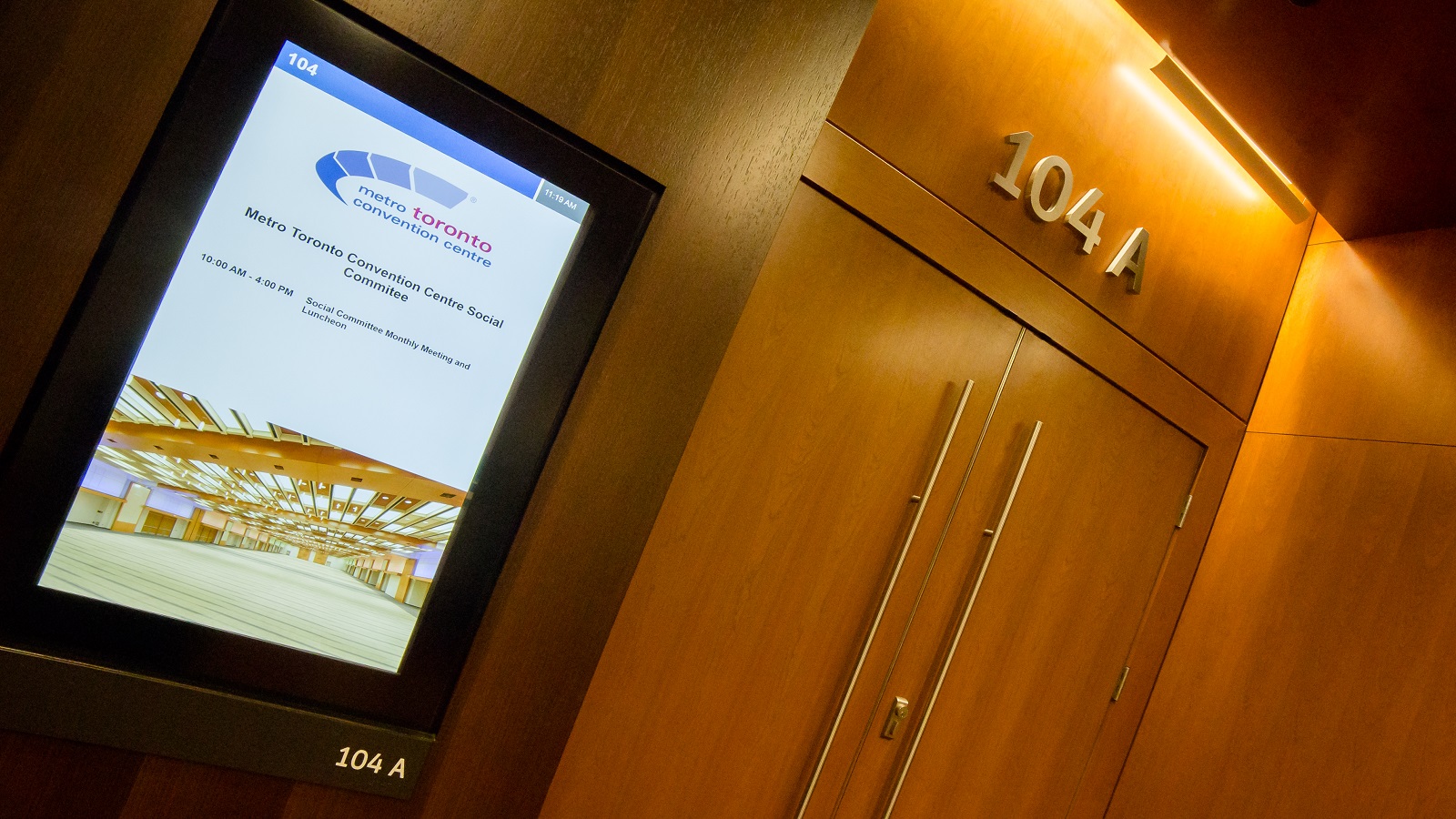 One side benefit with this digital system is that it allows the MTCC to automate responses to events and gives the MTCC one more tool to use in an emergency situation. "I can train my staff to deal with an emergency situation, but how do I communicate those procedures to 40,000 visitors at a moment's notice?" asked McDonald. "With this system, I have the ability to communicate any message anywhere in the facility and automatically trigger that message based on an event".
MTCC plan to expand this system in future. Future plans may include interactive kiosks, outdoor signage or mobile display stands. With Omnivex Moxie, MTCC are positioned to operate all of these technologies using a common software platform. This capability greatly enhances their network and reduces the total cost of ownership (TCO) of their digital signage investment.
With this implementation, MTCC has secured its position as a technology leader in the convention center industry. MTCC will continue to invest in technology to stay in the forefront and attract the top shows in North America.