About Travel Retail Norway AS (TRN)
Travel Retail Norway AS (TRN) is a Norwegian company, with Norwegian and German shareholders. They have been running duty-free and travel stores at Avinors largest airports since 2005. Airports where they have presence include Oslo, Bergen, Stavanger, Trondheim, and Kristiansand.
The Scope
TRN wanted to replace their current digital signage system as it did not leverage the digital screens in their stores and general areas the way they needed. They wanted a system that was user friendly and made it effortless to manage content and the status of their digital screens in-house. The system needed to be able to interact with a larger number of players and would grow with them. Employees were looking for relevant information to be displayed on screens and also the ability to interact with the information through touchscreen technology.
With the new system TRN wanted to become truly "omni", gathering information from several sources and using it on their digital screens to show customer relevant information. Information would be segmented by customer groups from defined algorithms and based on real-time flight data.
TRN evaluated Omnivex for their digital communications needs and found that the solution was so scalable it could be used for both customer and internal communications at TRN. They made the strategic decision to use Omnivex for all of their digital communications. The marketing department was behind the decision because they saw the dynamics Omnivex could deliver would enable them to provide contextual marketing in their retail stores.
The Solution
TRN is using the Omnivex solution for marketing communications in their stores. They have 31 players powering a range of display screens, including simple monitors, video walls, and Large LED displays. The content is influenced by flight and weather data, ensuring the right products are marketed at the right time to the right people.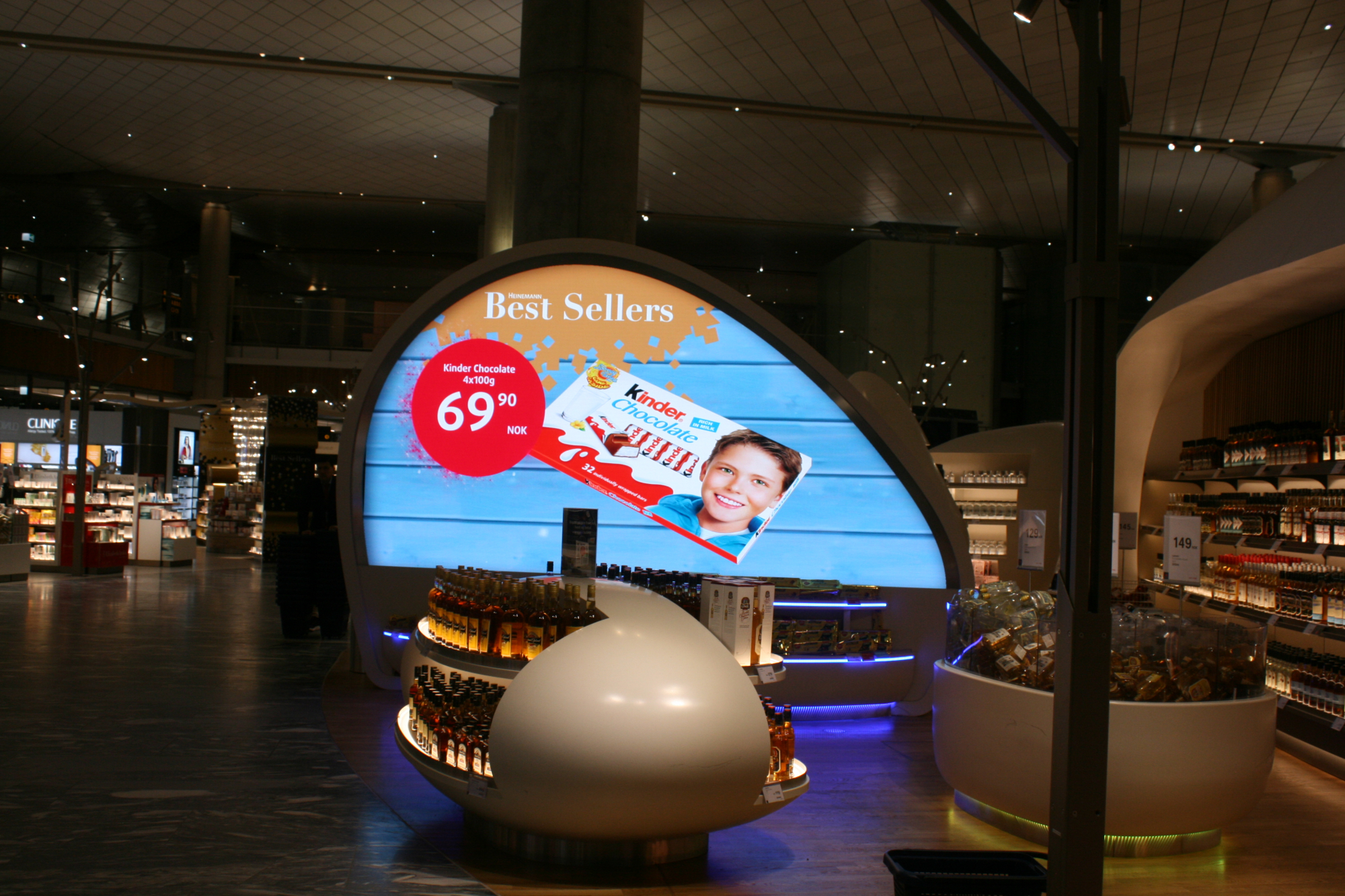 For the fashion store, which sells sunglasses, a mirrored LCD screen with integrated RFID antenna was developed. This provides product information in the mirror when a pair of sunglasses are presented and the RFID chip is detected. There are about 800 RFID pieces on the price tags of the various glasses. The RFID tag is encoded with an item number that is scanned into the Omnivex solution, it triggers a database look in two systems, which return product and price information.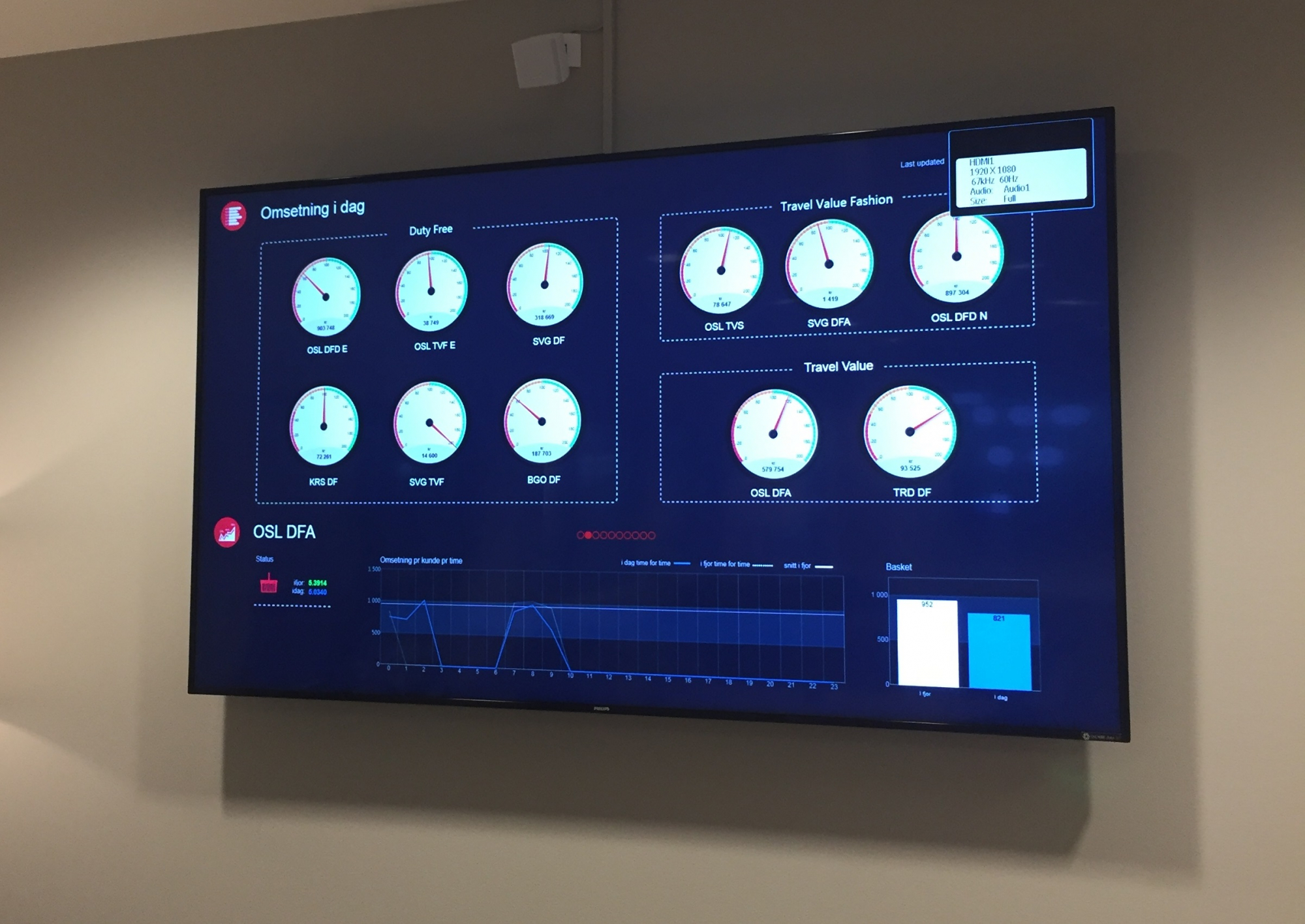 Internally, the Omnivex solution is used in the staff room, showing results and internal information for the individual store. At the headquarters, it is used to display KPI data from the various stores and product segments. A control panel created within the Omnivex solution lets users choose whether to display TV signals from set-top box, KPIs, music, or projector and screen controls.
The Results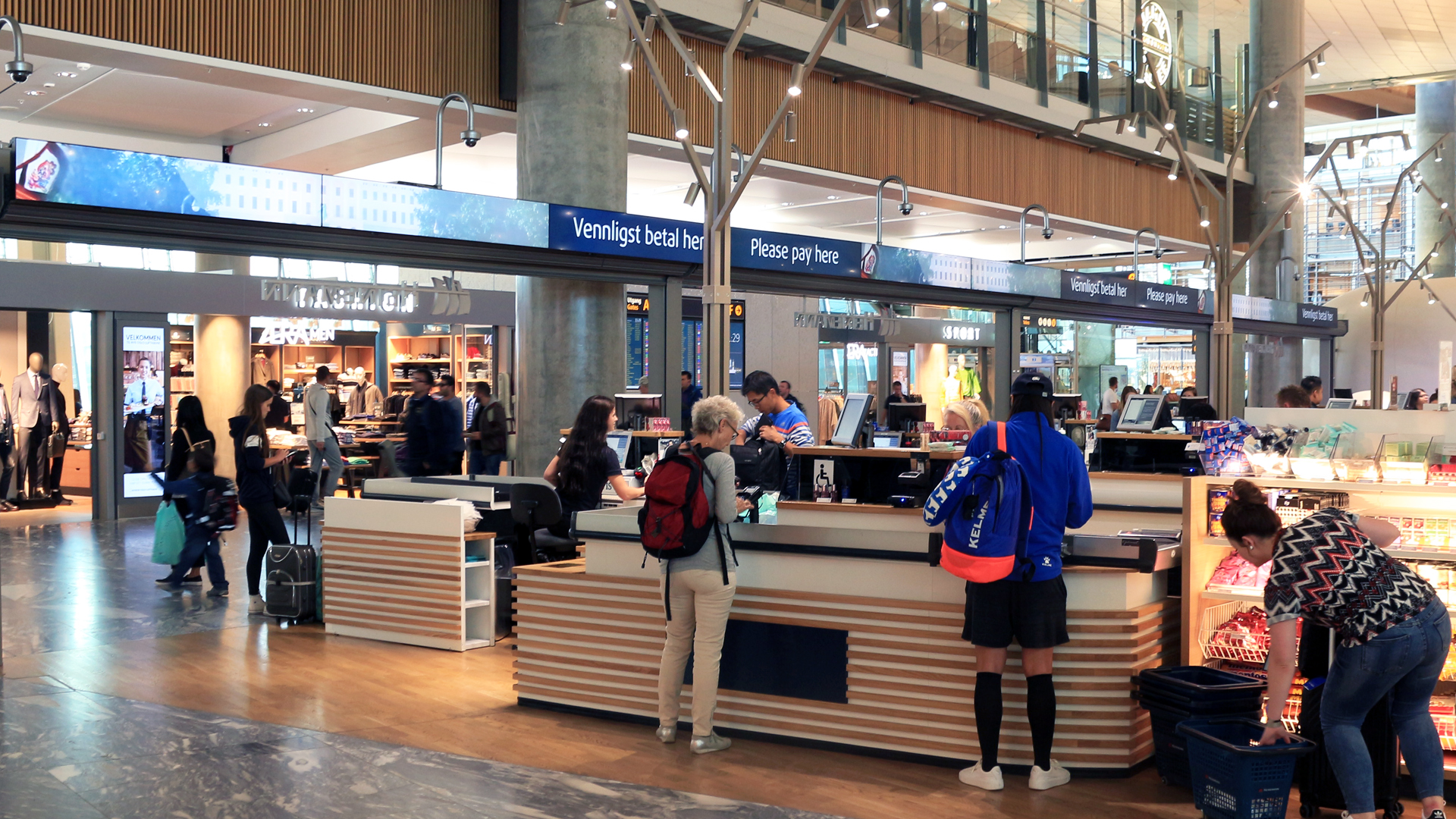 TRN worked with DataServer AS to launch their new digital signage network. The advice and expertise of DataServer helped them create a solution that has fulfilled all their needs. They continue to think of new ideas and ways to communicate with their customers that Omnivex and DataServer have been able to deliver upon.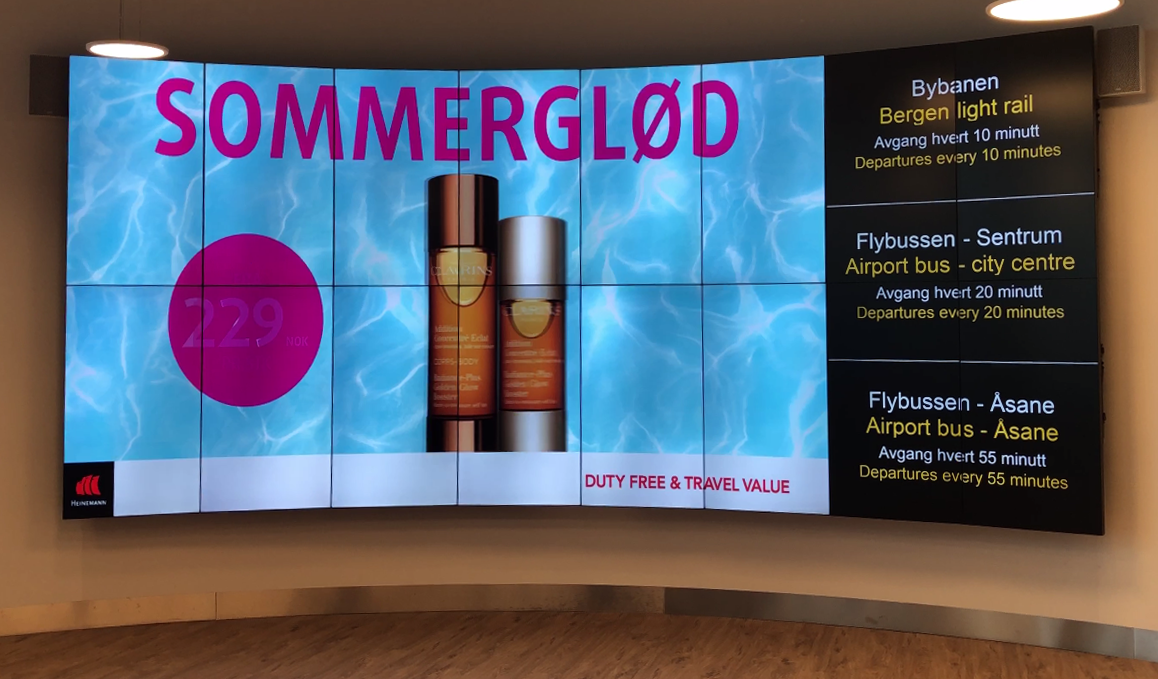 Rune Lien, IT Manager at TRN stated "We wanted to be able to create content and layouts outside predefined templates, be able to play a bit with formats and be innovative in how we as a company want to convey content on our digital surfaces. From an economic perspective, it was also desirable to have a system that easily allowed us to have a good overview of licenses and predictable costs."
"All our wishes, and more we got fulfilled with Omnivex. Good consultants and advisers meant that we quickly got started using this system - and we constantly challenge Omnivex with new ideas about what we want to show / communicate - and Omnivex always delivers. We look forward to using this powerful tool to its full potential in the time ahead."