Use real-time information to enhance guest experience
The Omnivex platform is the perfect choice for your digital menu boards.
HD graphics along with eye-catching visuals will grab a customer's attention, but the Omnivex digital communications platform goes further than that by integrating real-time information. The platform is able to trigger visuals based on information coming from a number of sources, including calendars, clocks, sensors, and source systems such as inventory, ERP, or CRM. It scales gracefully as business requirements change. These features and more make it the perfect choice for everything from a single restaurant or cafeteria to a national chain of restaurants.
Dynamic Digital Menus
Create dynamic menus that are easy to update and engage your customers.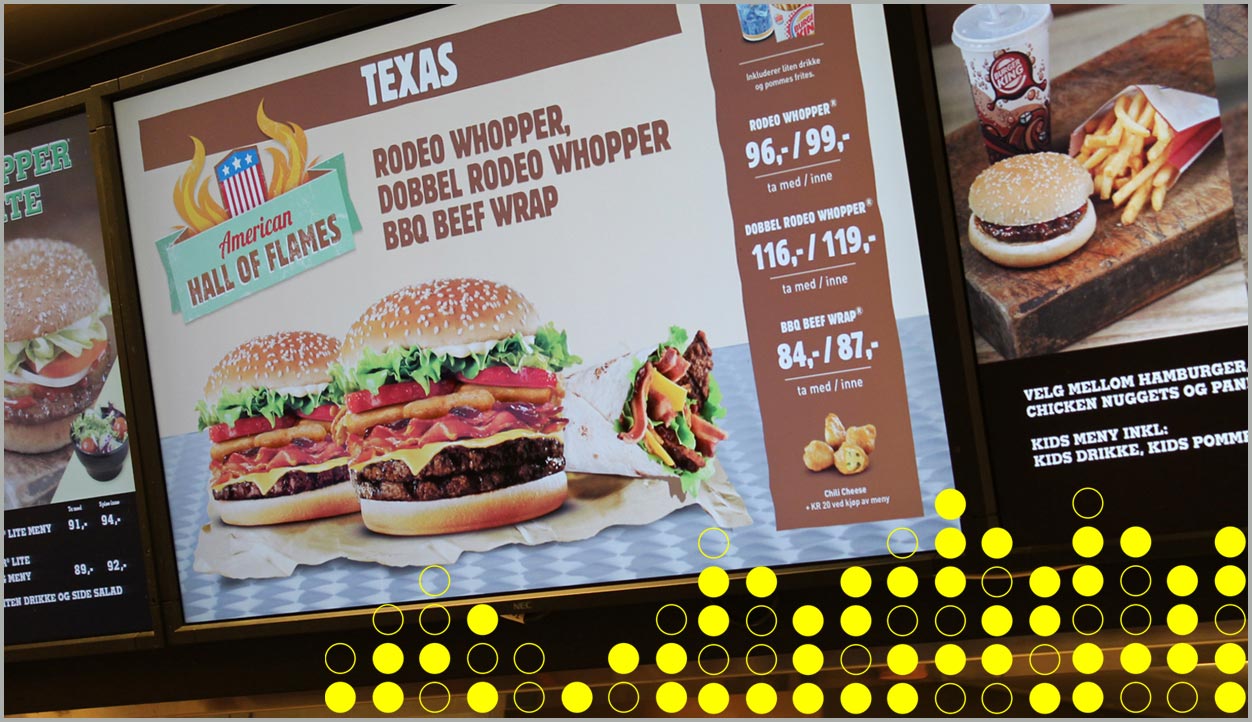 Provide Nutritional Information
Adhere to FDA caloric requirements, provide nutritional information on menu items, highlight vegetarian and Heart-Safe options.
Schedule Content and Specials
Trigger content based on date and time. Have too much of one item? Easily create a flash promotion to boost its sales. Want to run a special between 2:00 and 3:00? Schedule it and it will automatically display. Integrate social media and create an interactive experience for your guests, making your menu screens suddenly do more than just display your menu.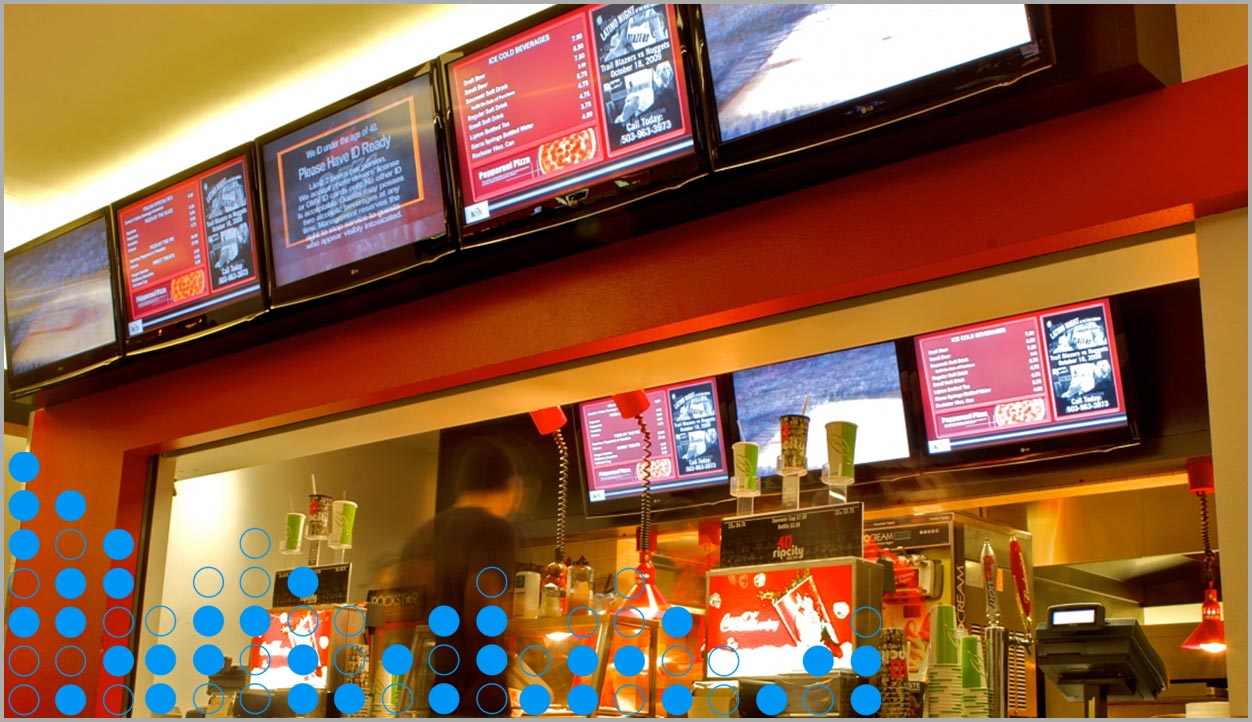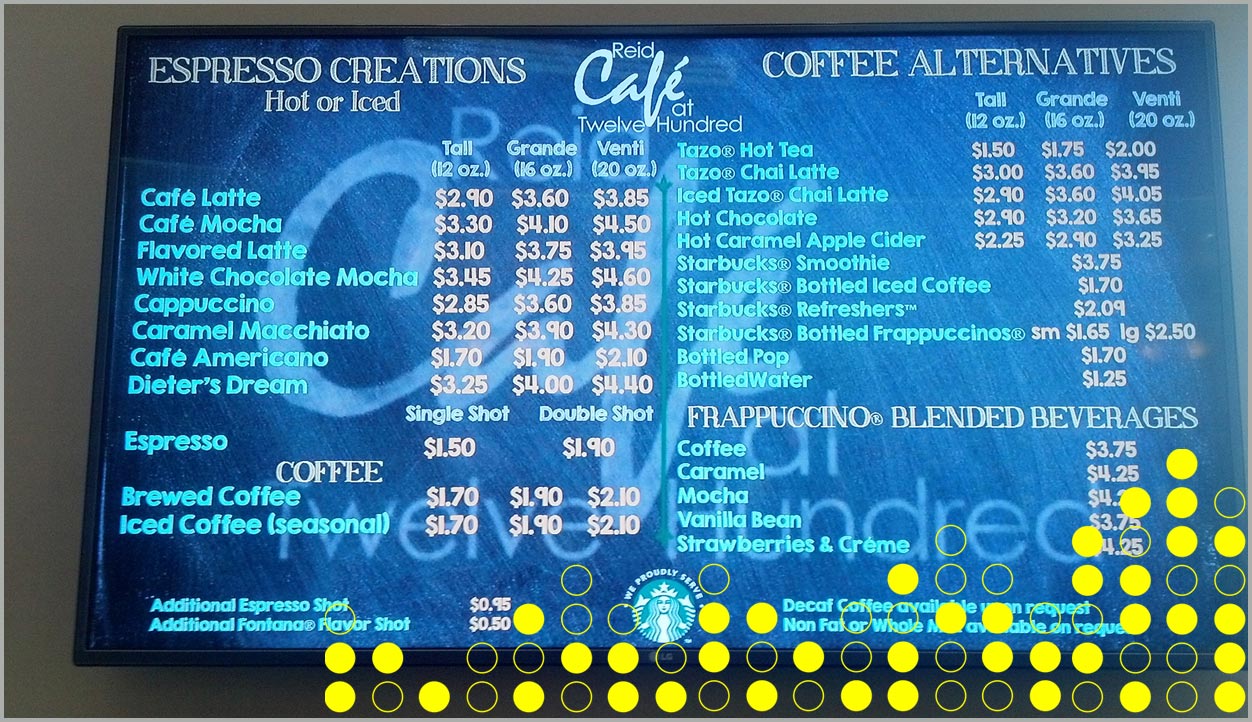 Real-time Updates with Data Integration
Updates and changes to the menu can be as easy as changing a spreadsheet in Excel, or a database – or your phone! Change prices, menu items, calories, even availability, quickly and easily, all in real-time, and eliminate redundancies and lower expenses required to maintain static displays.