Use real-time information to enhance customer experience.
HD graphics and eye-catching visuals will grab a customer's attention. Still, the Omnivex digital signage platform goes further than that by enabling you to integrate real-time information into your digital menu board. With the Omnivex platform, you can trigger visuals based on data from several sources, including calendars, clocks, sensors, and source systems such as inventory, ERP, or CRM.
How can you use digital signage for digital menu boards?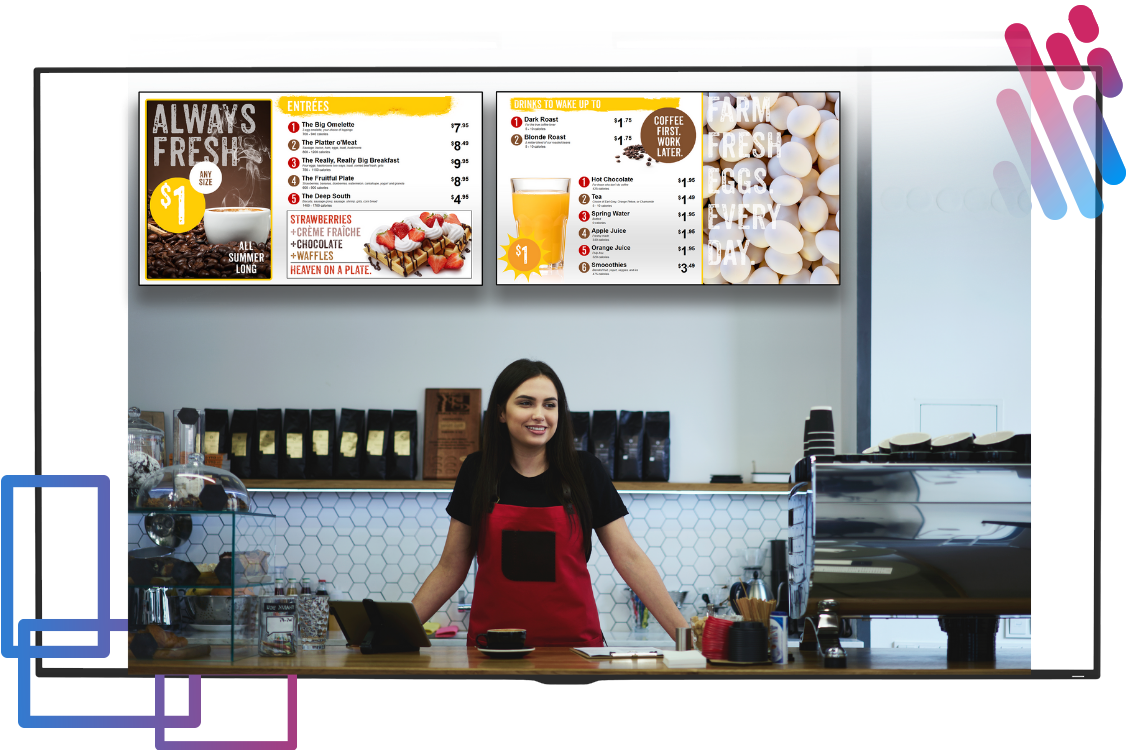 Schedule Content
You can schedule different menu items, promotions, or themes to appear at specific times of the day, week, or year. For instance, feature breakfast items only in the morning.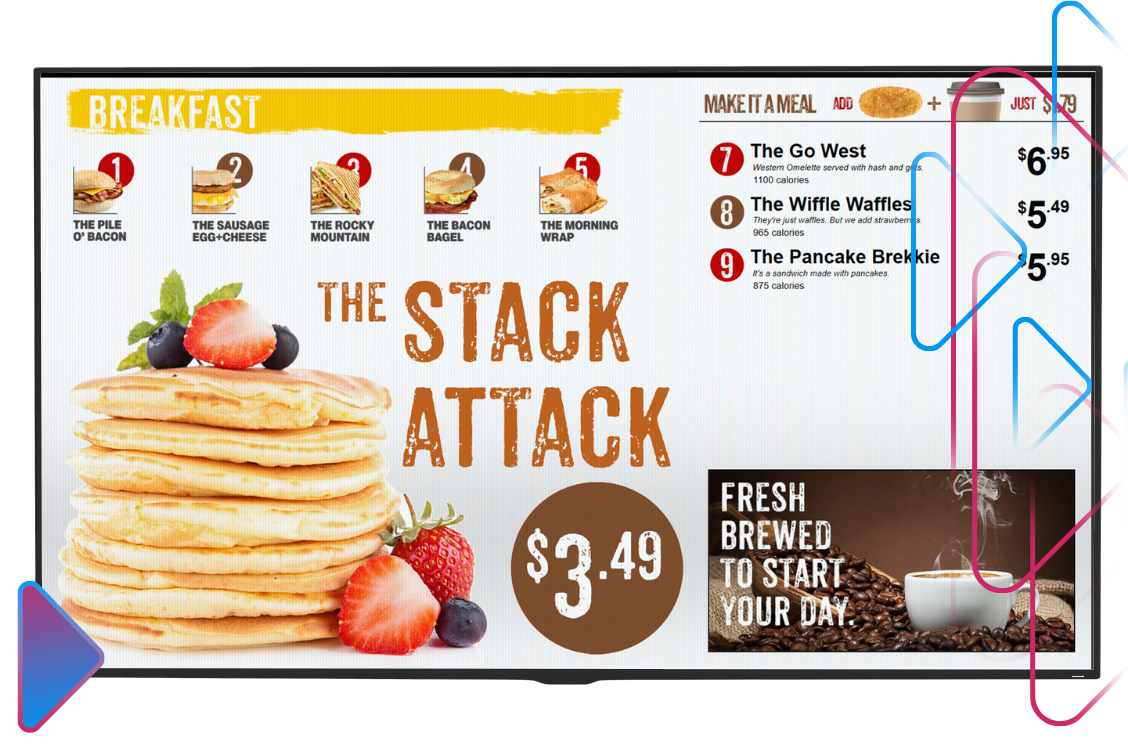 Nutritional Information
Comply with government regulations by displaying nutritional information and allergen alerts on digital menu boards to help customers make informed choices.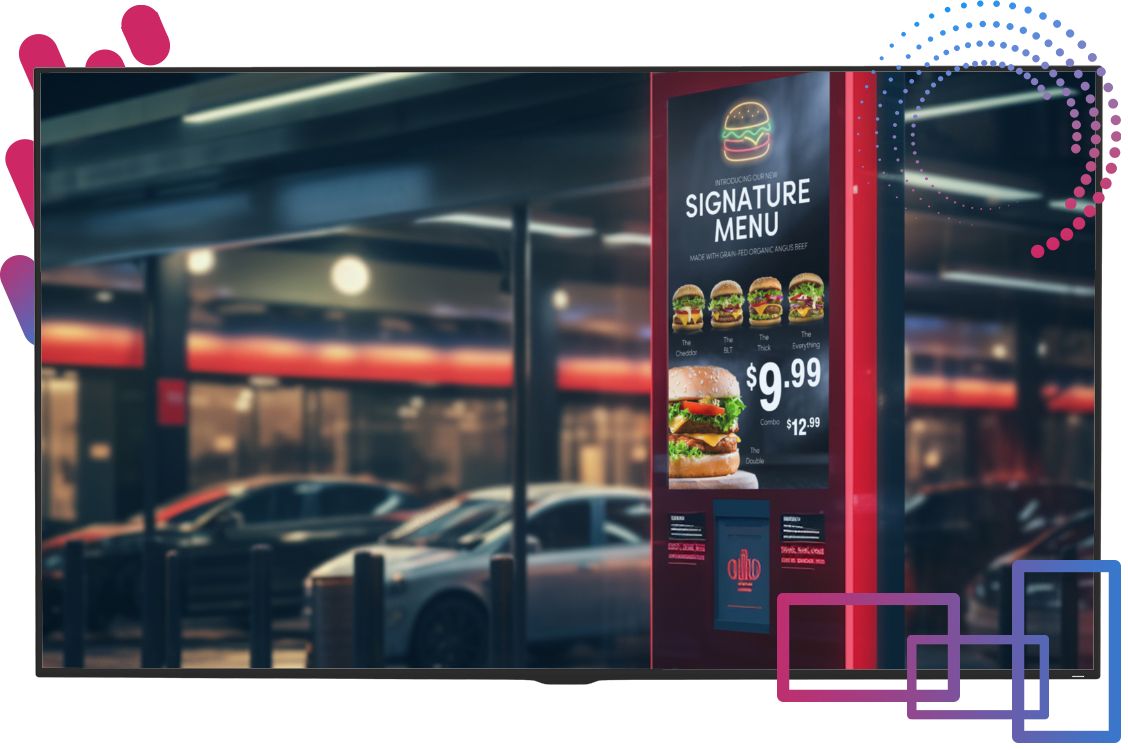 Drive Thru Menus
Highlight menu items, nutritional information, promotions, and pricing on drive-thru screens. Automate the changing of content to reflect various conditions, such as time of day.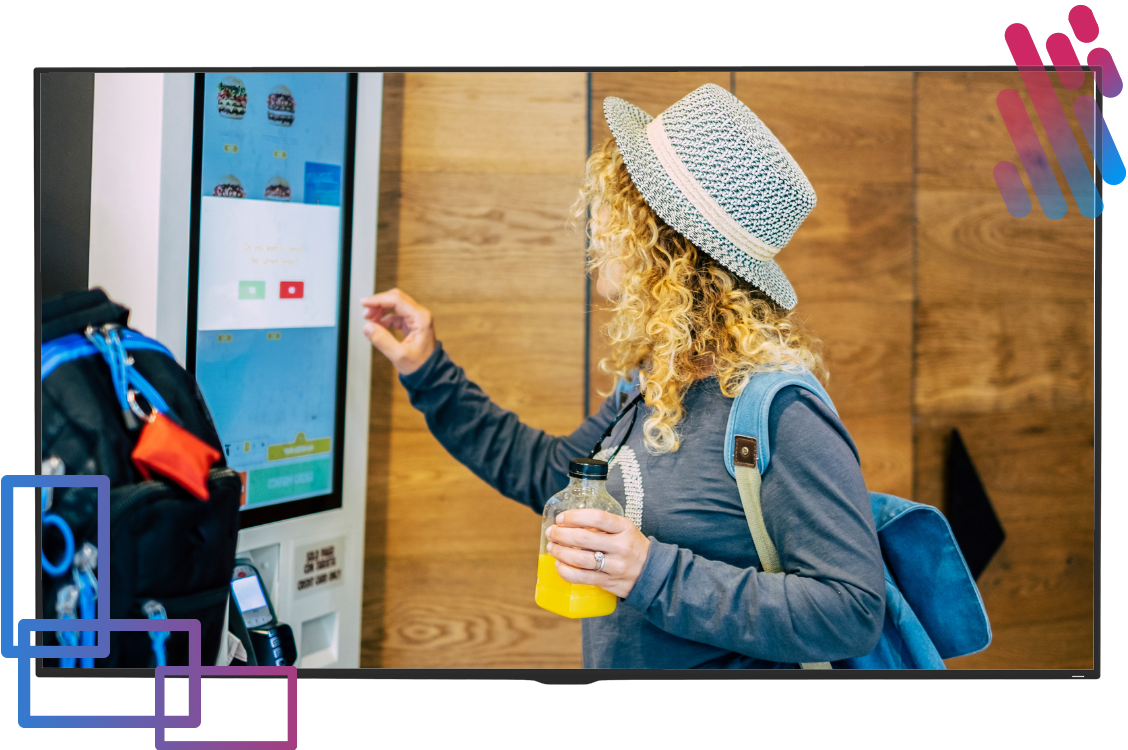 Interactive Kiosks
Enable customers to self-serve with interactive ordering kiosks. Tie into your inventory, POS, and loyalty programs to create a personalized experience.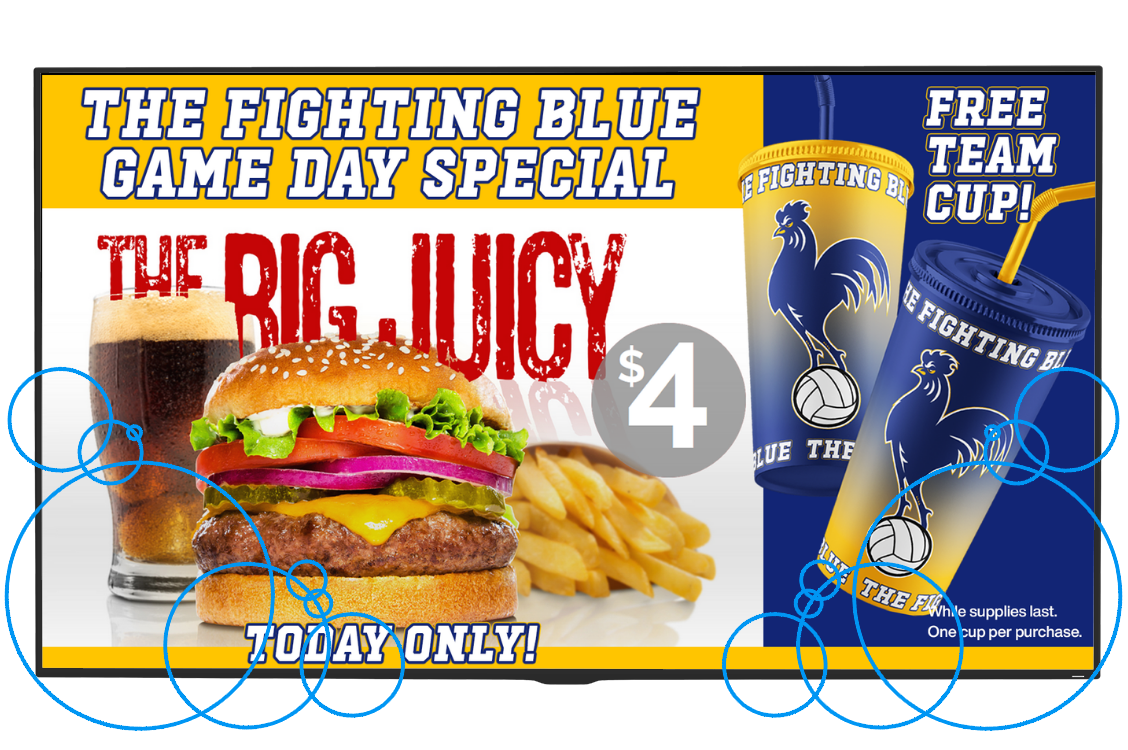 Advertising
Highlight new products or promotions using eye-catching graphics and video. Enable suppliers to promote their products by selling advertising space.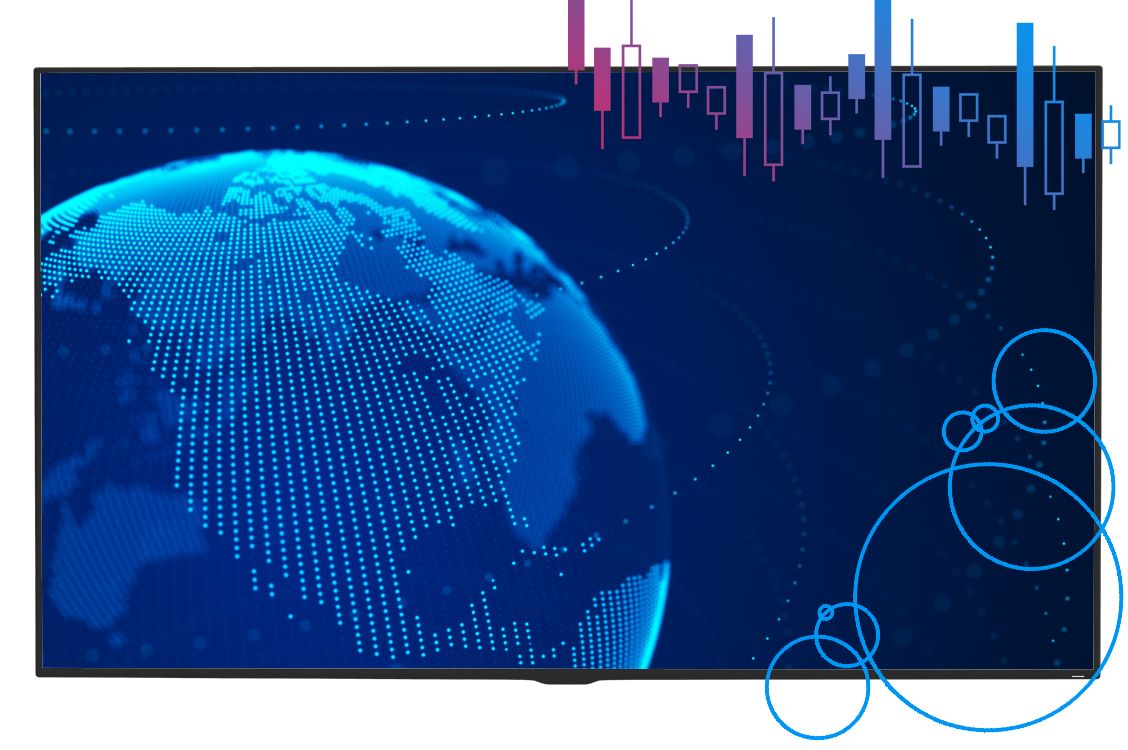 Regional Updates
Ensures corporate branding standards are followed for large chains while allowing regions or individual locations to update their digital menu boards to reflect local languages or products.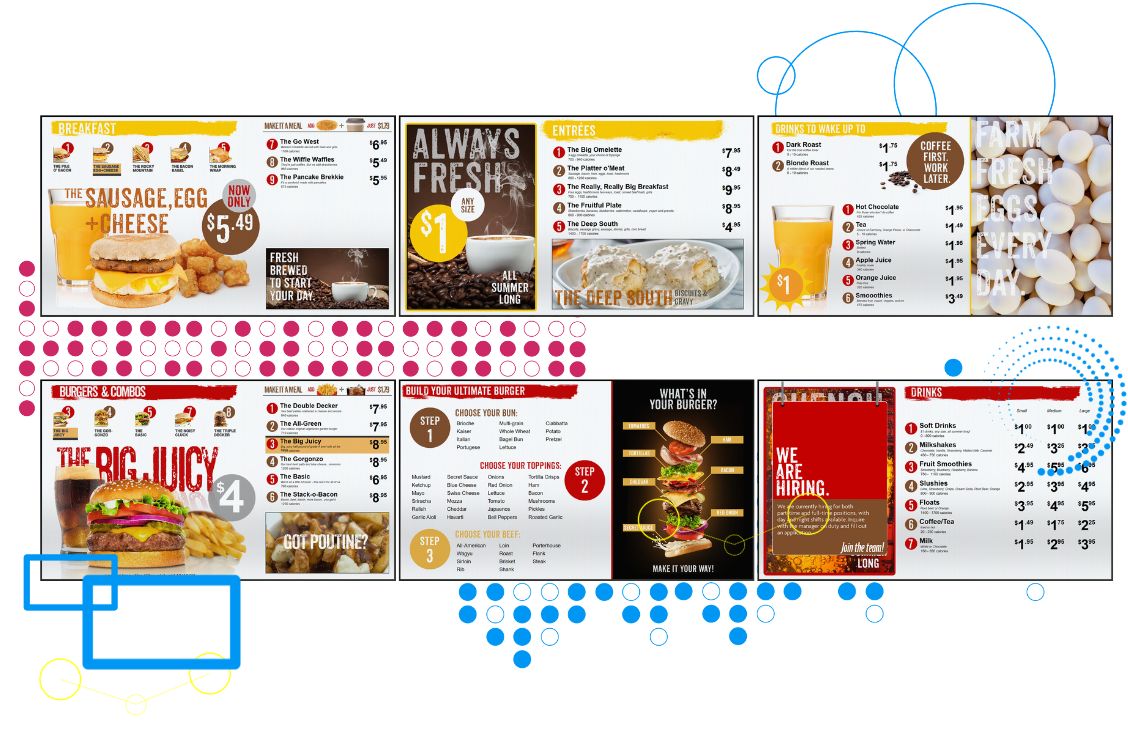 Dayparting
Dayparting on your digital menu board allows your restaurant to cater your offerings to match the preferences and needs of your customers throughout the day. Breakfast, lunch, and dinner menus typically differ, and dayparting enables seamless transitions between these menus, ensuring that the displayed items are relevant and enticing at any given time. This strategy helps boost sales during specific time periods, making the most of customer traffic patterns.
Additionally, dayparting helps facilitate better inventory management and reduces waste. You can strategically promote items nearing expiration, minimizing the chances of food spoilage and loss.
More than just menus
Create eye-catching digital menu boards that grab a customer's attention. Trigger visuals based on information coming from several sources, including calendars, clocks, sensors, and systems such as inventory, ERP, or CRM.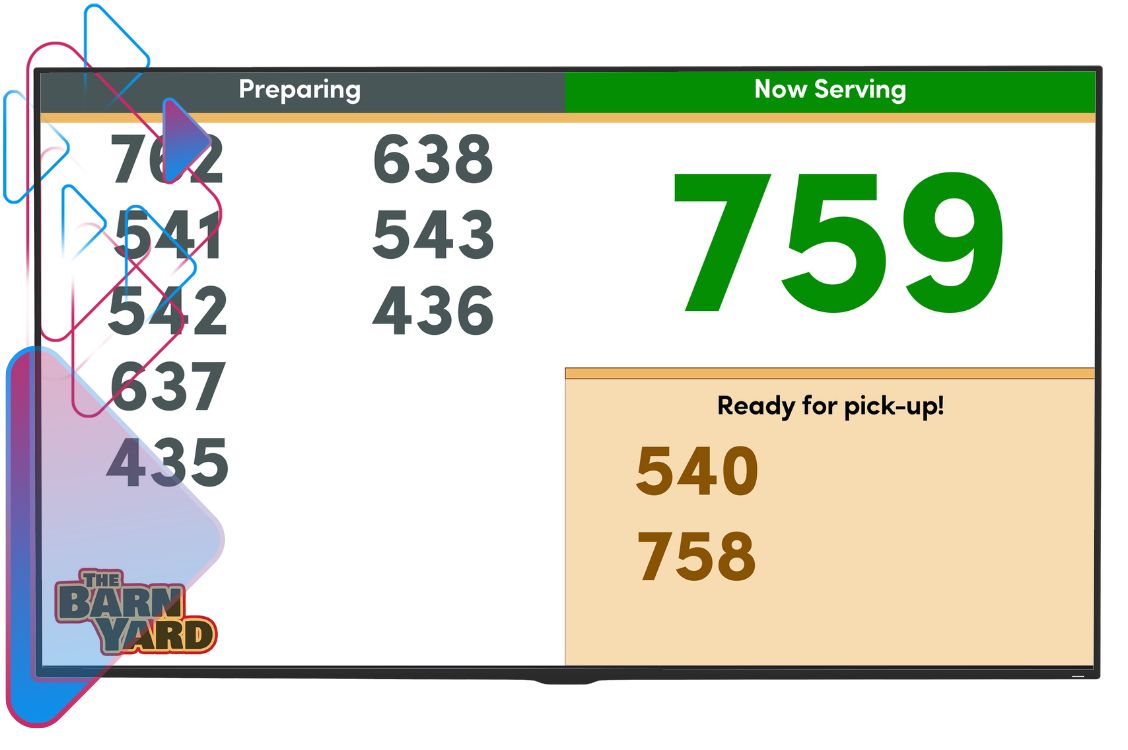 Data Integration
Trigger visuals based on data from many sources, including calendars, clocks, sensors, and systems such as inventory, ERP, or CRM. Control branding centrally but allow individual restaurants to adjust menu items to reflect their location.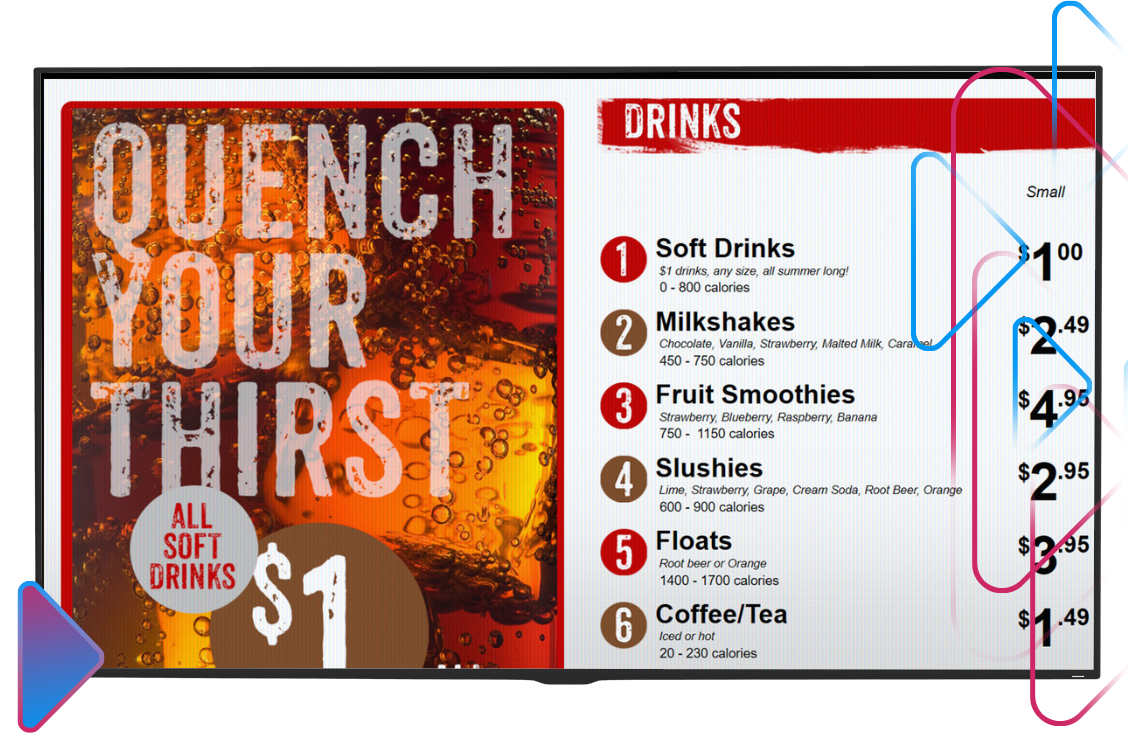 Flash Promotions
Have too much of one item? Easily create a flash promotion to boost its sales. Want to run a special between 2:00 and 3:00? Schedule it, and it will automatically display. Integrate social media and create an interactive experience for your guests.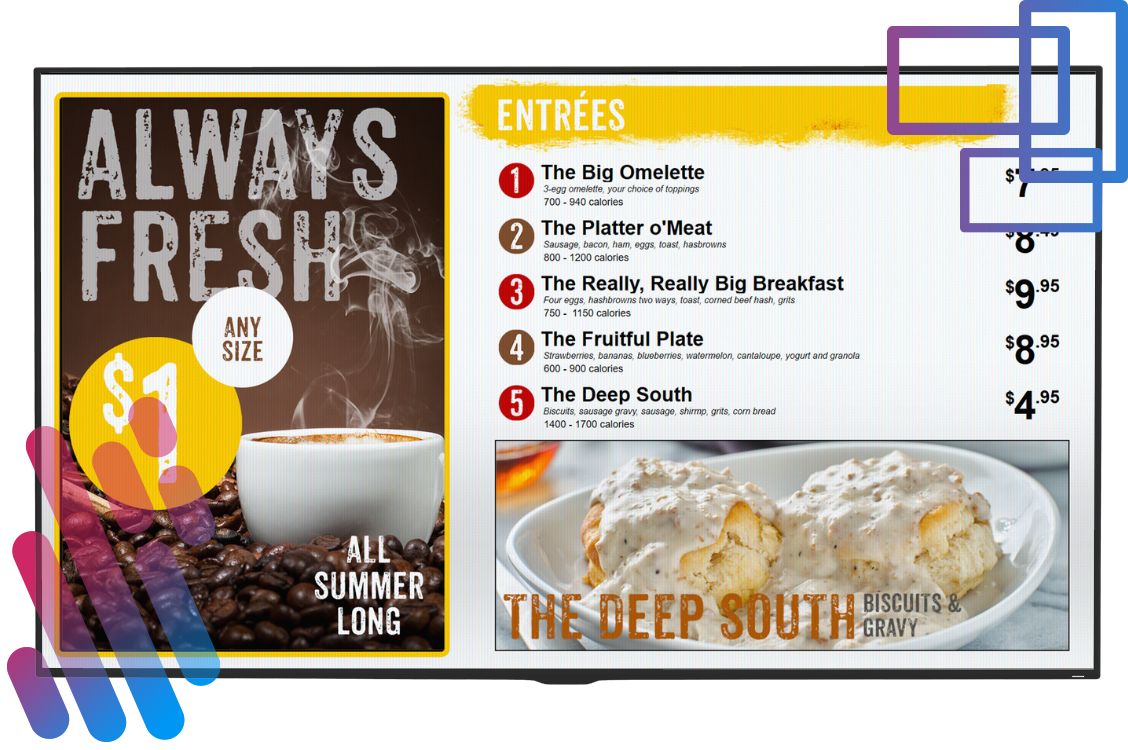 Automatic Updates
Easily make updates and changes to your digital menu board. Adjust prices, menu items, calories, and even availability, all in real-time. Eliminate redundancies and the cost of maintaining static and print displays.
Dynamic Digital Menus
Create dynamic menus that are easy to update and engage your customers.