Take your emergency notifications to the next level
The Omnivex digital communications platform ensures you get critical information to people where and when they need it.
Virtually all organizations need to have a way to notify their employees, customers, or visitors of potential fire, health or safety hazards. While audio alarms have long been the standard, digital communications provides a new and unique way to get real-time alerts and information out to people where and when they need it. Combining existing audio alarms with visual emergency notifications on devices like digital screens, video walls and mobile phones is a great way for organizations to improve their disaster preparedness and safety plans.
Emergency Notifications in Digital Signage
Create alerts that immediately notify people there's an emergency.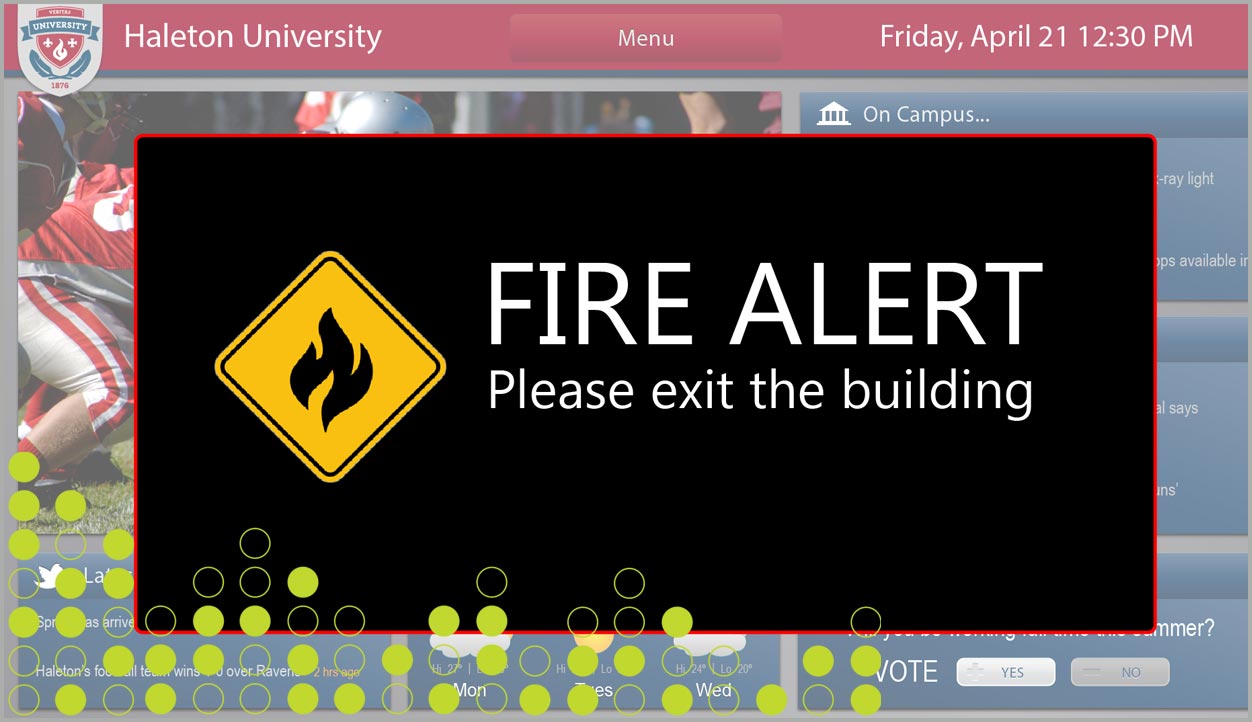 Real-time Updates on Emergencies
Provide updates on the status of an emergency situation. A custom-messaging application enables you to display key information on screens, keeping people informed of what is going on.
Easily Direct People to Alternative Exits
Program your screens to display instructions on alternative exits during an emergency situation. You can display a map showing the exit, and even a meeting location. Real-time updates allow you to quickly and easily change the information if an exit is no longer viable.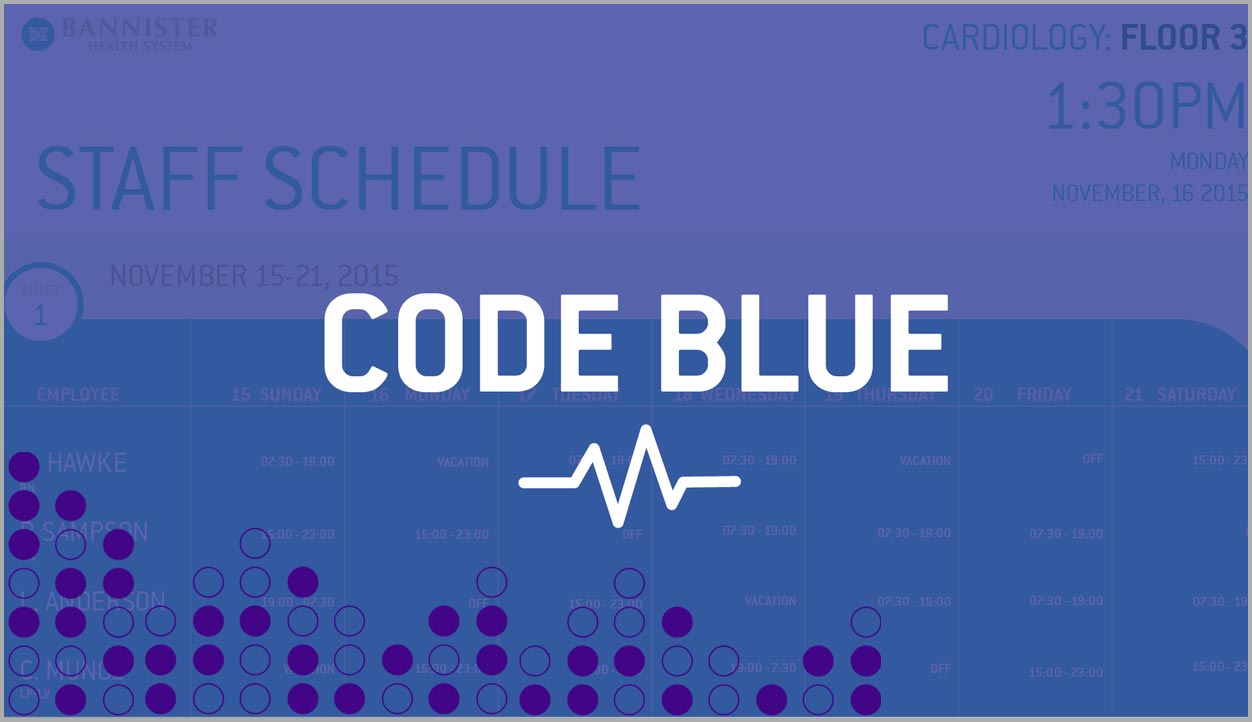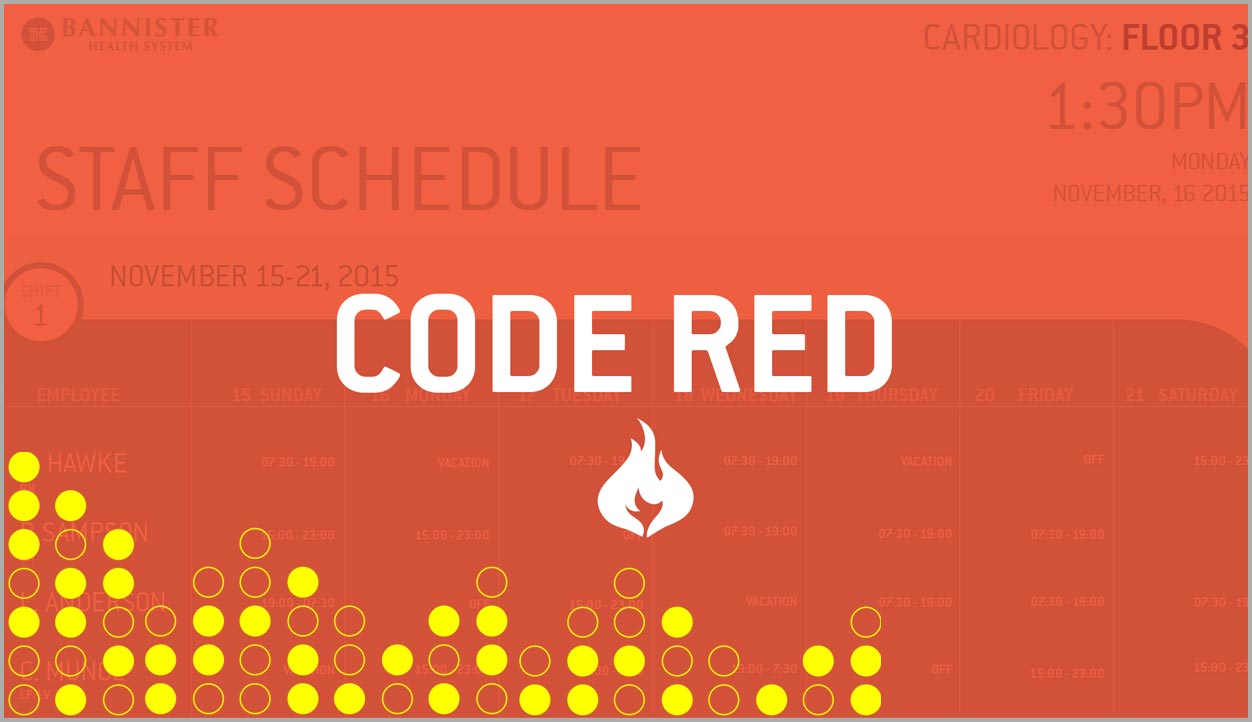 The Right Information on the Right Screen, for the Right People
Notify people on their mobile phones as well as digital screens.  Create attention-getting displays for all your screens.