Use digital signage to promote social distancing efforts.
Use digital signage to manage room usage, scheduling, and capacity limits. Integrate digital signage with calendars and other scheduling systems to ensure screens update in real-time as information changes. Additionally, leverage digital signage to monitor who is entering and leaving the office.
Digital Signage and Room Usage
Manage the booking of workspaces, meeting rooms, and traffic around the office with digital signage.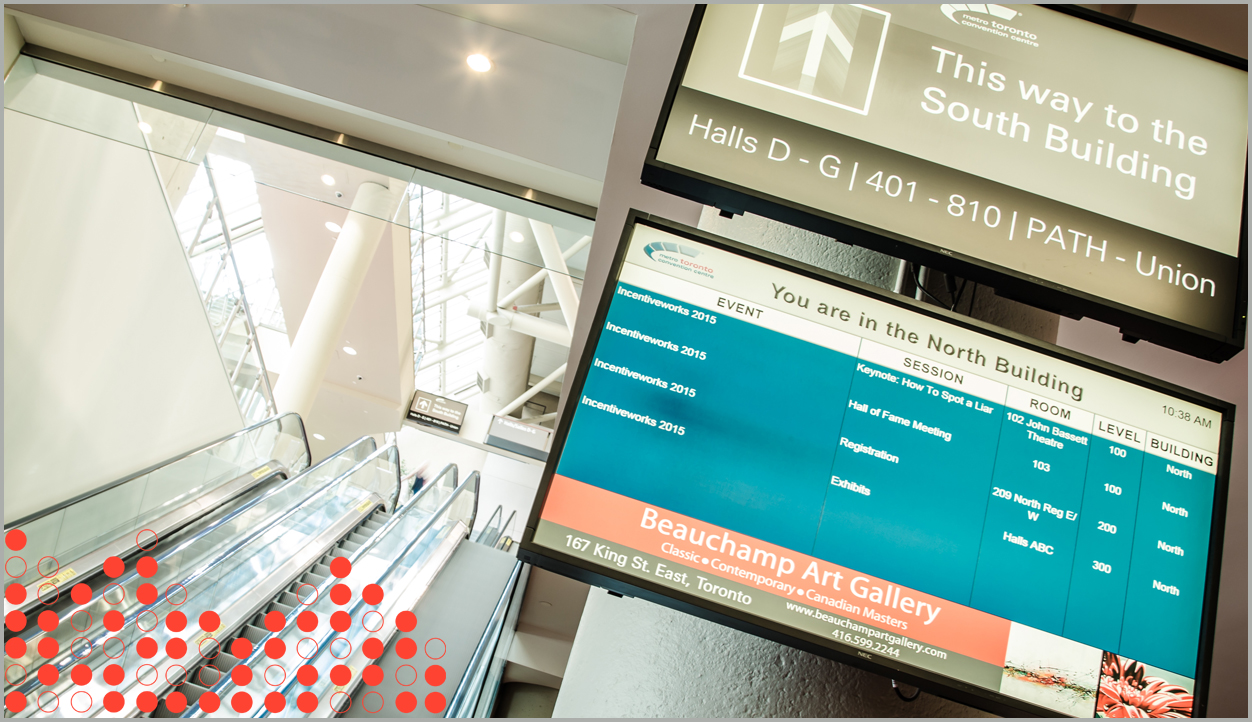 Integrate with calendars
Integrate digital screens with calendar and resource systems, such as Microsoft Outlook, to automate the flow of information and ensure room usage is updated in real-time.
Virtual receptionist
Monitor who is coming in and out of buildings or o­ffices, without the need for a person at a reception desk, through a simple screen interface.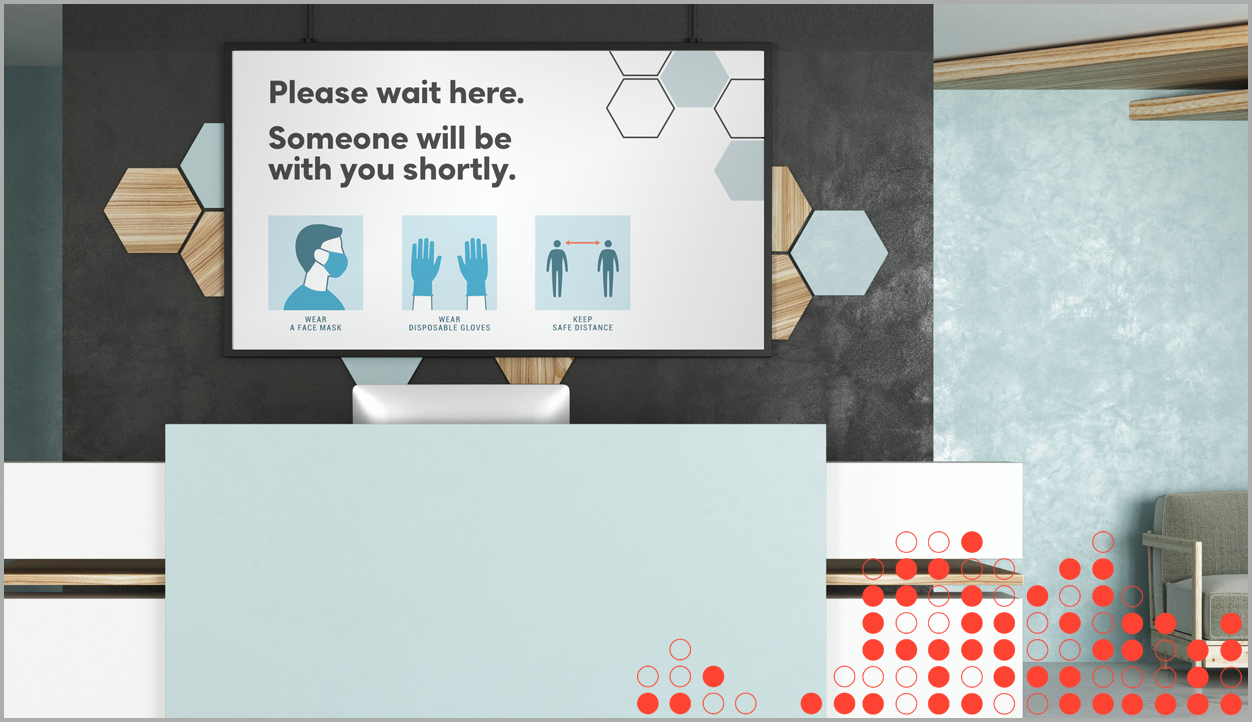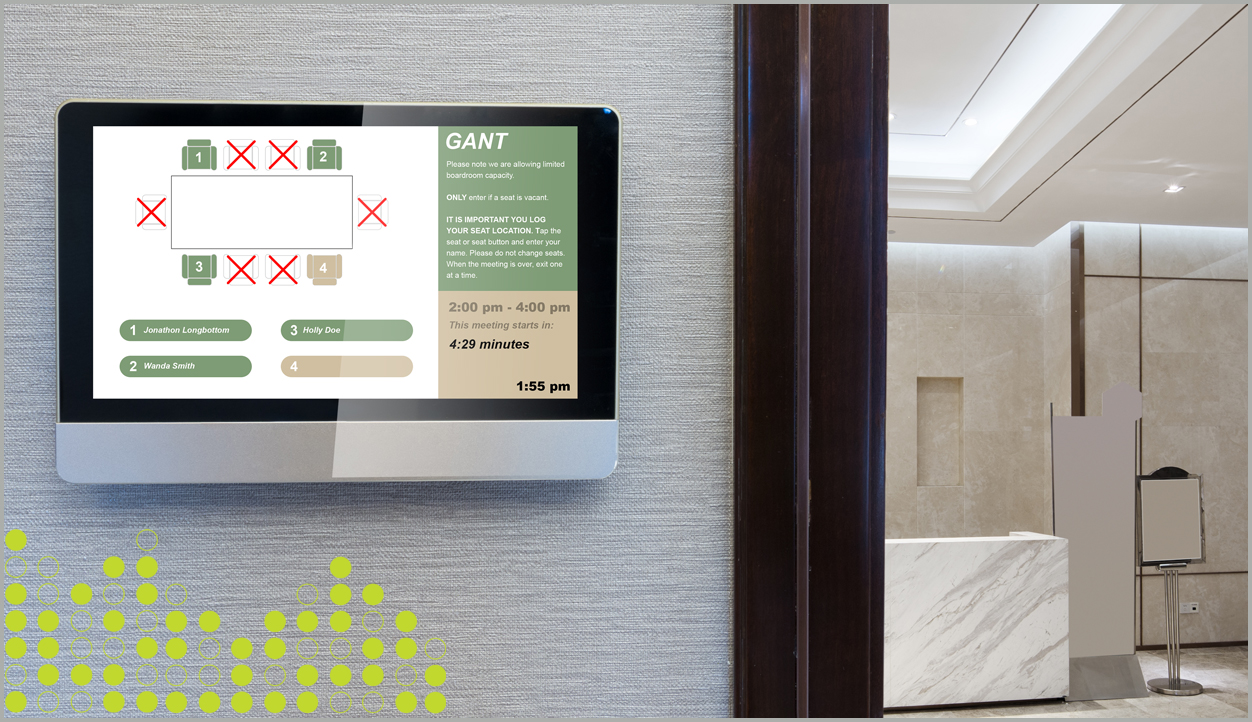 Manage desk hoteling
Use digital signage to quickly and easily share information about desks and workspaces available. Log usage information of desks and conference rooms for contact trancing and governance.