Help visitors find their way with interactive wayfinding
The Omnivex platform enables you to create dynamic and interactive wayfinding content. It provides design tools that simplify the design process and allow content managers to hook into real-time, back-end information that can help drive on-screen decision-making. In addition, maps and floor plans are easy to maintain by connecting to back-end systems to ensure they reflect the current state of a changing environment.
Interactive Wayfinding on the Omnivex Platform
Explore what you can create with Omnivex software.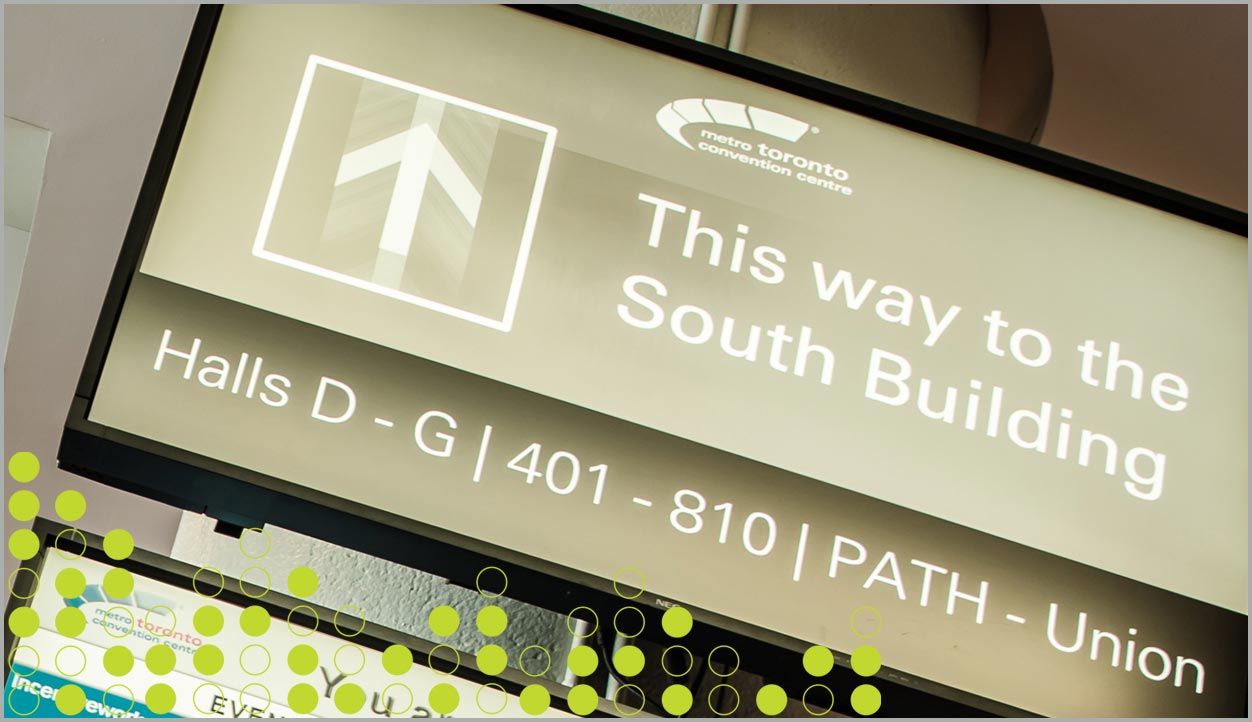 Leverage Conditional Formatting
Incorporate conditional formatting to direct traffic flow based on time, date, or in emergency situations across your screens.
Add Transfer Points
Incorporate transfer points such as stairs or elevators to ensure a smooth transition to multi-floors or multi-regions.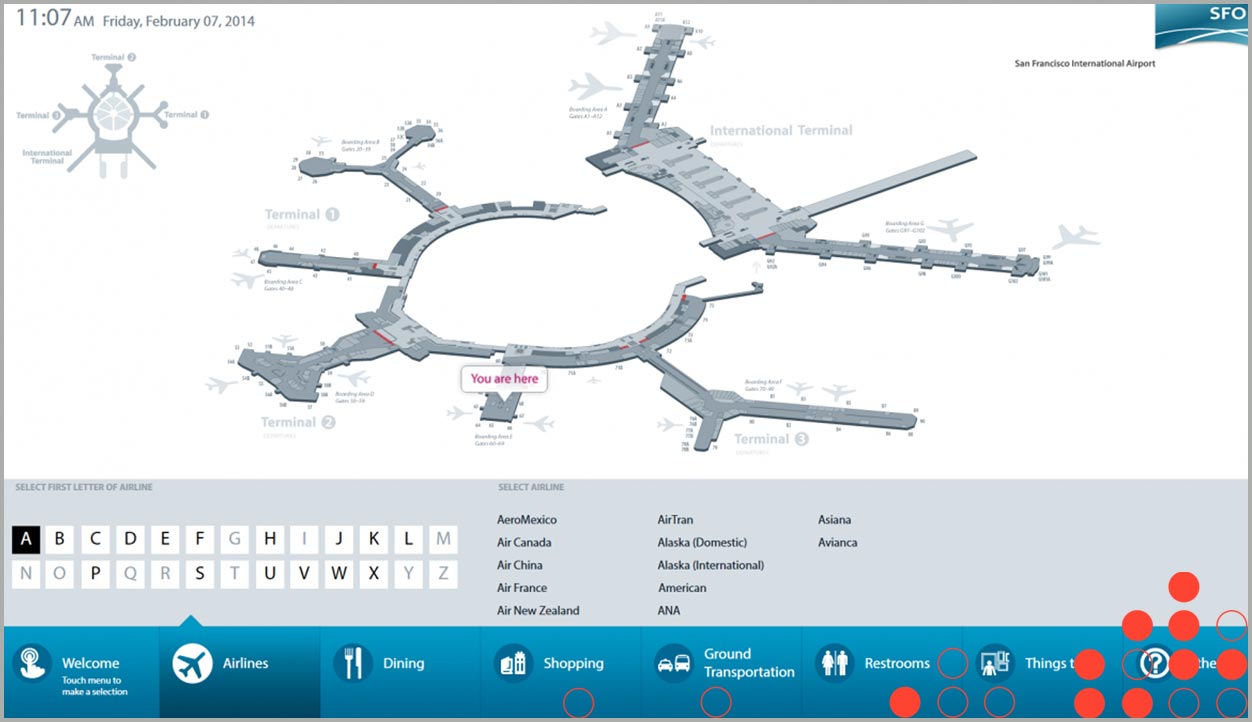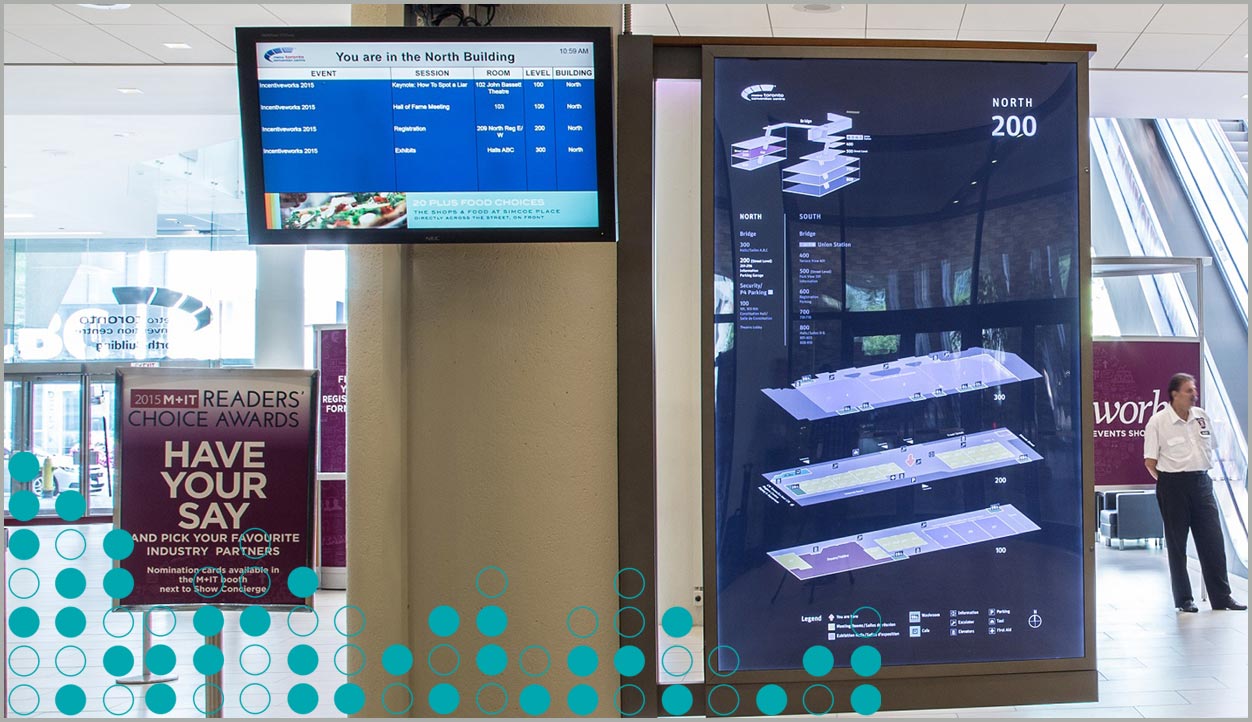 Provide personalized experience
Integrate with mobile devices or use dynamic QR codes to provide a portable and personalized experience.