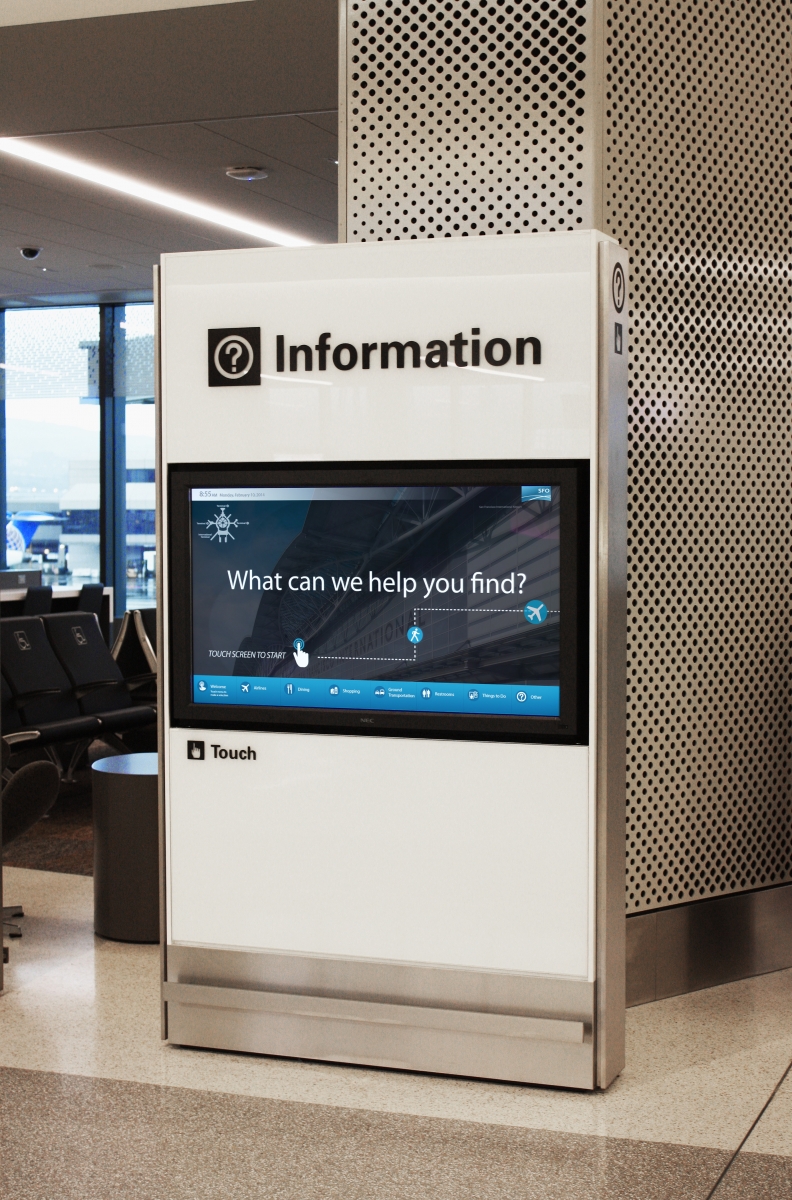 Gone are the days of paper signs and delays in getting updated information out to travellers. We live in a real-time world and travellers expect real-time, relevant information at their fingertips. Digital communications, using devices like digital signs and interactive kiosks, can enhance passenger travel experience by helping people get to where they need to go safely, efficiently, and effectively. Equipping your passengers with the right information, at the right time can ensure a positive experience in an environment that demands real-time sensitive information.
Digital communications in transportation can:
Alleviate perceived wait times
Enhance travel experiences
Engage passengers with news, weather, emergency broadcasts
Deliver real-time location-based information, such as arrival/departure times, cancellations and delays, or service stoppage
Improve operations by reducing the workload of employees
Keep passengers safe; emergency notifications can interrupt regularly scheduled content
Be a "travel guide" through interactive wayfinding kiosks
Wayfinding has evolved over the last couple of decades from static paper signage to electronic wayfinding to interactive wayfinding. This transition in large part has been the result of new technologies becoming available for airports, stations and terminals to leverage. One technology that had a significant impact was digital signage. With digital signs transportation organizations were able to quickly and easily update signage providing travellers with more accurate and timely arrival/departure times, cancellations, and delays. The advent of digital signage has also led to significant improvements in wayfinding in facilities like airports where there are often multiple terminals and large volumes of people need to be move through the space quickly.
In airports wayfinding encompasses a number of areas including moving travellers across terminals, to and from gates, through security, and to popular destinations in the airport like restaurants and shops. These same screens are often also used to provide not only wayfinding information but also for advertising and to provide news and weather updates.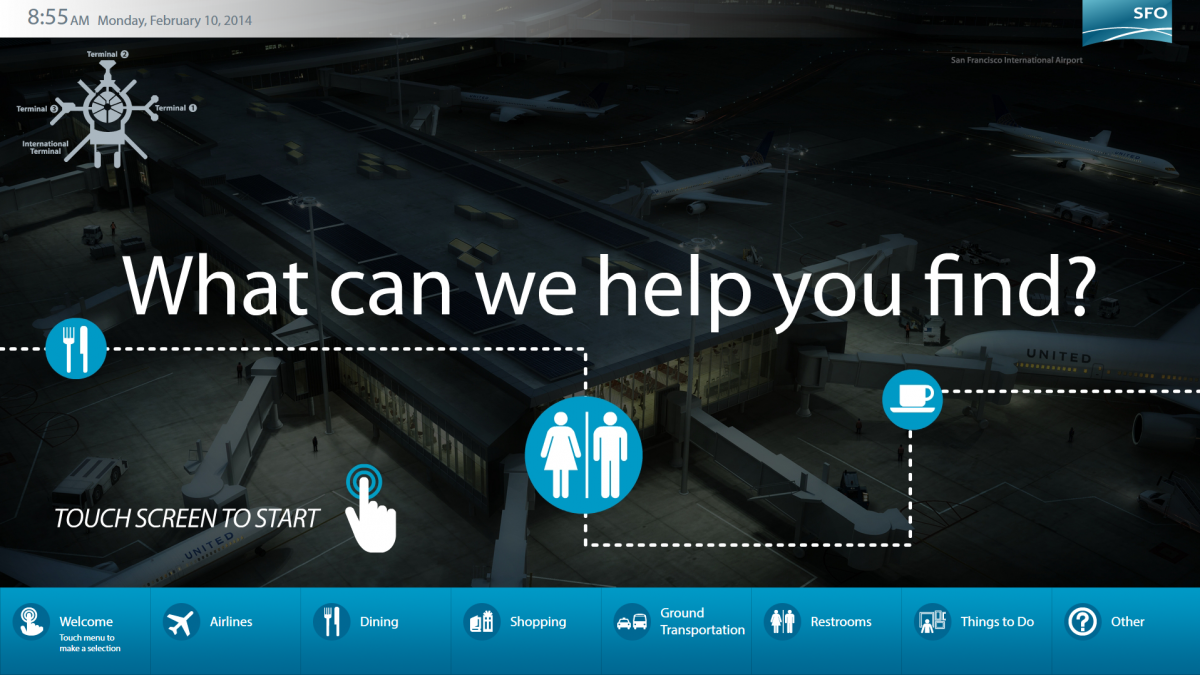 Interactive wayfinding takes traditional wayfinding to an entirely new level integrating technologies like touchscreens, RFID, and barcode scanners. Touchscreens have enabled a whole new level of self-service allowing travellers to independently select a destination from a map or list and the system creates a map to the end point factoring things such as multiple floors, multiple regions, and multiple buildings. Additionally, some software solutions that power interactive wayfinding kiosks use conditional formatting and are able to react to things such as elevator operation times, making the system choose an appropriate route based on current conditions.